Exploring St-Denis
Hop on line 13 to discover the ultra-modern architecture of France's mega stadium and the Gothic treasures St-Denis basilica...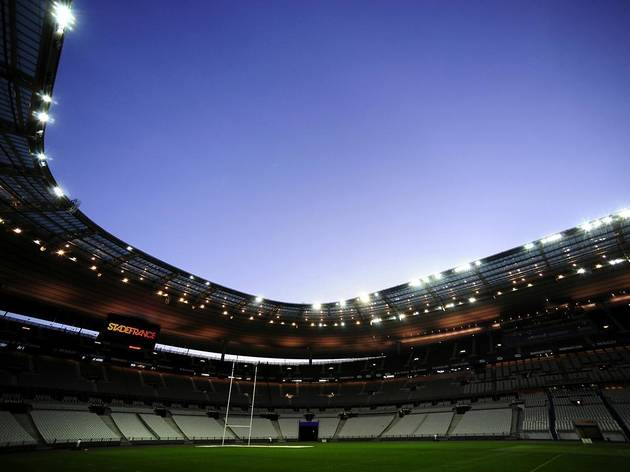 The northern departement of Seine St-Denis, aka 'Le 9.3', used to be the one that best fulfilled the negative image of the banlieue (suburbs), with colossal housing estates like La Corneuve, Aulnay-sous-Bois and Sarcelles - some of the poorest communes in France. There are still pockets of no-go zones, and the estates are still poor, but serious urban renewal projects have immensely improved the areas we suggest you visit in this itinerary (between RER Plaine St-Denis and métro Basilique St-Denis). And it would be a shame to miss out on three of Greater Paris's best sites - namely the Basilique St-Denis, one of the treasures of Gothic architecture, where most of France's monarchs were buried; the atmospheric Musée d'Art et d'Histoire de St-Denis, located in a scrupulously preserved Carmelite convent; and, across the canal, the world famous Stade de France stadium, built for the 1998 world cup.
We recommend you start your day at the Stade de France, where you can tour the stadium (first tour is 11am, but check the website). For lunch there's a gastronomic restaurant, Le Panoramique, overlooking the pitch (inside the stadium; mains from €28, 01.55.93.04.40) or try Le Châlet des Crêpes (23 rue Jules Rimet, 01.49.51.14.69), which serves decent savoury pancakes from €9. Then in the afternoon visit the Basilique and art and history museum.
If you can't drag yourself away, stay for an evening performance at the Théâtre Gérard Philipe, one of the the most renowned theatres in the suburbs. You can even opt for sustenence in the on-site restaurant an hour before or after the show (open from January 2013).
For more information on St-Denis, visit the Tourist Office website. St-Denis is linked to Paris by Métro line 13 and RER B (stop Plaine St-Denis - Stade de France).