Heads up! We're working hard to be accurate – but these are unusual times, so please always check before heading out.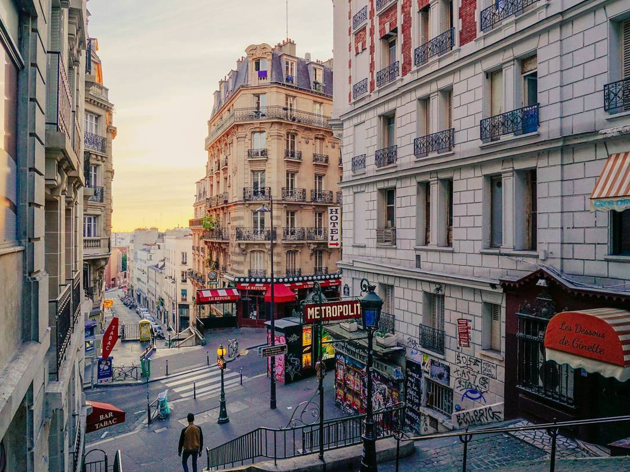 10 Instagram accounts to discover Paris
Here are our top 10 Instagram accounts to (re)discover the French capital
Whether you're looking for undiscovered gems or beautiful photography, Instagram is a great place to head to for inspiration. From éclairs to flowers, there's a multitude of ways to refresh your view on the city.
Here are our top 10 Paris Instagram accounts which keep us discovering the city. And if you're after the best Paris news and addresses out there, don't forget to follow us @Time_Out_Paris!
10 Paris Instagrammers to follow
A professional flat hunter, leave it to Audrey from Paris Promenades to show you through the hidden corners of the City of Light (and surrounding areas). A specialist at finding the prettiest spots off the usual tourist trail.
Magnificent boulevards, towering buildings, Juan Jerez captures Paris at its most beautiful (and deserted). Impressive panoramas and inspiring portraits aplenty, this is one account that is a must for budding photographers.
If you want to experience Paris via your stomach (and let's face it, who doesn't?), food and travel photographer Joanna Pai is your girl. Whether you're after fine dining experience or unknown street food bites, Slice of Pai delivers seriously refined and edible shots.
@katiemitchellphotography
If romance and flowers are your thing, then follow Katie Mitchell. An Australian wedding photographer living in Paris, her Instagram account is aglow with roses, loved-up couples and the great outdoors. We guarantee you'll fall head over heels.
This account asks, 'Want to get a fresh perspective on Paris?' If the answer is yes, then you're in the right place. L'Instant Parisien is dedicated to showing everything quirky and unusual - from bird's eye views, to street art and cool places to visit.
British photographer and storyteller, Marissa Cox of Rue Rodier hunts out Paris at its most stylish. Interiors' lovers will appreciate her keen eye for deco and impeccable colour coordination.
Your go-to for good icecream too.
VuTheara Kham's Paris always looks as if it's been plucked from an artist's postcard. A master of light and perspective, this photographer will always show you Paris at its most colourful.
Come, enter into Haleigh's Paris - pastel powdery and as sweet as any macaron. The photographer and blogger journeys through the city from dazzling rooftops to the most floral hotspots. You'll be crying out, "Paris, je t'aime..." in no time.
Author of The New Paris, ex-pat Lindsay Tramuta has made a name for herself discovering the city from her blog Lost In Cheeseland. From cake to cats, she finds seeks out beauty in everything and everywhere she travels.
Céline has a knack for capturing those secret areas of Paris which are resplendant in both beauty and tranquility. From sunrises to sunsets en terrace, she shows the true splendour of the City of Light.