Heads up! We're working hard to be accurate – but these are unusual times, so please always check before heading out.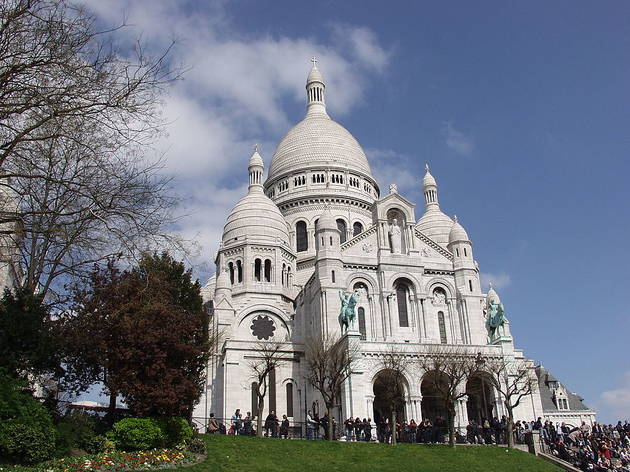 Easter church services in Paris
The ins and outs on church services you can catch this Easter in Paris
Easter is the pinnacle of the religious calendar and Paris has some of the best monuments in the world to celebrate the occasion.

From the classic services held at iconic Notre Dame and Sacré-Coeur's snow-white basilica; to a river-side mass with the American Church in Paris, there are lots of beautiful and inspirational ways to commemorate your Easter experience in the City of Light.

Here's the essential information for Easter church services in Paris.
Easter Church Services in Paris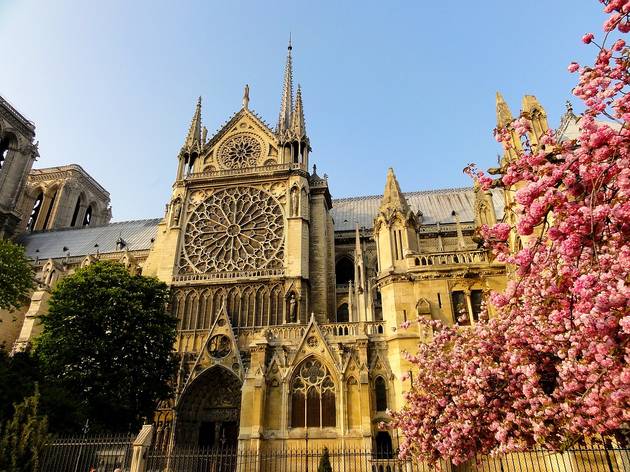 One of Paris's most-visited monuments and an important Christian place of worship, you can expect Notre Dame de Paris to be very popular during Easter in Paris.

There are a number of religious services and concerts around the Easter period, but if you're going, needless to say, get there in advance.

And if you can't get in, a very nice backup option is to choose a nearby café to be in prime position for when the bells ring out.
Friday April 14 2017 - Good Friday
Morning mass: 9am
Stations of the Cross: 12.15pm - 1pm & 3pm - 4pm
Service of the Passion: 6.30pm - 8pm
Sunday April 16 2017 - Easter Sunday
Morning Mass: 8.30am - 9.20am
International Mass: 11.30am - 12.25pm
Evening Mass: 6.30pm - 7.40pm
Monday 17 April 2017 - Easter Monday
Morning Masses: 9am - 9.30am & 12pm - 12.30pm
Evening Masses: 5.45pm - 6.10pm & 6.15pm - 6.45pm

Opening Times: open daily from 7.45am until 6.45pm (7pm Sat & Sun)
Metro: Hôtel de Ville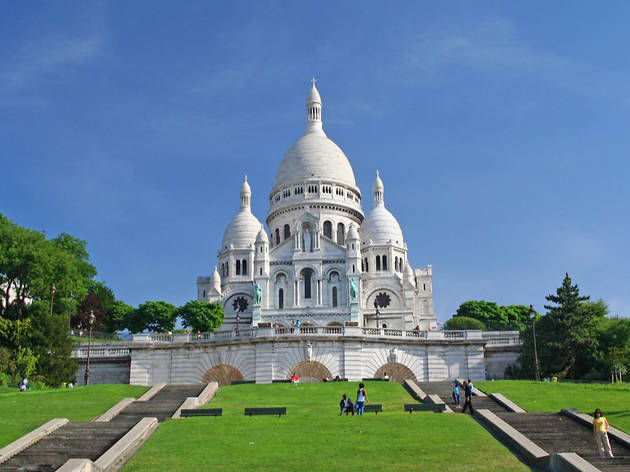 This iconic Parisian site and religious epicentre also has a range of beautiful services for Easter. The Sacré-Cœur has a full calendar of events this Easter and it's sure to be busy, so get there in good time. Entry is free.

While it won't be an oasis of calm with the crowds, you can't beat the inspiring view of Paris from the basilica.
Friday March 14 2016 - Good Friday
Morning Mass: 10am
Stations of the Cross in the gardens in front of the Basilica: 12.30pm
Sung meditation of the Seven Last Words of Christ: 4pm
Veneration of the Cross: 7pm

Saturday March 15 2016 - Easter Saturday
Morning Masses: 10am & 12pm
Mass of the Resurrection: 9pm

Sunday March 16 2017 - Easter Sunday
Solemn Mass: 11am
Sung Vespers: 4pm
Evening Mass: 6pm & 10pm

Opening hours: open daily from 6am - 10pm
Metro: Abesses & Anvers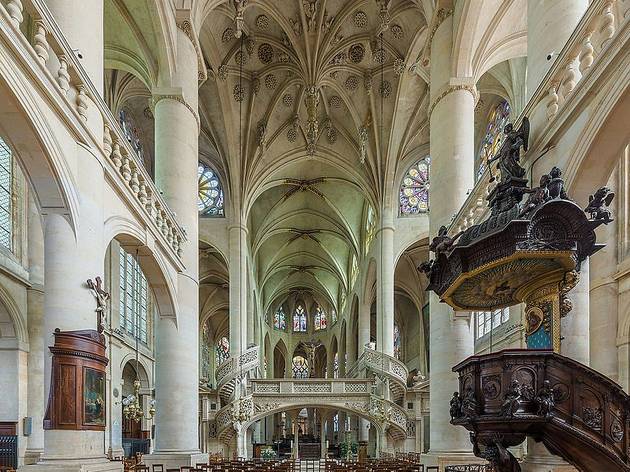 If the crowds of Notre Dame and the Sacré-Coeur don't appeal to you, Sainte-Etienne-du-Mont is a great but lesser-known option. In the heart of the Latin Quarter in Paris's 5th, this Catholic church holds various services throughout the Easter period.
Plus, the 16th and 17th century stained-glass windows are truly something to behold.
Easter Programme
Easter Saturday mass: 6.45pm
Easter Sunday masses: 9am, 11am, 6.45pm
Opening times: Tues-Fri 8am-7.45pm; Sat 8.45am-midday & 2pm-7.45pm; Sun 8.45am-12.15pm & 2pm-7.45pm.
Metro: Cardinal Lemoine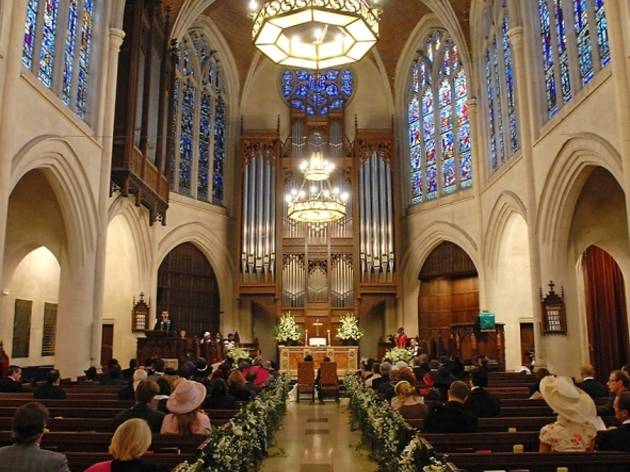 Since 1857, the American Church in Paris has been welcoming expats and tourists into its hub. In fact, this was the first American church to be established outside of the United States.
There are a range of traditional Christian choral services for this Easter, for an English language audience.
Friday April 14 2017 - Good Friday
Tenebrae "shadows" worship service: 8pm
Sunday April 16 - Easter Sunday
Sunrise Service on the quai d'Orsay

: 8pm
Fellowship Breakfast: 8am
Traditional worship services: 9am & 11am
Celebration of the Resurrection: 1.30pm
Opening Times: from 9am on Sundays with three services
Metro: Invalides / Alma Marceau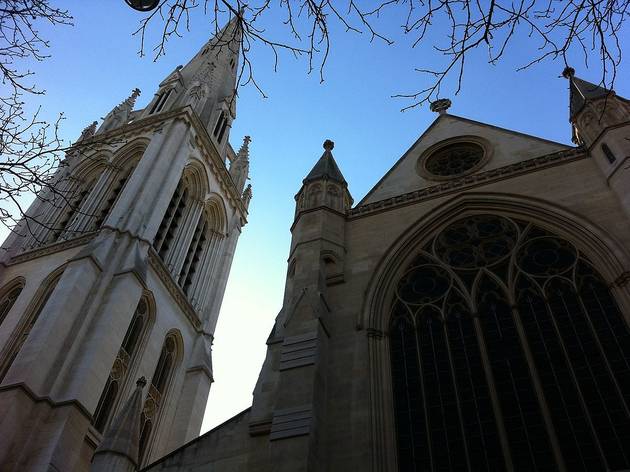 American Cathedral in Paris
Another iconic English language parish, the American Cathedral welcomes a diverse congregation from all over Paris and the world to join them in prayer this Easter.
Friday April 14 2017 - Good Friday
Liturgy: midday
Cathedral choral concert: 8pm
Saturday April 16 - Easter Saturday
Sunday April 16 - Easter Sunday
Easter Eucharist: 9am & 11am
Easter meditation mass: 6pm
Opening Times: Mon-Fri 9am - 5pm, Sun 9am - 1pm. Closed Saturday.
Metro: Alma-Marceau