Mondial du Tatouage 2016
Body art rules at Paris's mammoth annual tattoo convention, March 4-6 2016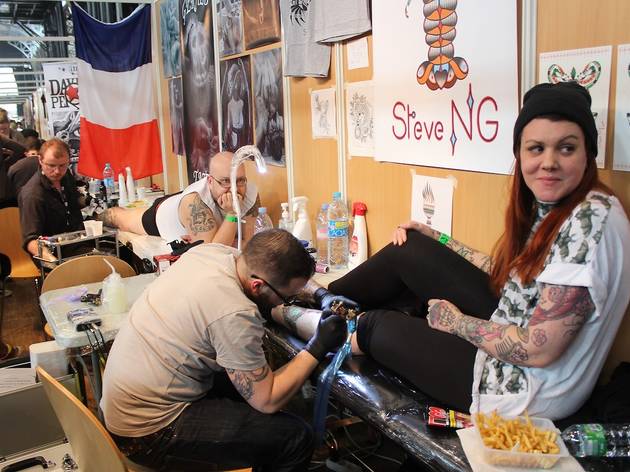 1/11
© EP / Time Out Paris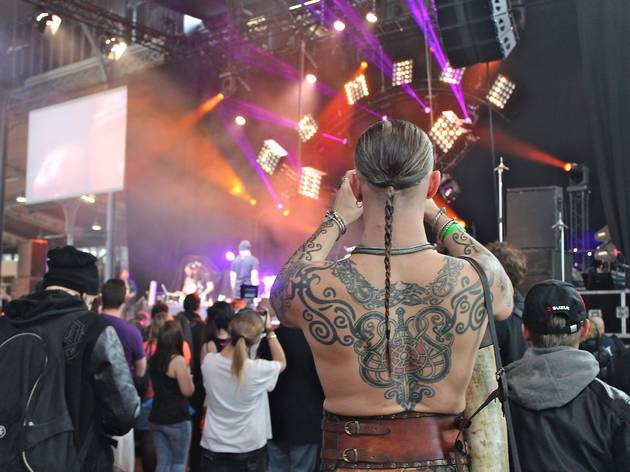 2/11
© EP / Time Out Paris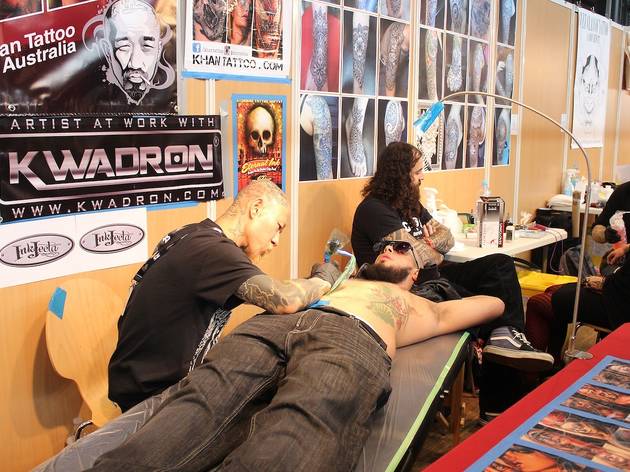 3/11
© EP / Time Out Paris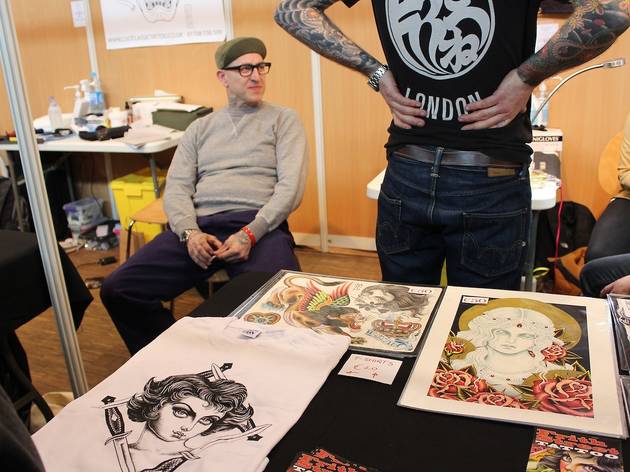 4/11
© EP / Time Out Paris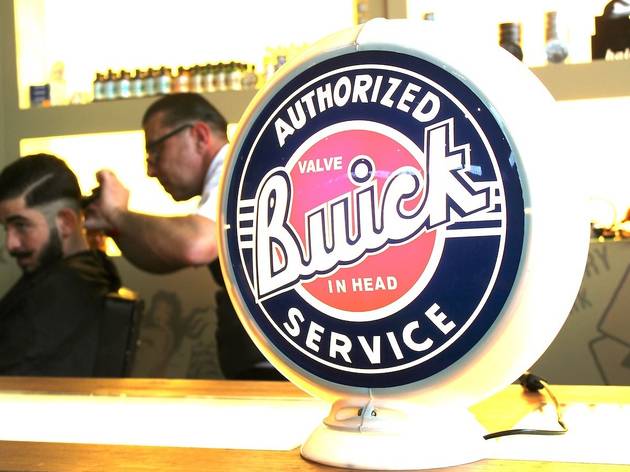 5/11
© EP / Time Out Paris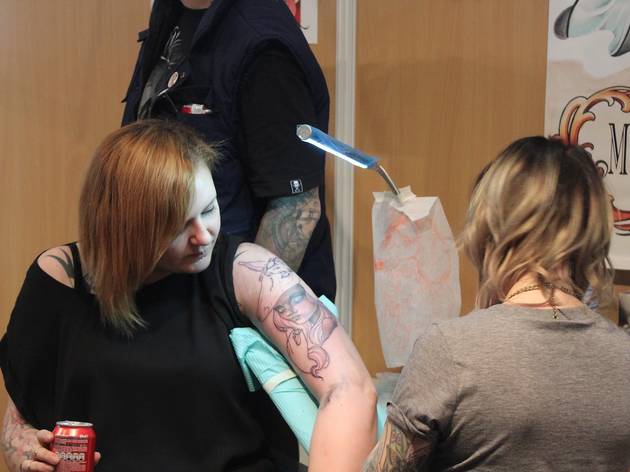 6/11
© EP / Time Out Paris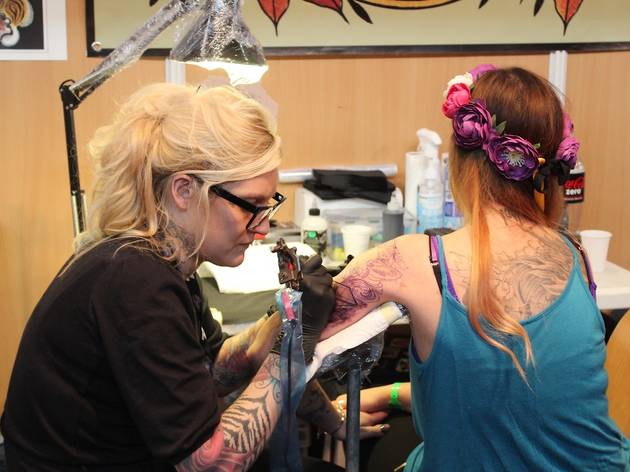 7/11
© EP / Time Out Paris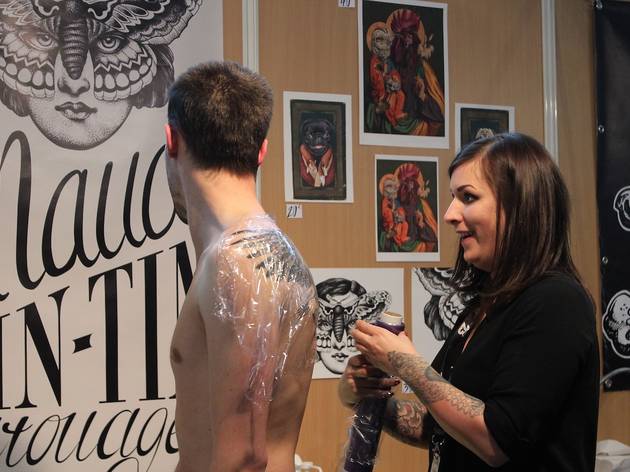 8/11
© EP / Time Out Paris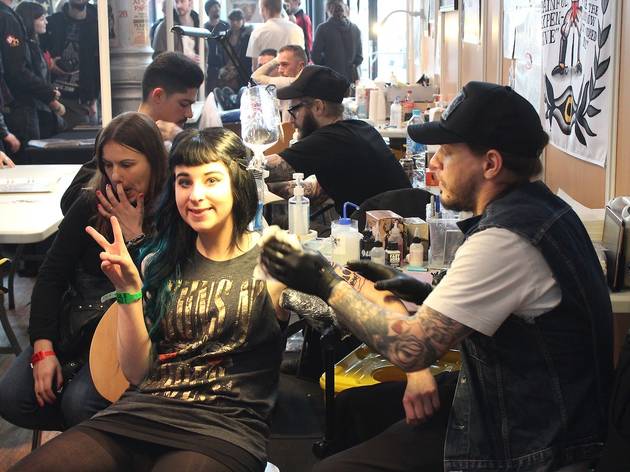 9/11
© EP / Time Out Paris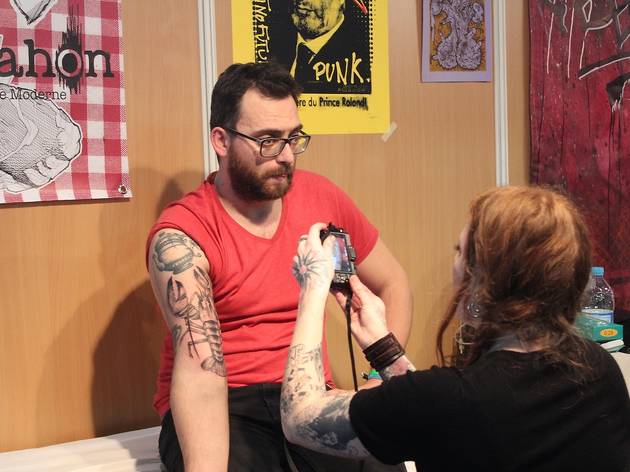 10/11
© EP / Time Out Paris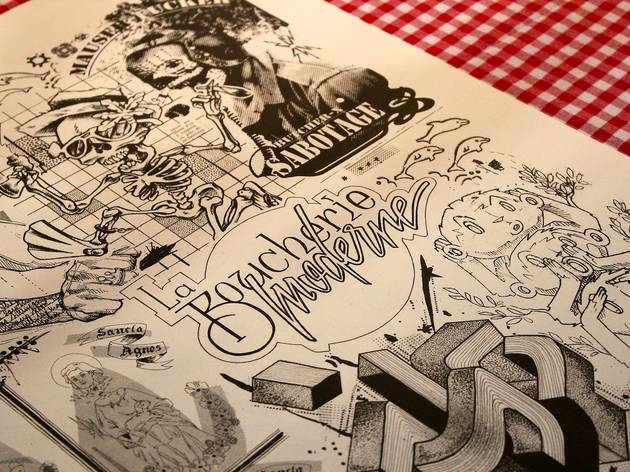 11/11
© EP / Time Out Paris
When? March 4-6 2016
What? Huge annual tattoo convention attracting 30,000+ visitors.
Where? Grande Halle de la Villette

Get great ideas while feasting your eyes on the craziest, most elaborate designs out there at the Mondial du Tatouage, a mammoth annual tattoo convention held at the Grande Halle de la Villette on March 4-6 2016. You can even book an appointment with an international tattoo artist in advance (browse here and contact them directly).

Visiting Paris from Singapore, Italy the US, Thailand and beyond, tattoo artists will go head to head for prizes ('best colour tattoo', 'best black and grey tattoo', 'best back or full body tattoo') awarded by a panel of experts. Tattoo enthusiasts from around the world visit this event and the organisers are expecting upwards of 30,000 visitors.

The show goes on in the evenings, with gigs from electro and heavy metal artists. For more info as the schedule gets updated, check out the Mondial du Tatouage English-language site here.

The convention is open from 12.30pm to 12mid on Friday and Saturday and from 11.30am until 7pm on Sunday. Day passes cost between €20 and €30 and three day passes cost €60 (or €65 on the door).
Where to get a tattoo in Paris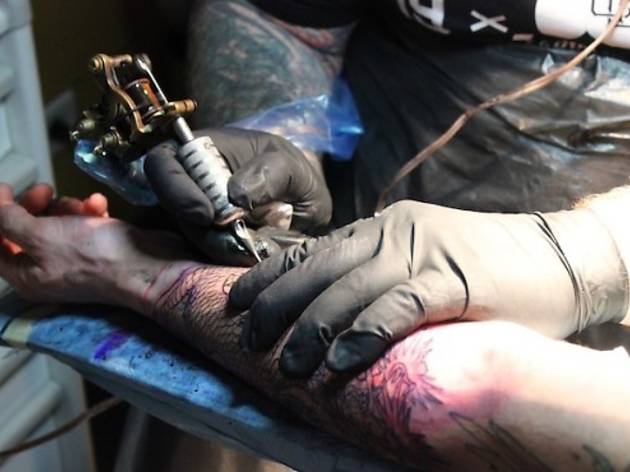 Whether you're browsing for ideas or ready for your inking session, we've visited some of the top Paris tattoo studios to meet the artists and check out their work. Scroll through some artwork and see if any of the styles inspire you...