Saumur
For a dreamy stay in the Loire valley, head to this charming chateau-topped town just two hours from Paris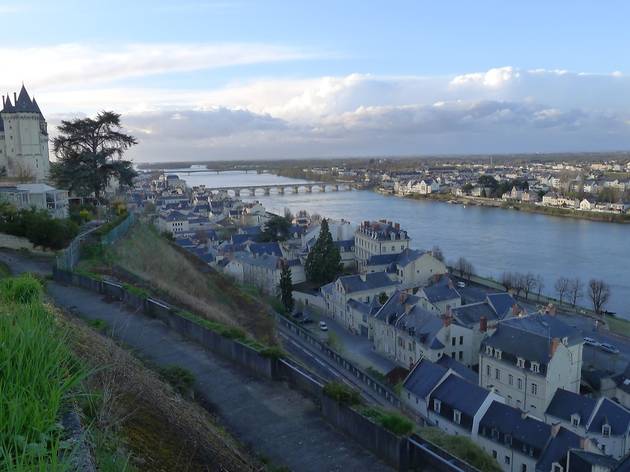 1/8
© Time Out/EH
Guide to Saumur – Saumur viewed from above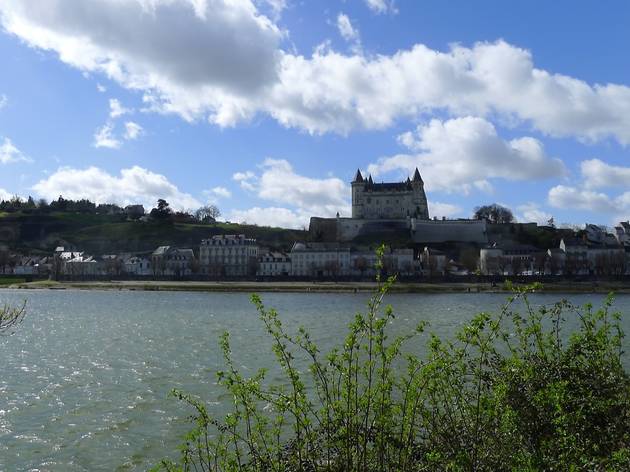 2/8
© Time Out/EH
Guide to Saumur – Saumur viewed from the banks of the Loire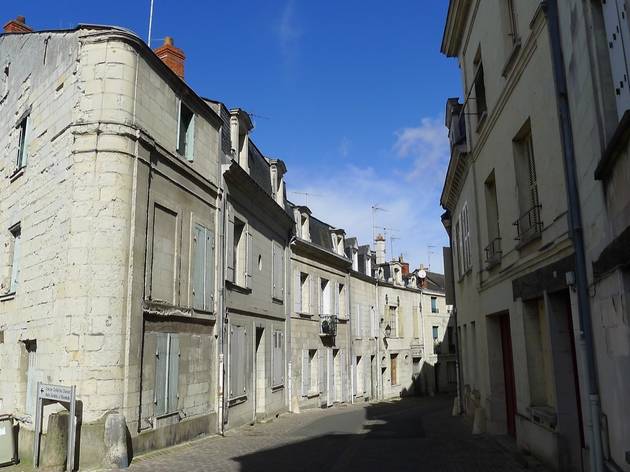 3/8
© Time Out/EH
Guide to Saumur – exploring the streets of Saumur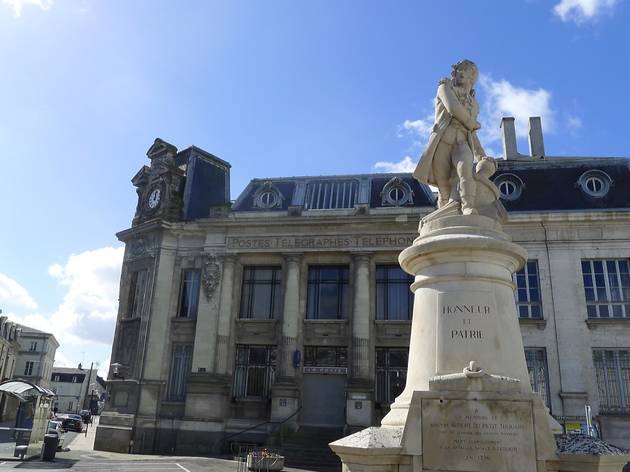 4/8
© Time Out/EH
Guide to Saumur – exploring the streets of Saumur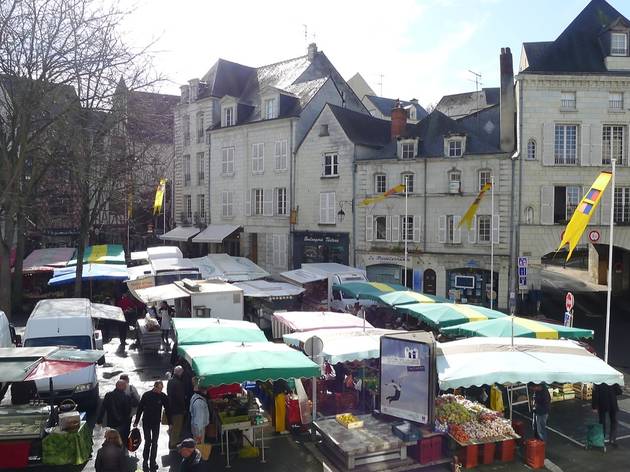 5/8
© Time Out/EH
Guide to Saumur – Saumur's Saturday farmers' market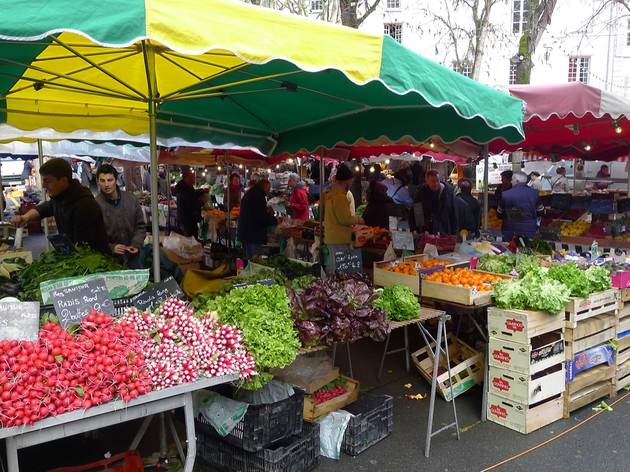 6/8
© Time Out/EH
Guide to Saumur – Saumur's Saturday farmers' market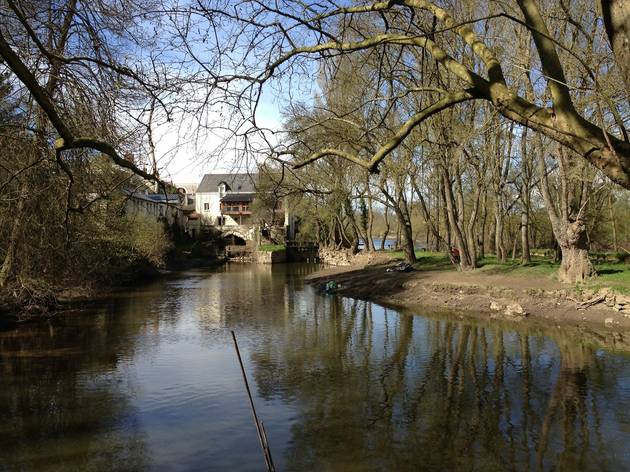 7/8
© Time Out/EH
Guide to Saumur – the walk along the river to Hilaire Saint-Florent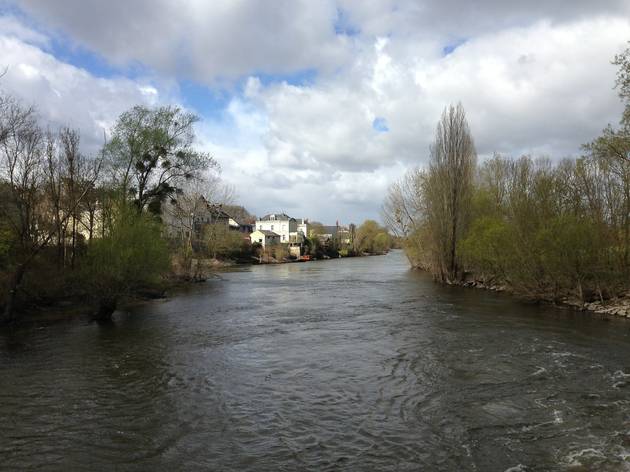 8/8
© Time Out/EH
Guide to Saumur – the walk along the river to Hilaire Saint-Florent
Views of the iconic 10th-century Château can be enjoyed from all angles from below (like the rest of the town, it's carved from the region's pale Tuffeau stone, formed when the Loire Valley was a seabed over 90 million years ago). But don't miss the opportunity to climb up to the (well-signposted) viewpoint that takes in the town, the river and the castle from above. Then head over to explore the castle from the inside, reached via a dramatic moat bridge and broad cobbled approach where there's also a café overlooking the town. As you tour the interior, a collection of artefacts points to its history as a battle stronghold, noble's residence and state prison; next to the parking lot stand vineyards and a grassy bank that's perfect for picnicking.

Also within walking distance of the centre is a tank museum, the Musée des Blindés, with over 200 vehicles and occasional demonstrations to delight enthusiasts and children, and the Musée Cavalerie, which pays tribute to the region's honourable equestrian heritage.

There are markets in and around Saumur almost every day (check with the excellent tourist office for more details), but Saturday is a dead cert, when the town's central square hosts a wonderful range of stalls groaning with fresh local produce – fruit and vegetables, charcuterie, honey, flowers and much more.

In summer, regular boat trips depart from the quay near the tourist office. More involved boat tours can by arranged through the office, or via companies like Loire de Lumière.
Château de Saumur Open April-November; opening times vary. €5. www.chateau-saumur.com

Musée des Blindés Mon-Fri 10am-5pm; Sat-Sun 11am-6pm. €6-€8. www.museedesblindes.fr

Musée Cavalerie 24 Feb-Jun 30 and Sep 1-Nov 14 Wed-Fri 10am-12pm, 2pm-6pm; Sat-Mon 2pm-6pm. Jul 1-Aug 31 Wed-Fri 10am-6pm; Sat-Mon 2pm-6pm. €3-€5. www.musee-cavalerie.fr.

For drivers, Saumur is easily accessible by high-speed motorway (the D947). Trains from Paris Montparnasse are frequent (though not direct) and take around two hours. Flights run to and from London City to Angers Loire airport, and from London City and Gatwick to Nantes Atlantique. Alternatively, you can take a ferry from Portsmouth to St Malo and hire a car from there.

When in town, local car rental is available, as are taxis and buses, though it's best to let your hotel or the excellent tourist office help you navigate the booking process and timetables. For local excursions, walking and cycling are always preferable, especially along the little river Thouet to Saint-Hilaire-Saint Florent. Maps and directions are all easily available locally – Saumur is a town that owes its prosperity to tourism, and you'll find the locals both friendly and helpful.