Things to do in Saumur • Hotels
Find Time Out's favourite accommodation in Saumur, from campsites to chateaux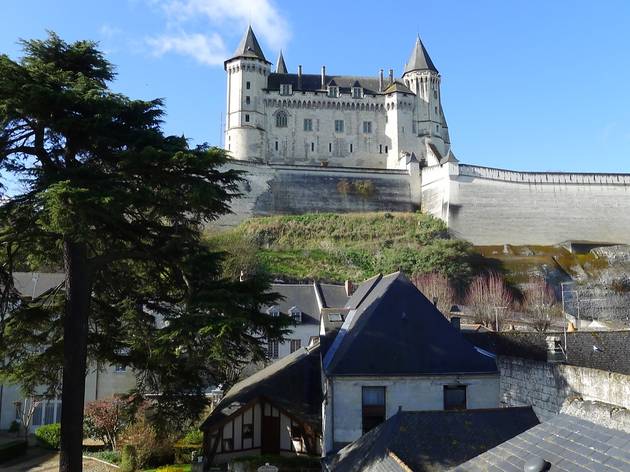 High end

Hotel Anne d'Anjou
Set in a gorgeous 18th century mansion, the four star Anne d'Anjou's situation on the riverfront, neck-crickingly close to the foot the chateau, seems almost too good to be true. Time Out's critic's choice in Saumur is genteelly luxurious, with charming staff and individually decorated rooms.
32 Quai Mayaud. +33 (0)2.41.67.30.30. www.hotel-anneanjou.com
.
Hôtel Saint-Pierre
The other main high end hotel in the main town, the Saint-Pierre is moments from the central square and combines all the elegance of Saumur's historic architecture with modern boutique hotel sensibilities. The luxuriously decorated rooms make a charming setting for exploring, or hiding away with your other half.
Rue Haute Saint Pierre. +33 (0)2.41.50.33.00. www.saintpierresaumur.com.
Château de Verrières
This five star palace set in four acres of private parkland (yet conveniently within the town) is a no-brainer for anyone seeking a decadent country weekend – the drapes, the chandeliers, the suites, the slipper baths, the pool, the masseuse, all make for dreamy rural retreat.
53 Rue d'Alsace. +33 (0)2.41.38.05.15. www.chateau-verrieres.com.


Mid-range

Le Londres
Clean, comfortable rooms and bags of hotelier savoir-faire make the recently refurbished Le Londres a reliable mid-range choice in the centre of town. They cater carefully for families and people of cycle tours, with apartments for up to five people available for hire, and a dedicated garage area for bicycles.
48, Rue d'Orléans. +33 (0)2.41.51.23.98. www.lelondres.com
Le Mercure
The Saumur branch of this reliable international chain has a happy situation on the opposite bank of the Loire from the town on the Ile d'Offard, next to the campsite and almost directly opposite the castle, making for spectacular views. It also has the perk of a fitness centre with Jacuzzi, sauna and Turkish bath. 1, Rue du Vieux Pont. +33 (0)2.41.67.22.42.
Camping

Camping L'Ile d'Offard
Equipped to host the summer influx of visitors, often families and touring cyclists, Saumur's five star campsite is top notch. In a gorgeous location on the Ile d'Offard opposite the main town, it has dramatic views across the river to the castle and a stunning range of services including a shop, restaurant, laundry and free Wi-Fi, and offers lodges as well as tent pitches and parking for mobile homes. Rue de Verden. +33 (0)2.41.40.30.00. www.saumur-camping.com.