Heads up! We're working hard to be accurate – but these are unusual times, so please always check before heading out.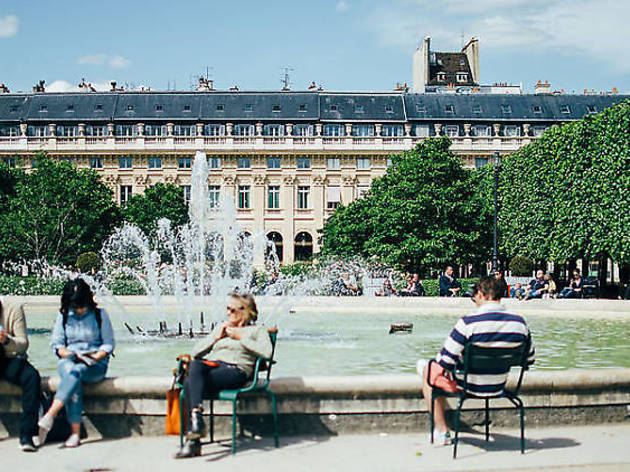 Tour Paris, Marseille and Lyon with the Circ e-scooter-sightseeing mini-website.
Want to explore the Seine, Marseille's Old Port or the Lyon peninsula? Take your pick and tour the sights with a Circ e-scooter
In partnership with Circ
Unless you've spent the last 18 months under a rock, you can't have missed that most ubiquitous of 2019 city trends – the rise and rise of the electric scooter. As with everywhere else in Europe, seemingly out of nowhere they've become very much part of the Parisian fabric.
And Circ is one brand that's making a particular splash in Paris, and elsewhere in Europe, right now. This summer the company launched the first-ever scooter tour mini-website across Paris, Marseille and Lyon.
What exactly does that mean? In Lyon the website can take you on a 'gastronomic tour' through the city's most iconic restaurants, plus the monumental Halles de Lyon Paul Bocuse. In Marseille there's a tour that takes you in the Old Port and the Major Cathedral. And in Paris there's a route for pretty much everyone's taste.
If you're a history junkie, the 'Paris royal, Paris impérial' tour, which whizzes round covered passages, the Comédie-Française theatre and the Palais-Royal garden, is probably the one for you. There's another that promises riders a trip through iconic film locations including the Bir-Hakeim bridge, which featured in 'Inception' and 'Last Tango in Paris'. You can also discover the Left Bank's hidden gems on another route, while for lovers abroad, there's a romantic tour that, as its centrepiece, obviously drops by the Pont des Arts.
To help you get started, members of the Circ team will be hanging around between 3pm and 7pm each Saturday and Sunday at the start of the itineraries until the end of July. All you have to do is jump on one of the scooters and follow the guide.
To download the Circ app, click here for iOS and here for Google Play. And to earn three free 'unlocks', enter the code VISIT in the app.