Where to play pétanque in Paris
The best spots for playing pétanque in Paris and the best bars to quench your thirst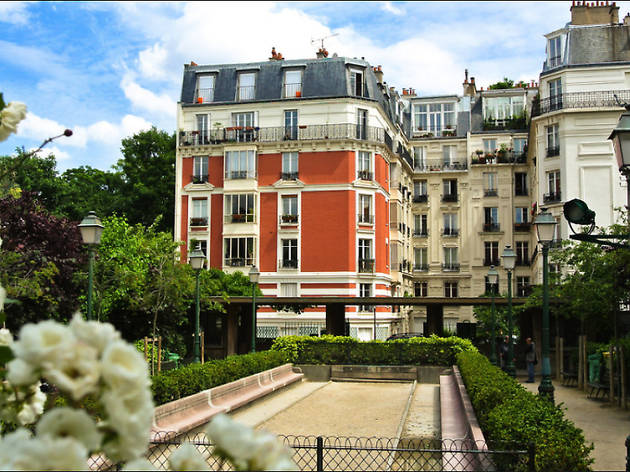 10 spots to play pétanque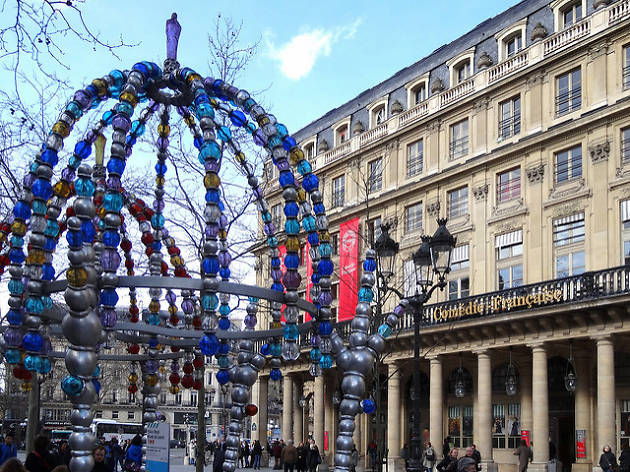 A few steps from the Tuileries gardens and adjoined to the Palais Royal (two equally excellent spots), Place Colette offers the perfect terrain with views of the Murano glass ornaments from the metro station and the facade of the Comedie Francaise.
Where? Place Colette, galerie du Théâtre Français, Paris 1st.
Metro: Palais Royal.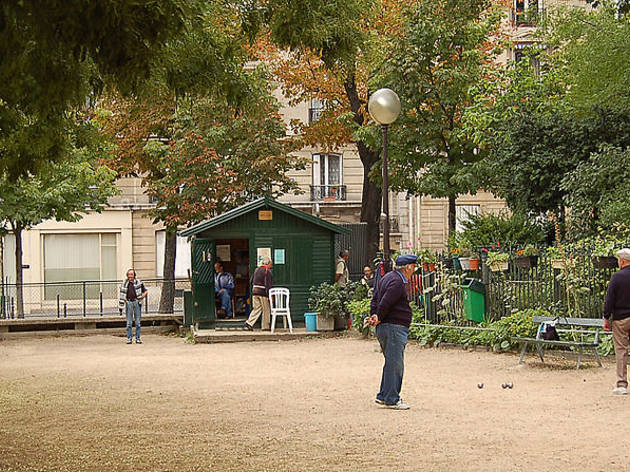 This green bucolic spot hosts boules all year round. It's not far from the large park of Clichy Batignolles, and this square is a good alternative to avoid so the crowd to play in tranquility.
Where: 144bis Rue Cardinet, Paris 17th
Metro: Brochant
When: Mon-Fri 8am-8.30pm, Sat-Sun 9am-8.30pm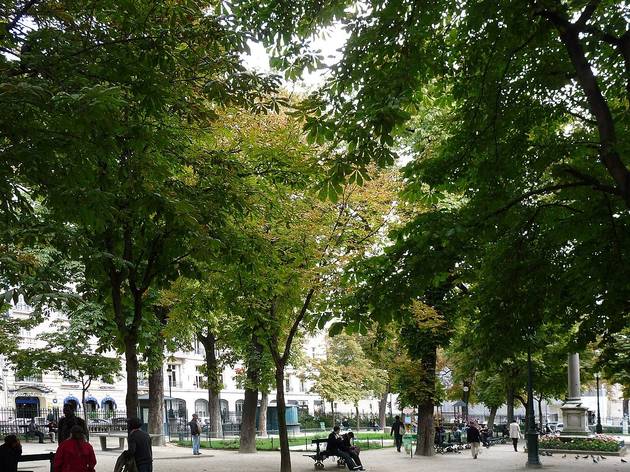 Hidden in front of the exit of Gaîté Lyrique and away from the pollution of the district of Réaumur-Sebastopol, square Emile Chautemps is a pleasant spot. As if it was your own garden, you'll have a lovely time throwing some boules in the sand.
Where? 98bis boulevard de Sébastopol, Paris 3rd.
Metro: Réaumur-Sébastopol
When? Mon-Fri 8am-7pm, Sat-Sun 9am-7pm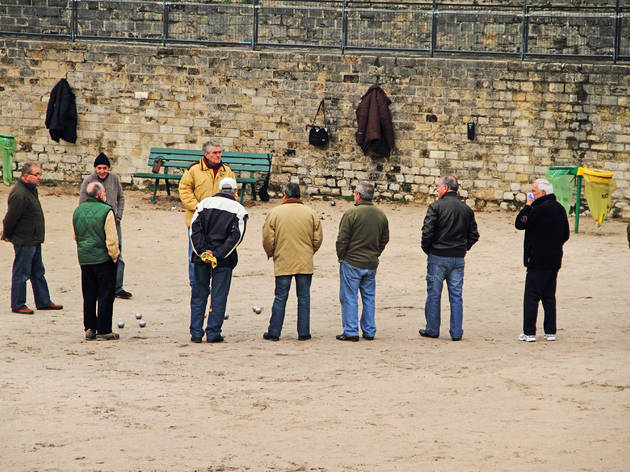 © Emmanuel Chirache
This spot is arguably the most famous and well known among fervent boules players in Paris. All age groups come here to have a few games or even make an afternoon of it and bring a picnic
Where: 49 Rue Monge, Paris 5th
Metro: Jussieu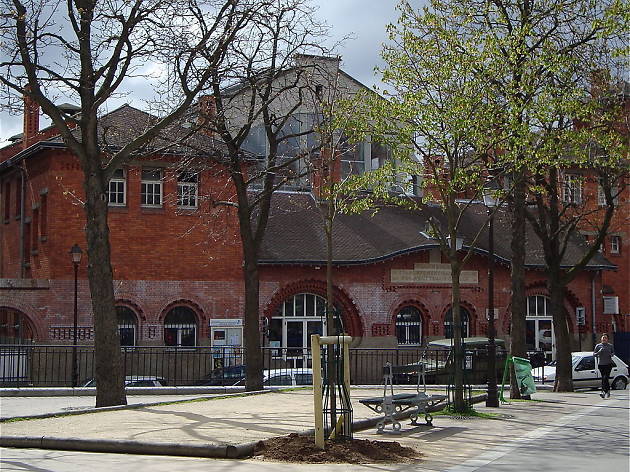 Small but all you need! This place is hardly noticed in the centre of the 13th arrondissement. Right next to the Butte aux Cailles swimming pool, the Place Paul Verlaine has its own petite boules pitch. In addition, the beautiful water fountain right next door will keep you hydrated whilst you play in the sun.
Where: Rue du Moulin des Prés et rue Bobillot, Paris 13th.
Metro: Place d'Italie.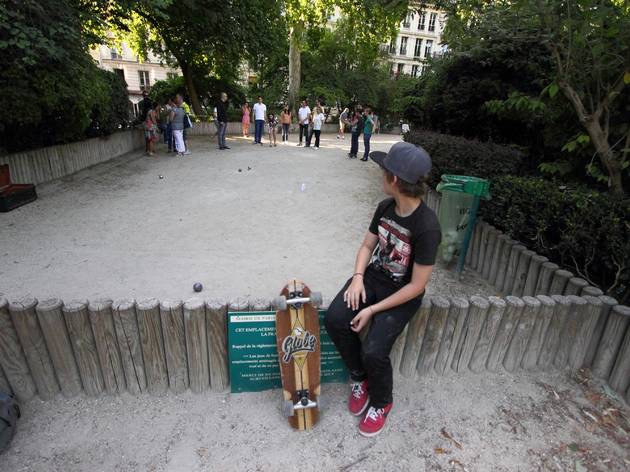 Attractions, Public spaces
This desingated green area may well be small but it's got everything you need. A playground for children, and an adults spot for boules. Overall, the perfect hideout from the hustle and bustle of the 11th arrondissement.
Where: Square Maurice Gardette, rue du Général Blaise, Paris 11th. Metro: Saint-Maur
When: Mon-Fri 8am-9.30pm, Weekend 9am-9.30pm
Nowadays, like the Canal-St-Martin, further downstream, the Canal del'Ourcq draws a trendy crowd. From students to 30-somethings with young families, there are loads of people who come to play boules on the sandy stretches, picnic on the water's edge, and even play ping-pong in the playground areas.
Where: 39 Quai de la Loire, Paris 19th.
Metro: Stalingrad
© DR / flickr
In a hidden corner not far from Montmartre, you'll find this small boules court in the middle of this bucolic square. Wait your turn or just ask to join in on the game.
Where: 7Bis Rue Girardon, 75018 Paris
Metro: Lamarck / Caulaincourt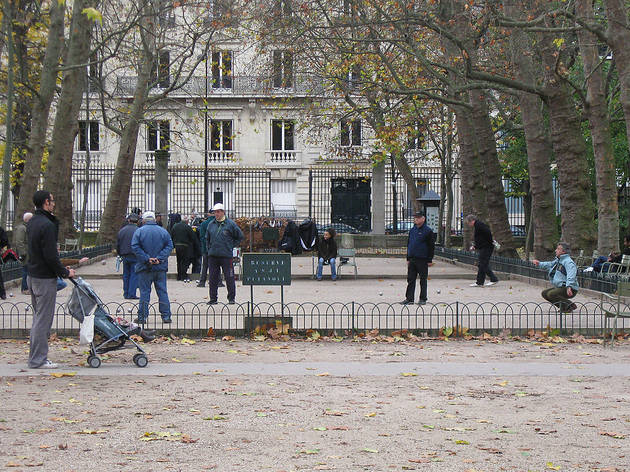 Attractions, Parks and gardens
The 25-hectare park is a cherished family attraction. Kids come from across the city for its pony rides, ice-cream stands, puppet shows, pedal karts, sandpits, metal swingboats and merry-go-round. The playground has an entrance fee.
Where: Boulevard Saint-Michel, Paris 6th.
Metro: RER B Luxembourg
When: Daily from 7.30am - 8.30pm.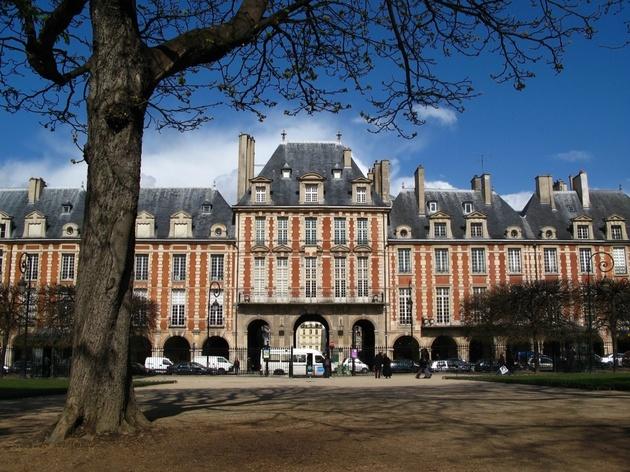 If there's ever too big a queue for la Maison de Victor Hugo, you can always go throw some balls in te Place des Voges, famous for its chic decor and the entrace to the Marais. The square is surrounded by red brick houses, tea rooms and antique shops. It's often surprising to some that it transforms into a boulodrome!
Where: Place des Vosges, Paris 4th.
Metro: Bastille or Saint-Paul.
Pétanque bars to quench your thirst