Heads up! We're working hard to be accurate – but these are unusual times, so please always check before heading out.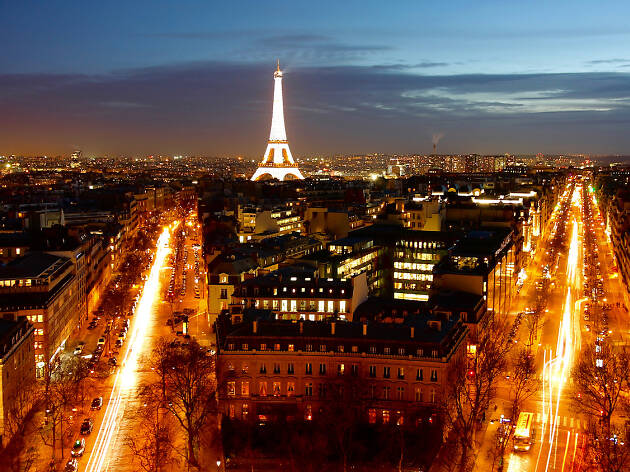 Why the Paris Region Pass could transform your mini break
Offering unlimited transport and museum access, these all-in-one passes will make any trip run smoothly.
You've arrived at the airport. It's crowded, everyone's going all over the place, you're slightly dozy… and the holiday hasn't even begun yet.
But don't panic – we've found one way to make everything run more smoothly over the next few days. Enter the Paris Region Pass, the best way to get the most out of the city, cheaply and in a short time. All you have to do is pick one of three packages online, and decide which venue to pick your passes up at (you can choose the Tourist Information Centres in the airports CDG- Paris Charles de Gaulle and Paris-Orly as well as Disneyland and Galeries Lafayette - L'Homme), then bring a confirmation along and pay when you arrive. It's handy, simple and fast, in every way.
This is the most basic option, but it'll still get you far. The main perk is that unlike all other tourist passes, it offers unlimited use of all public transport – including Metro, bus, tram, RER and airport transfers. A magical one-hour cruise on the Seine, taking in the Eiffel Tower, the Louvre and Notre-Dame, is also included. Cost: €69 for three days, €89 for five.
The second type of pass, Explore, also provides limitless access to public transport of all types, as well as the one-hour sight-seeing cruise along the Seine. On top of this, you can hop on and off an open-top bus tour that loops through the city centre as and when you want. Cost: €109 three days, €129 for five.
The third is the most useful of all. Tucked in your pocket, you'll have unlimited access to all public transport, a ticket aboard the one-hour cruise and free use of the open-top tour bus. But most appealingly, it can get you into more than 50 iconic buildings, monuments and museums, no queues required. The Experience can take you all the way from Notre-Dame and the Arc de Triomphe to the palaces of Versailles and Fontainebleau outside the city walls. Cost: €159 for three days, €189 for five.