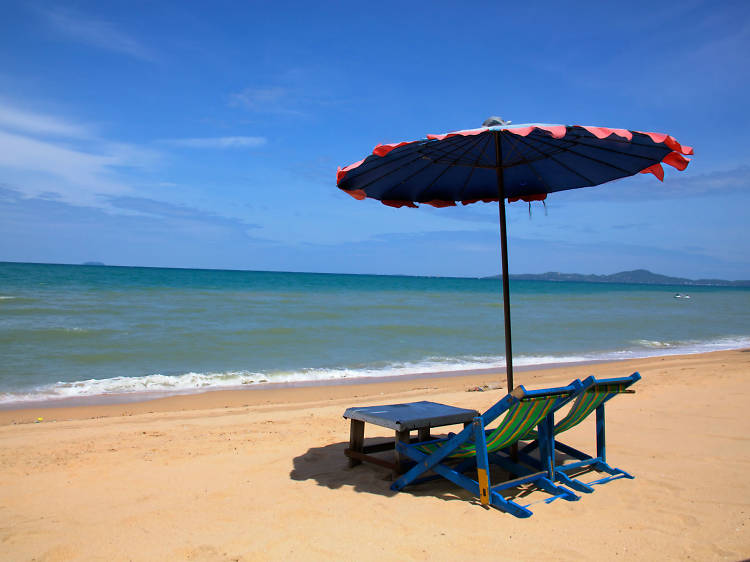 Photograph: Courtesy CC/Flickr/clayirving
What is it? A cleaner, quieter alternative to Pattaya Beach.
Why go? Located ten minutes away from Pattaya proper, Jomtien is a laidback resort town frequented by local weekenders and tourists that prefer a less frenetic waterfront experience. Its sandy, palm tree-lined beach offer vacationers a pleasant atmosphere for idling the day away. There are restaurants and cafés along the beach for tourists to enjoy authentic Thai dishes, fresh seafood and cocktails while looking out into the calm sea.