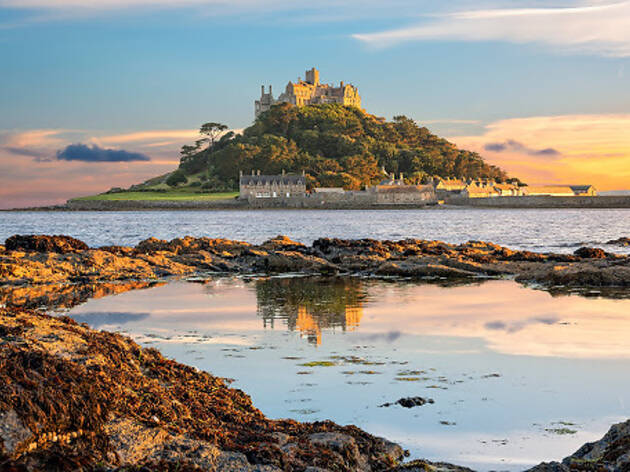 16 things to do in Penzance
Find delicious seafood, miles of gorgeous coastline and pleasingly pirate-y pubs in this distant corner of Cornwall
Nowhere sums up Cornwall's contradictions quite like Britain's most south-westerly town, Penzance. Jump off at the final stop of the railway line and you'll find a seaside town that's full of Cornish pride and eccentric charm. While it's not as polished or packed out with visitors as its little sister St Ives, there's just as many galleries, cafes and restaurants to explore, all set alongside some of Britain's most romantic and beautiful beaches. As it's so exposed to the elements on a windy shoreline, this town is prone to moody, atmospheric weather. When the wind and rain blow, it brings its pirate-filled past to life, but when the sun comes out and the palm trees bob in the breeze, this working fishing port feels almost tropical. Pull up a deckchair.
RECOMMENDED: Explore the rest of Cornwall
Penzance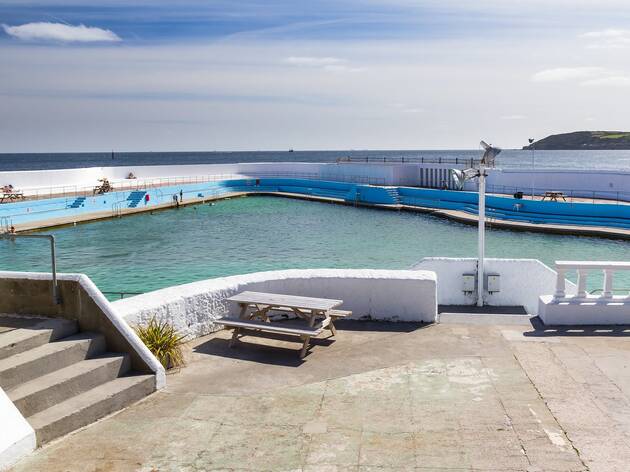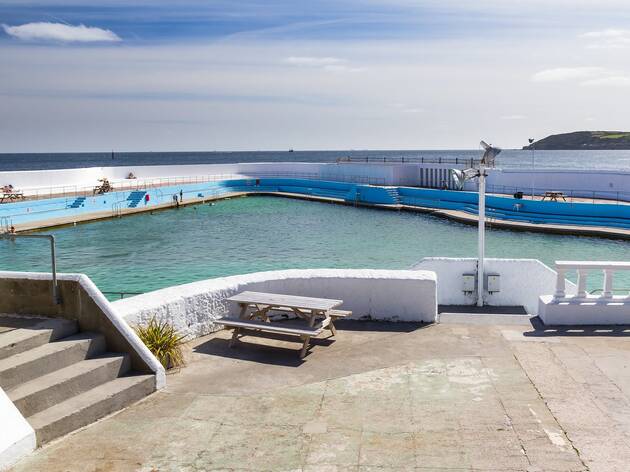 Plot a course down mid-18th century Chapel Street, exploring independent antiques and arts shops as you go. Make sure to stop in at clothing and crafts shop No.56 for a rifle through its locally-sourced homewares. As you head down towards the seafront, admire the pleasingly flamboyant Grade-I listed Egyptian House, a rare example of Egyptian Revival architecture from the 1830s which sticks out like an ornate sore thumb amongst the brickwork. Arrive at art deco stunner Jubilee Lido (open from late July) which sits beside the surf. This is the largest seawater pool in the UK, and was opened in 1935, the year of King George V's Silver Jubilee. Community-run and community-owned since 2017, it boasts a vast but chilly main pool, a learner's pool, and a thermally heated smaller pool. Perhaps you have time for a dip?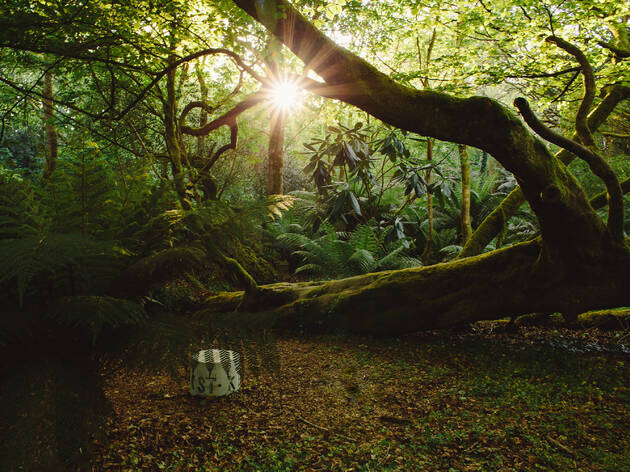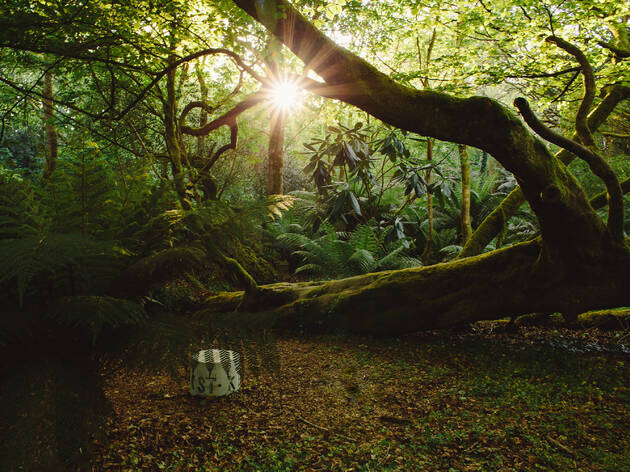 Karl Davies
Next, set out to explore the exotic Tremenheere Sculpture Gardens, where sub-tropical plants meet contemporary art in an unforgettable setting. You'll find both lush greenery and outdoor sculptures from an impressive portfolio of artists in this sheltered spot overlooking St Michael's Mount. Grab a map and navigate through otherworldly gardens past enormous perspex pinwheels and a brick sofa, as well as organic artworks that incorporate bamboo and stone. Don't miss James Turrell's peaceful, temple-like 'Skyspace', where you can watch clouds scudding across the blue overhead, as well as Billy Wynter's Camera Obscura which is sited to offer an ethereal 360° view of the greenery.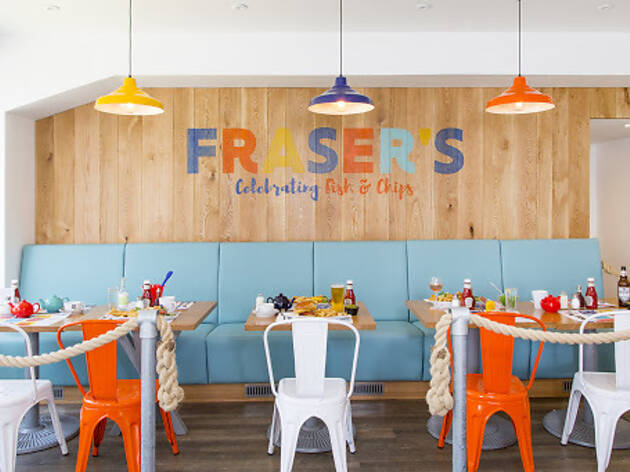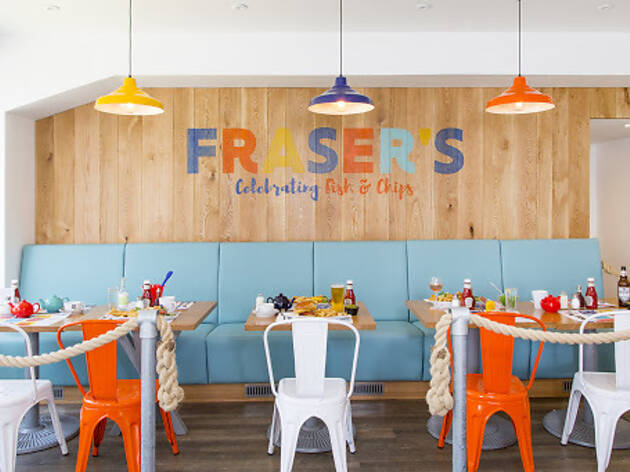 Matt Jessop
Make the most of Penzance's coastal location and order fish that has just arrived into port at Fraser's Fish & Chips. Whichever fish you choose to pair with your chips, buttered bread, mushy peas and unlimited tea, you can be sure that it's super-fresh and responsibly sourced. There's a reason this chippy's been open for over two decades. Still searching for seafood, but maybe somewhere a little more upscale? It's not open until the evening, but don't skip a meal at The Shore. This bookings-only seafood restaurant has a set menu that changes daily depending on what chef and owner Bruce Rennie sources at nearby Newlyn market. Everything is made onsite by Bruce who creates his menus with sustainability, quality and supporting local fishermen central to his ethos.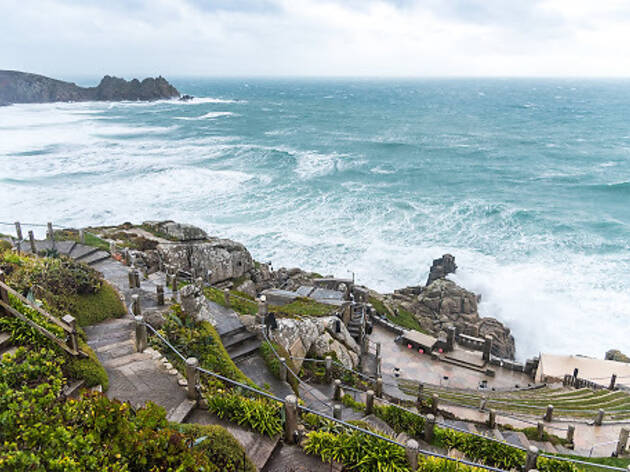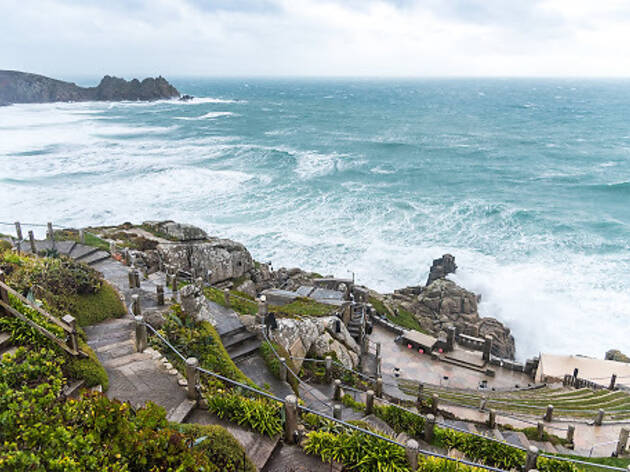 As well as being a great place to visit in its own right, Penzance also acts as a brilliant base to do more exploring across Cornwall. If you'd like to do some village-hopping, we'd recommend first heading a couple of miles out of town to wander the narrow streets of Mousehole, an achingly pretty and well-preserved fishing village; then skip around the Merry Maidens, a perfect neolithic stone circle in a sloping field where myth and magic run free; next stop to wonder at the wild and rugged Cornish coastline at the paradise beach at Porthcurno; and then see a play with the ocean as its backdrop at the uniquely dramatic Minack Theatre. Don't stay away from Penzance too long though - we don't want you missing out on the nightlife.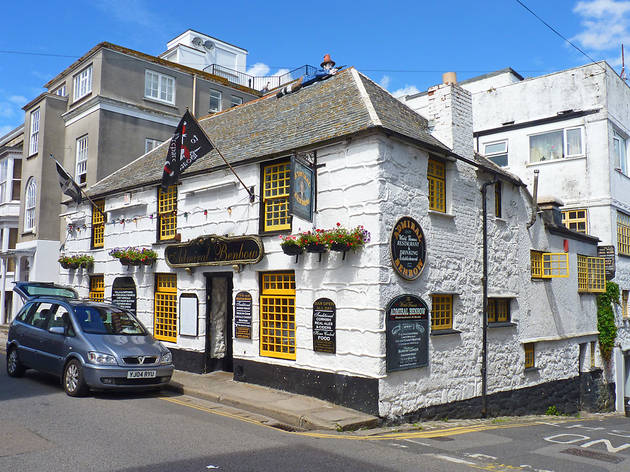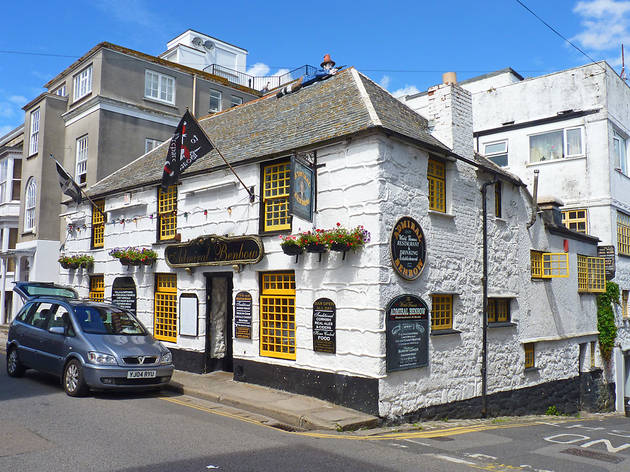 Geograph / Mike Smith
Settle in for a nautical but nice evening at historic boozer The Admiral Benbow, which you might have passed earlier in the day on Chapel Street. This seventeenth-century pub, which is name-dropped in 1883 novel 'Treasure Island', has character by the barrel-load. Swig a local ale among masts, figureheads and other maritime artefacts salvaged from local shipwrecks, or swing by on Cornish traditional music night for an extra buoyant atmosphere. After being suitably steeped in history (and beer), set sail up the street to sample Cornish gin at The Turks Head. Said to date from 1233, the pub boasts of an old smugglers' tunnel that leads down to the harbour.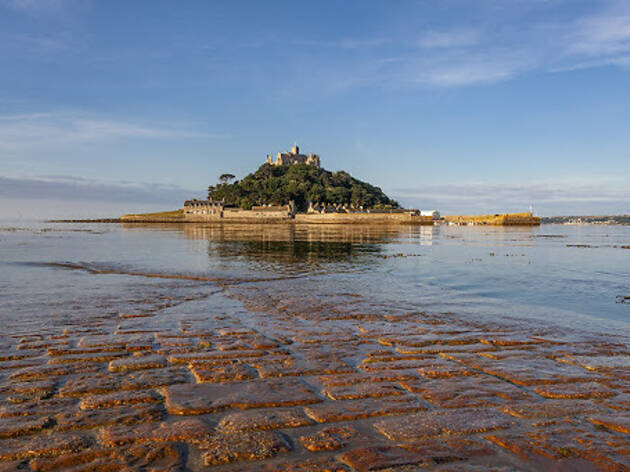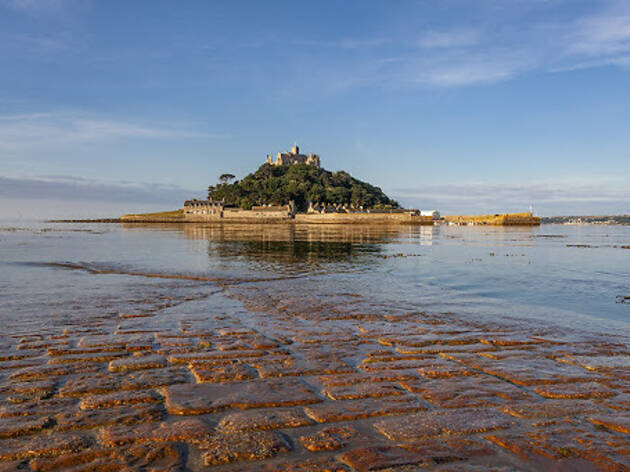 Head out along the watery causeway to picturesque St Michael's Mount, a tiny island topped with a medieval church and castle. But keep an eye on the time - it's only accessible during low tide. We'd recommend taking a tour with a history book in hand - ever since 495AD there's been tales of pilgrims and pirates on these shores. Don't miss a rove through the fairytale gardens, or gaze at the tides as they ebb and flow. Peckish? You don't have to miss out on your clotted cream tea or Cornish pasty, as there's a restaurant, cafe and pop-up food outlets to choose from. Don't forget to take pictures to show off to your friends at home - this mini-paradise is beyond scenic, especially when the sun shines.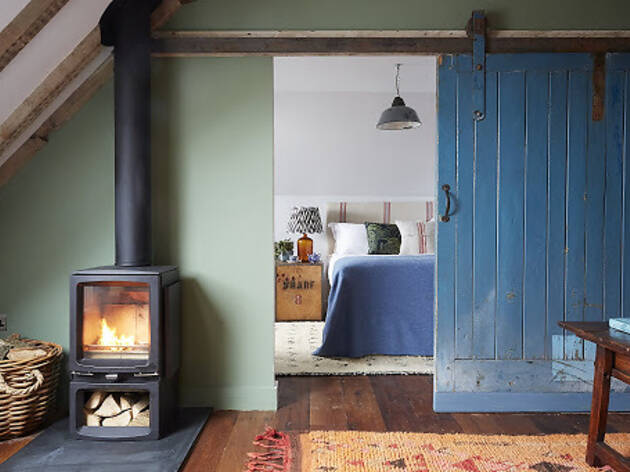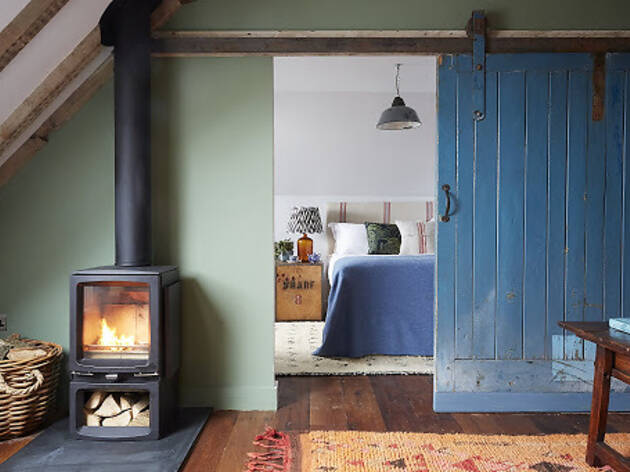 If you stay the night, wake up here
Penzance hotel Artist Residence is a quirky home away from home that you can even bring your dog along to. This Georgian townhouse on artistic Chapel Street has a buzzy bar, summertime seafood shack and rooms decorated with bold art and tasteful flea-market treasures. For a really luxury treat, book The Lookout suite on the top floor, where you can curl up in a well-worn leather armchair beside the log burner and enjoy a soak in a free-standing bath, or, on fair weather days, admire views of the bay from your very own private roof terrace. From £85 a night.
Exploring more of England?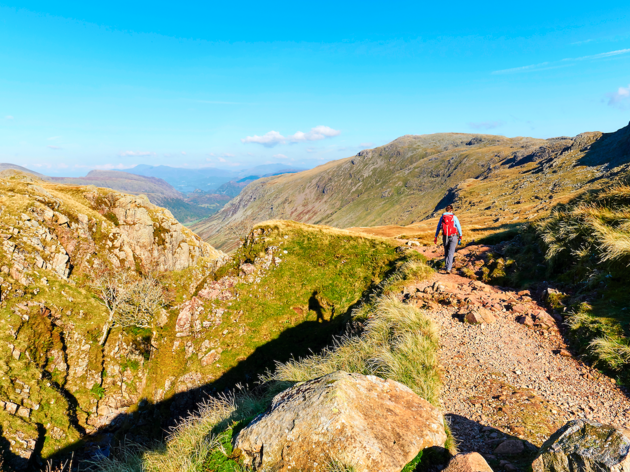 England is enchanting, eccentric, endlessly fascinating and offers a variety of things to do