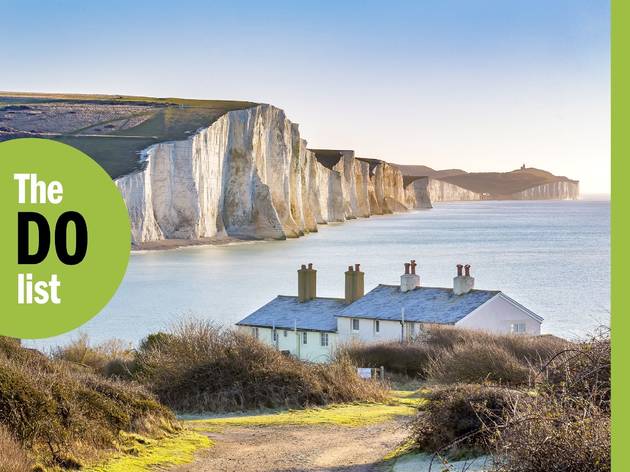 The 27 best things to do in England
From a great modern art scene to yummy home-grown food and home-brewed drinks, here are the best things to do post-lockdown in England
England is enchanting, eccentric, endlessly fascinating and offers a variety of things to do. It's a country dotted with natural marvels, lush National Parks and rural vistas that are begging to be put on a postcard. Now that the possibility of going on domestic holidays is in sight, it won't be long until you you can explore the width and breadth of the tiny isle while discovering myths, legends and traditions, castles, ruins and landmarks with hidden histories.
Now the Prime Minister has set out a lockdown exit plan, by summer we should be able to get out and explore all England has to offer. Day trips and overnight stays in self-contained accommodation are already possible, and from May 17 hotels, hostels and B&Bs should also be able to open again.
So, soon you'll be able to adventure around the land of Shakespeare, Jane Austen, Charles Dickens, The Beatles and the iconic Royal Family. But England is not a country stuck in its past. England boasts a great modern art scene, incredible home-grown food and home-brewed drinks, awesome nightlife and exciting pockets of creativity the country over. Not forgetting London, the country's vibrant, multicultural and thriving capital city, which has been leading the way for over two millennia. Plus, with shops, bars, pubs and restaurants all due to be open again before summer is in full swing, hopefully, we'll be able to discover all the best things the country has to offer.
Please note: Facilities and businesses in the locations we mention may be closed at the moment. Please be mindful of the people who live locally. Check whether car parks are open before you set off and adhere to social distancing guidelines when visiting.
Done something on this list and loved it? Share it with the hashtag #TimeOutDoList and tag @TimeOutEverywhere.
Find out more about how Time Out selects the very best things to do all over the world.
Best things to do in England