Heads up! We're working hard to be accurate – but these are unusual times, so please always check before heading out.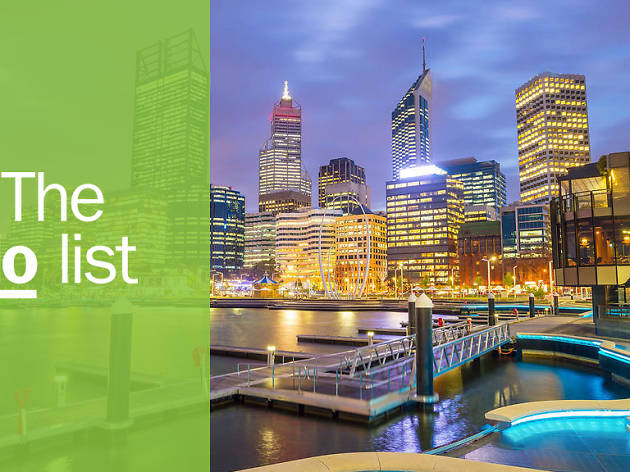 The 9 best things to do in Perth
From paddleboarding to rooftop sundowners and the sparkling Swan River, these are the best things to do in Perth
It's the only capital city in Australia where you can watch the sun set over the ocean, but that's not the only reason Perth is now one of the coolest places to visit—check out the best things to do in Perth for a dose of awe-inspiring activities.
Once solely known for its pristine beaches and perfect weather, Perth's booming restaurant and culture scenes and its trendy sister city Fremantle (located just half an hour from Perth) has put WA's capital city on the international radar. It's well worth the flight over (which is a little over four hours from Sydney or five hours from Singapore), we promise.
Done something on this list and loved it? Share it with the hashtag #TimeOutDoList and tag @TimeOutEverywhere.
Find out more about how Time Out selects the very best things to do all over the world.
Best things to do in Perth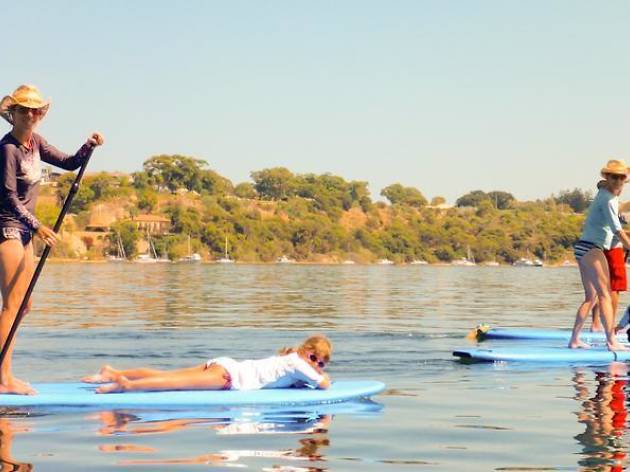 Viator
What is it? A two-hour paddle stretching from Mosman Park to Fremantle past stunning cliff faces, secluded beaches and some of the city's most impressive houses.
Why go? If private yachts are a little out of your budget, a stand-up paddle board is one of the best ways to take in the city, especially in the warmer months. Get out on the water and head downwind on the Swan on your own SUP board from Point Walter in the western suburbs around to John Tonkin Park in East Fremantle. Cap off your adventure with a beer from Little Creatures brewery.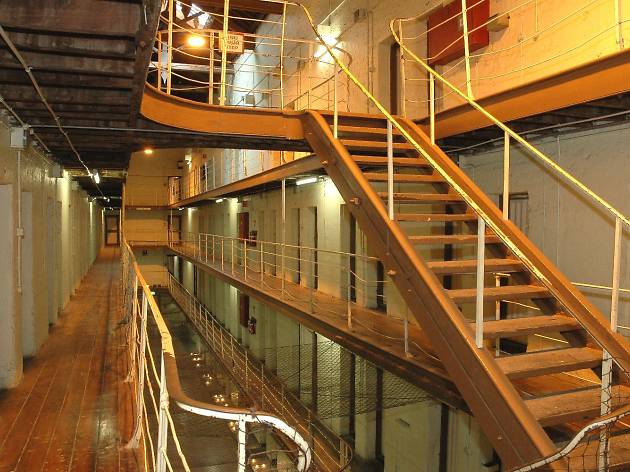 Fremantle Prison
2. Fremantle Prison Torchlight Tour
What is it? A 90-minute after-dark guided tour of the notorious convict jail that opened in the 1850s.
Why go? A "torchlight" turn about the grounds, which finally closed in 1991 after housing some of WA's most notorious criminals, is like a Halloween-inspired Groundhog Day. The tour is scary but compelling and pretty much does what it says on the can: "The Prison walls echo with stories of loneliness, pain and suffering, of executions gone wrong, of the innocent unjustly punished and the guilty punished."
Jan LeMann
What is it? An A-class nature reserve boasting 63 white-as-snow beaches perfect for snorkelling, diving, surfing off the back breaks and snapping selfies with quokkas.
Why go? It's just an hour's ferry ride from the mainland to Rotto, where you can spend a day lapping up the sun and meeting the island's cutest inhabitants: quokkas. The marsupials are native to Rottnest and are heavily protected, yet love to investigate and mingle with new visitors, especially those who have visited Rottnest Bakery – be warned your sourdough will not be safe. They are the main patrons of Hotel Rottnest's beer garden so if you are lucky, expect to get up and close and personal with the furry critters. Remember to always approach with caution when leaning in for a selfie, but if they're at the pub they're usually as friendly as Hugh Jackman.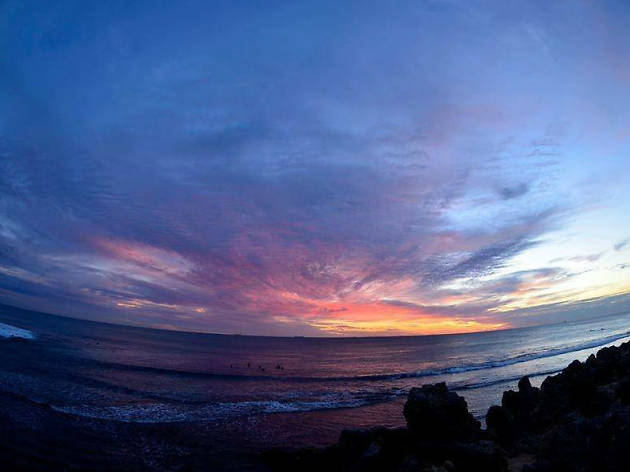 OMB Photography
What is it? Perth's most beautiful, white-sand beach, perfect for sunset dips and romantic strolls.
Why go? There's something magical about watching the sun slip into its pyjamas, and when you see it dipping behind the Indian Ocean at nightfall, it's nothing short of magnificent. Thankfully you can watch this spectacle – one of nature's Oscar-worthy performances – gratis along WA's coastline. There's also space for diving, surfing and snorkelling too, and for the best vista, head to Cottesloe Beach in the well-heeled western suburbs. Afterwards, grab some fish'n'chips from Amberjacks and enjoy on the sand. Heaven.
Gusto Gelato
What is it? A colourful little gelateria hand-making each delicious flavour from scratch.
Why go? If you didn't know that there was a gelato university (in Italy, of course) – well, now you do. After learning traditional artisanal production techniques at in Bologna, owner Sean Lee returned to Perth to create the freshest gelato Western Australia has ever tasted. People line up here for flavours like 3 Bears, honey gelato with dark chocolate sauce smashed with Tiny Teddies and Chief Wiggum, a coffee flavour mixed with a caramel sauce and pieces of cinnamon donut.
Arlene Bax Photography
What is it? A buzzing market on Fremantle's South Terrace that has been operating for over a century, where you'll find fresh local produce, stalls by local designers and live music.
Why go? For the avocado burger. This concept of the 'naked' burger may have jumped the shark but it's fitting for WA (home to many a Great White). Avocado – the Beyoncé of the cleaning eating world – replaces the traditional bun at Flames eatery (open from Friday to Sunday). Ask for the avo option, where an entire fruit is cut in half then stuffed with pulled meats and homemade sauces. Be sure to order it with a side of potato skins; these fried delicacies come piled high.
Crown Towers, Perth
What is it? A ritzy, sun-drenched poolside oasis inside the Crown complex.
Why go? A little slice of Vegas has emerged inside The Crown. While the plush hotel rooms and world-class restaurants are a treat, the real summertime drawcard is the huge pool deck and cabanas, available to guests. Heated lagoon pools and daybeds (available to rent for $125 per day) are peppered around the place, as are wait staff who will bring you a BLT and a bellini as you devour a book in the sun or under the shade one of the cabanas.
philo&dk
8. Sweetwater Rooftop Bar
What is it? A sixth-level rooftop bar with delicious cocktails and ocean views.
Why go? East Fremantle's Sweetwater Rooftop Bar is a like a little sip of New York, south of the river. Entry is via an exclusive lift and the bartenders can help those who appreciate classic cocktails. Equally impressive Asian-fusion bar bites are a must-try, too. But the main event? Order a Chicago Fizz and watch (not directly) as the sun dips beneath the cosmopolitan vista.
WildWesternAustralia.com
What is it? A lesser-known swimming spot on Rottnest Island, perfect for a dreamy sunset swim.
Why go? During the summer many of Perth's beaches can get a little gusty, thanks to the cool coastal breeze (known to locals as the Fremantle Doctor) sweeping through every afternoon. However, if you're over on Rotto, there is Fays Bay. This hidden spot between Longreach and popular mooring spot Geordie Bay is protected by a backdrop of sand dunes and a limestone ridge that tempers the sea breeze for a postcard-worthy snap-and-swim while watching the sun sink into the water.
Hungry for the best eats in town?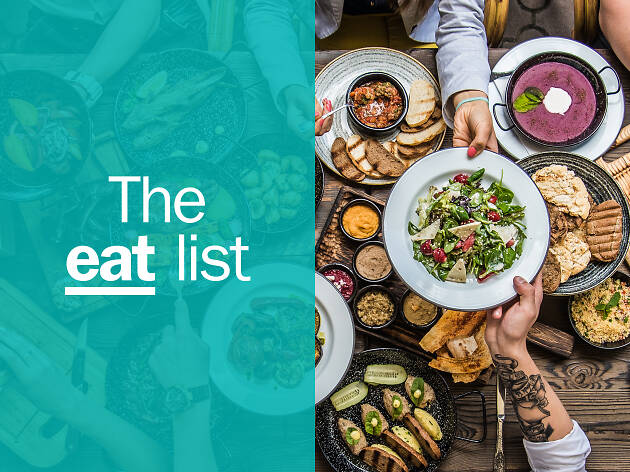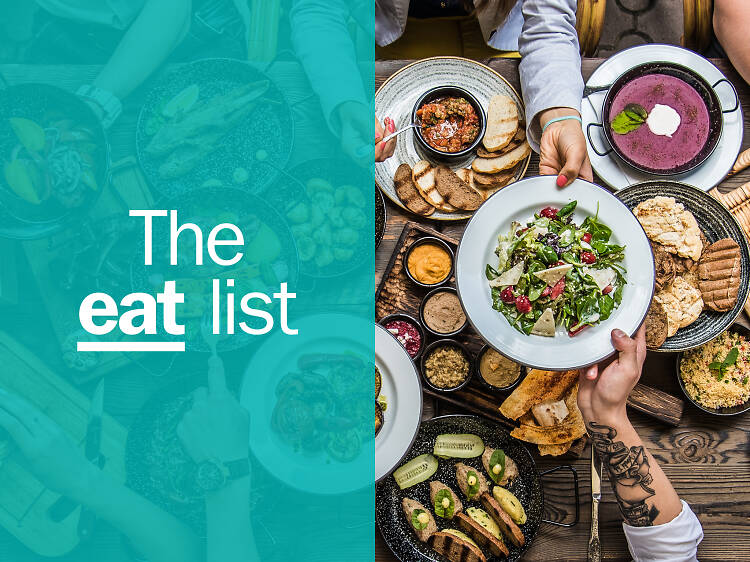 For one of the most isolated cities in the world, Perth punches well above its weight with award-winning restaurants, hip bars and casual cafés dotted throughout the city centre and suburbia. Here's your guide to the very best restaurants in Perth.