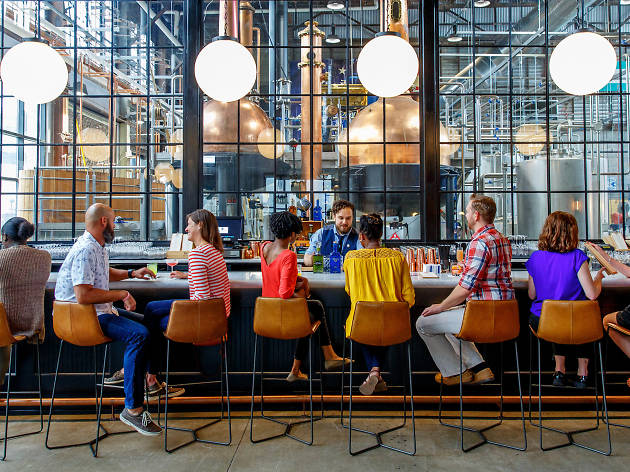 The winners of the 2018 Time Out Philadelphia Bar Awards
Check out all the winners and runners-up in the 2018 Time Out Philadelphia Bar Awards, then visit them for a drink
This city is brimming with amazing watering holes—from the coziest of cocktail lounges to the grimmiest of dives—but sometimes choosing where to go can be tough. Enter the first-ever Time Out Philadelphia Bar Awards, which honors the best and brightest of the bar scene (and helps you decide where to go for happy hour). Below, you'll find the full list of 2018 Time Out Philadelphia Bar Awards winners and runners-up, which were chosen by a trusty team of industry insiders and folks-about-town who know their way around a cocktail joint. With their help, we came up with a consensus about the new bar the city absolutely can't live without, must-visit breweries, establishments that have the most creative drink lists and the most Instagrammable cocktail in the city so you can get it on your IG feed, pronto. Check out the full list of winners below.
RECOMMENDED: Full guide to Time Out Philadelphia's Bar Awards
The 2018 Time Out Philadelphia Bar Awards winners
On the hunt for cheap drinks?
Best selling Time Out Offers