The best luxury hotels in Philadelphia
Stay in the best luxury hotels in Philadelphia for a fabulous, five-star experience in the City of Brotherly Love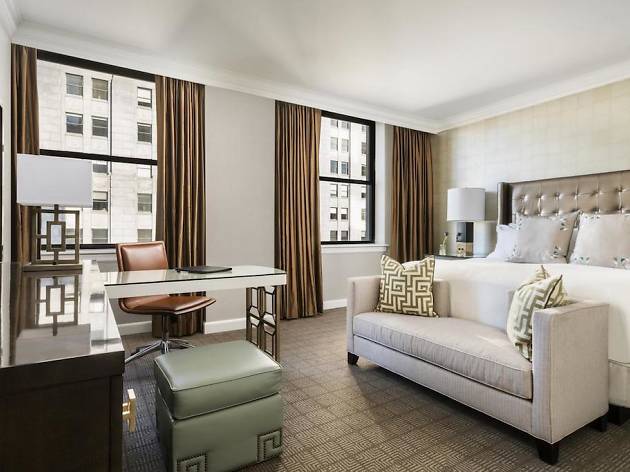 This city may be known more for its scrappy sports fans and greasy, drippy cheesesteaks but the best luxury hotels in Philadelphia provide a different side to the City of Brotherly Love—one that can hold its own among the world's fanciest, most cosmopolitan cities. Book a room in one of these world-class digs to lap up a little splendor while you set out to explore the best things to do in Philadelphia. They're all excellently located, so you know you'll always be within walking distance to a handful of top Philadelphia attractions—whether it's the historical stuff in Old City or Rittenhouse, which puts you in the epicenter of excellent museums, gorgeous parks and some of the best restaurants in Philadelphia. Check out our guide to the best luxury hotels in Philadelphia below for the most plush beds, top-of-the-line amenities and impeccable service.
RECOMMENDED: Full guide to the best hotels in Philadelphia
Best luxury hotels in Philadelphia
Looking to get pampered on your vacation?
The best spa hotels in Philadelphia feature in-room or in-house massage and facial services and all the me time your heart desires