Where to find the best pizza in Philadelphia
A guide to finding the best pizza in Philadelphia, whether you want delivery or an authentic sit-down experience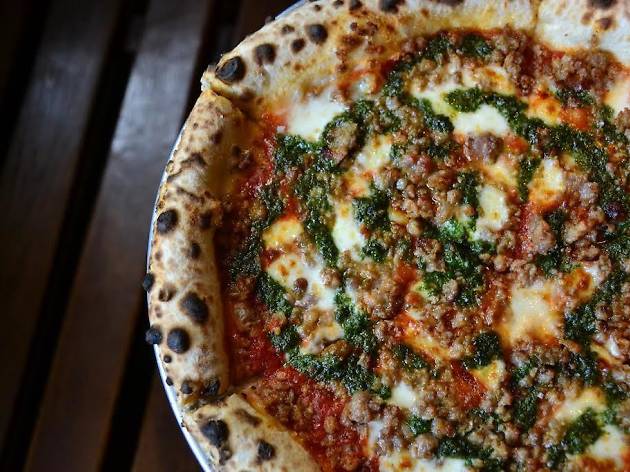 If you think amazing comfort food in this city begins and ends at the best Philly cheesesteak in Philadelphia and pretzels, you've never tried the best pizza in Philadelphia. Whether you're looking for a quick, cheap slice or a gourmet pie from a local top chef, this guide leads you to all the must-try spots for delicous, oozy, hits-all-the-right-spots pies. Pro tip: Many of these restaurants are open late, giving you ample chance to follow up your Philadelphia nightclubs excrusions with a slice or six of the best pizza in Philadelphia. Hangovers won't stand a chance—especially if you kick off the next morning at one of the best coffee shops Philadelphia has to offer.
RECOMMENDED: Full guide to the best restaurants in Philadelphia
Best pizza in Philadelphia
Looking for more delicious comfort food?
Restaurants, Sandwich shops
In a city overrun with options, here are 10 spots to find the city's most famous sandwich at its best