The best farmers' markets in Philadelphia
Stock your cupboards with local-grown produce and other delicious bites from the best farmers's markets in Philadelphia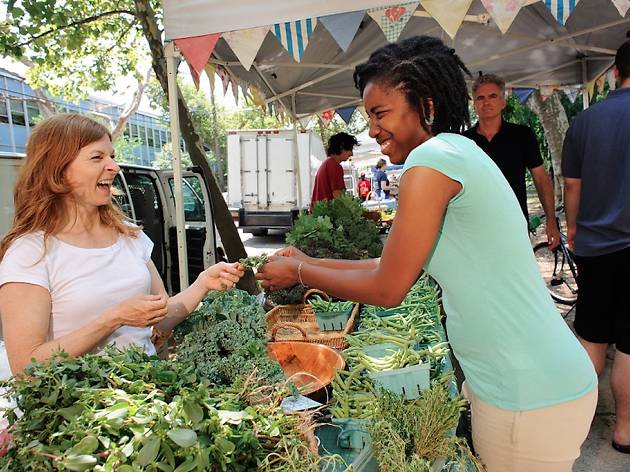 When the produce section at Acme or Whole Foods leaves you uninspired, consider doing your fruit and veggie shopping at one of the amazing farmers' markets in Philadelphia. There are dozens upon dozens of these little pop-up grocery stands located all around town—in public squares, Philadelphia parks and even on college campuses. They overflow with vibrant, locally grown produce, fresh meats and bushels of fragrant flowers. You could also find fresh-baked goods, such as bread and pastries, that could rival some of the best bakeries Philadelphia has to offer. Our guide to the best farmers's markets in Philadelphia covers all the must-shop spots across town, and in some cases beyond the city limits to discover unique food purveyors that you wouldn't be able to find around these parts. Check out the full guide below. Trust us, regardless of whether or not you're in a shopping mood, a browse through some of these markets can be a rewarding and inspiring experience on its own—and, with zilch entry fees, it's one of the essential free things to do in Philadelphia during the spring and summer.
Note: Some of these farmers' markets don't open till later in the season. Check venue details before heading out.
RECOMMENDED: Full guide to the best things to do in Philadelphia
Best farmer's markets in Philadelphia
Looking for an excellent picnic spot?
Attractions, Parks and gardens
Load up a bag of goodies, throw out a blanket and have lunch under the trees