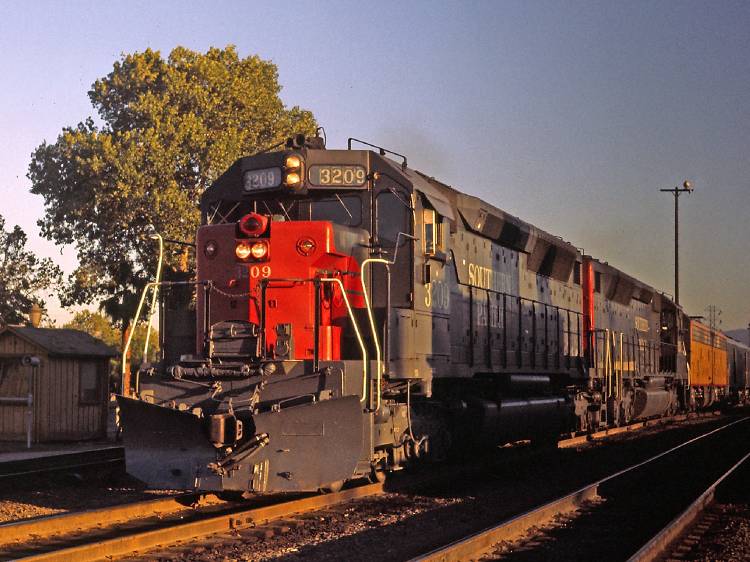 Photograph: Flickr/Drew Jacksich/CC
The Coast Starlight is considered to be one of the most spectacular rail routes in the country. Toggling back-and-forth between the drama of the Cascade Mountains and the Pacific coastline, this legendary train is the very definition of the Ralph Waldo Emerson quote "It's not the destination, it's the journey." The 18-hour Coast Starlight route is a romantic adventure and reserving a bedroom, which has sleeping space for two adults and a small toilet and shower, is the most comfortable way to make the journey—though it will cost you. If you don't mind spending the night in a seat, tickets start at a reasonable $75 for coach and $118 for business class.
The Coast Starlight departs for Oakland's Jack London Square Station from Portland's Union Station a few times a week. From there, take the San Francisco Bay Ferry to downtown San Francisco's Ferry Building. Boats leave multiple times a day for a $7.20 one-way fare.