The 41 best things to do in San Francisco right now
The arrival of Spring means it's time to get outdoors and experience the best things to do in San Francisco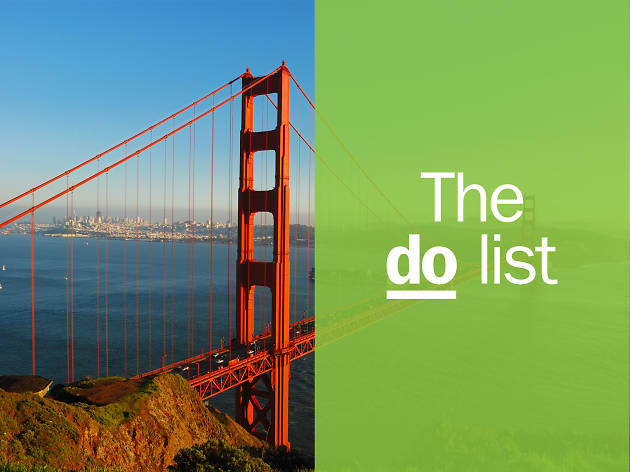 April 2019: The sun is out which means an explosion of things to do in San Francisco for the next couple months before Karl the Fog returns to his perch above the city around June. Among the events and venues capturing our attention: Off the Grid 2019 (#2), the return of the grown-up weekly food-truck picnic at Fort Mason on Friday nights and the Presidio Main Post on Thursday nights and Sunday afternoons, and the siren's call of beautiful Sausalito and Tiburon across the Bay (#15). For something more risqué, mark your calendars for the upcoming Bay to Breakers this May 19 (#3), an alcohol-fueled party of costume-wearing (and clothing-free) runners, walkers and stumblers. Any day of the week, admire views of the sparkling city from one of a handful of rooftop bars (#8) in SoMa and the Mission. The Dogpatch (#37) has its own version, The Pearl, along with a growing crop of destination-worthy breweries, cocktail lounges and wine bars like the brand new Ungrafted.
We've distilled the endless treasure-trove of things to do in San Francisco to a tidy list of essentials. Get the skinny on iconic San Francisco attractions, the best restaurants in San Francisco (which burrito is the best in the Mission, anyway?), world-renowned culture, seasonally-spectacular bars and under-the-radar gems.
Done something on this list and loved it? Share it with the hashtag #TimeOutDoList and tag @TimeOutEverywhere. You can also learn more about how Time Out selects the very best things to do all over the world, or take a look at our list of the 50 best things to do in the world right now.
Best things to do in San Francisco
More great things to do across the globe
Going out and doing things satisfies our need to explore, to learn and to grow (and then to brag about it on social media). Our hope is that the DO List becomes not just your bucket list, but your inspiration to experience and appreciate the corners of magic in the world.