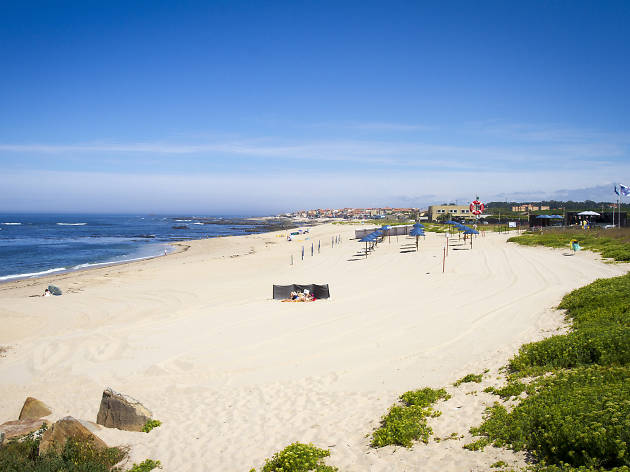 The best beaches near Porto
Get a tan, have a dip in the sea, go surfing (show off!) or just chill on the sand. Time to hit the beach: here are Porto's best ones
Porto's year-round mild climate means that a trip to the beach is a must-do. There are several in easy reach of the city. Catch some rays and ozone-rich breezes, pack a picnic or, if you want a bit more action, take surfing lessons.
The best beaches near Porto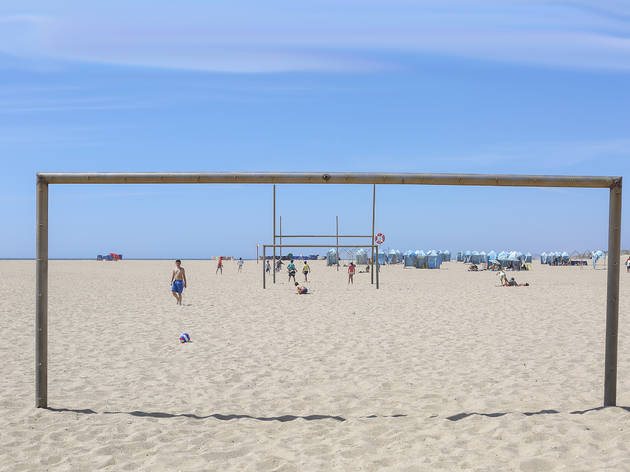 ©Marco Duarte
Aguda Beach, Vila Nova de Gaia (17km away)
By car: 20 min
By bus: 32 min
At the Praia da Aguda in Gaia, you can walk from Miramar to Granja without having to step out of northern Portugal's typically cool/chilly waters. Spot traditional fishermen along the way, with their colourful boats and nets. On your way back, take advantage of the wooden boardwalk over the dunes and stop at Chez Maurice to enjoy a panini with an ocean view.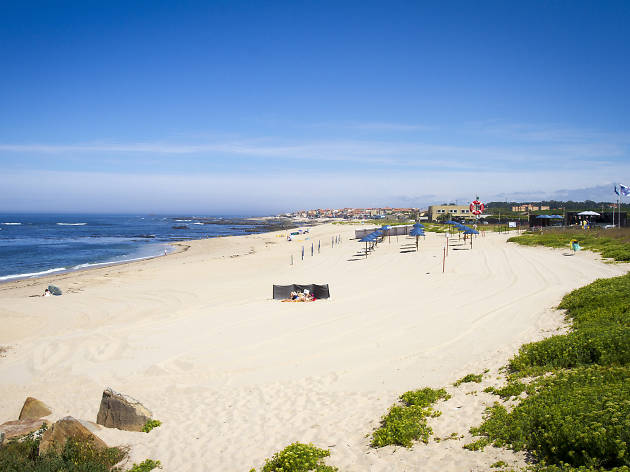 ©João Saramago
Moreiró Beach, Vila do Conde (19km away)
By car: 30 min
By bus: 1h 15 min
Probably the quietest beach on this list – it doesn't even feature any massive building sites! Moreiró Beach is a typical family destination, for people after a fuss-free sunny day out. If you're some kind of unreconstructed sophisticate, there's a bar here too.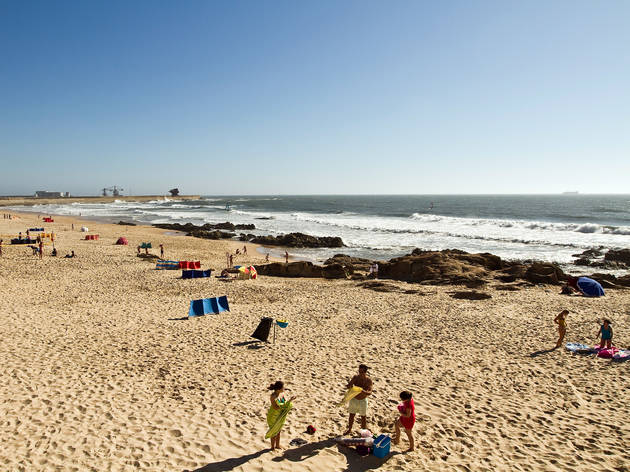 ©Luis Ferraz
Leça Beach, Matosinhos (13km away)
By car: 16 min
By bus: 15 min
The Leça da Palmeira beach is Matosinhos's most crowded – and the easiest to find, thanks to its iconic giant advertising sign, giving it the popular nickname 'Nivea Ball Beach': snappy! It's a hangout place for a younger crowd, but don't worry – there's plenty of room for everybody. The south side of the beach has fewer rocks and is popular with surfers, kitesurfers and bodyboarders.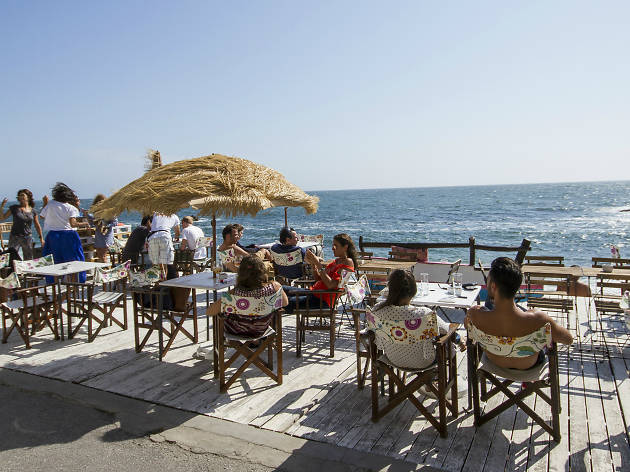 © João Saramago
Gondarém Beach, Foz (8km away)
By car: 17 min
By bus: 40 min
Foz's beaches don't have white sands (they're more of a yellowish hue). But that can make them even prettier. When you've had enough of splashing about in the Atlantic (a blue flag signals that it's safe to swim), paddle in rock pools and its many small lagoons. Then head to one of the outdoor cafés and restaurants. Bliss.
Labruge Beach, Vila do Conde (24km away)
By car: 30min
By bus: 1h 20min
Sand doesn't come much whiter than on Labruge Beach's uninterrupted kilometre-long stretch. It also has beach huts and a nudist area. The northern part is rocky, so swimmers congregate in the central and south bits, near the mouth of the Onda river. Relax and watch the fishing boats coming and going.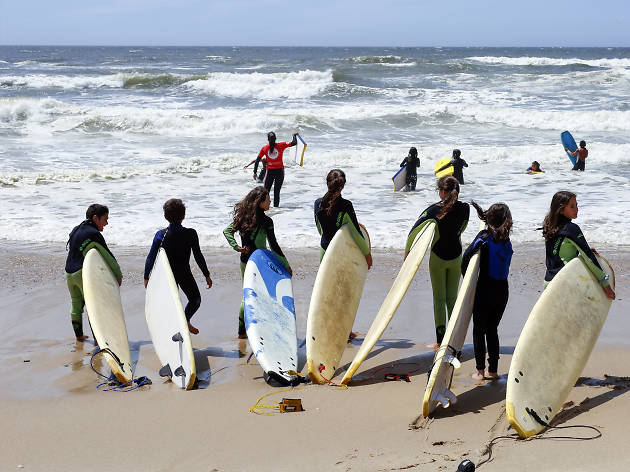 © Marco Duarte
Sereias Beach, Espinho (19km away)
By car: 20 min
By bus: 30 min
'Praia das Sereias' means 'Mermaid Beach', but we'll just come out and say it: there are no mermaids here. What there are are plenty of families and big groups of friends, who tend to gather near the base of the massive boulder, where they're sheltered from the wind. For some peace and quiet, climb to the top of the rock: there's usually not a lot of people up there. It's also a popular beach for surfing.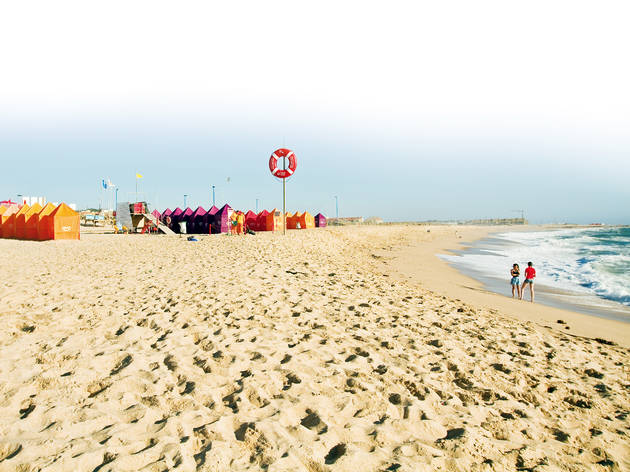 @ Luís Ferraz
Pedras do Corgo Beach, Lavra (20km away)
By car: 20 min
By bus: 51 min
Approach this beach in dramatic fashion, over a wooden gangway. When you finally set foot on it, you'll realize there's plenty to do: soft sand to walk through, an outdoor café to cool off and an area to play sports like beach volley. Once you've had enough of all that activity, there are cabins available.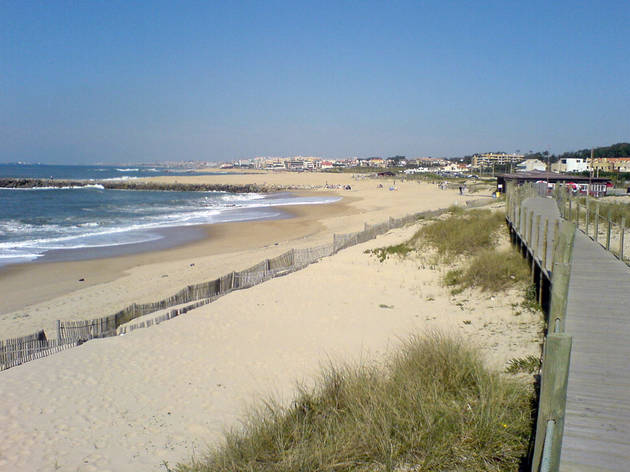 ©Artur Moreira
Canide Sul Beach, Vila Nova de Gaia (8km)
By car: 16 min
By bus: 58 min
Vila Nova de Gaia's beaches are considered to be Northern Portugal's best, and Canide Sul beach is a perfect example. It's easy to get to, there's loads of space and it has lifeguards. Watch out for watersports fans: in the summer it's stiff with 'em.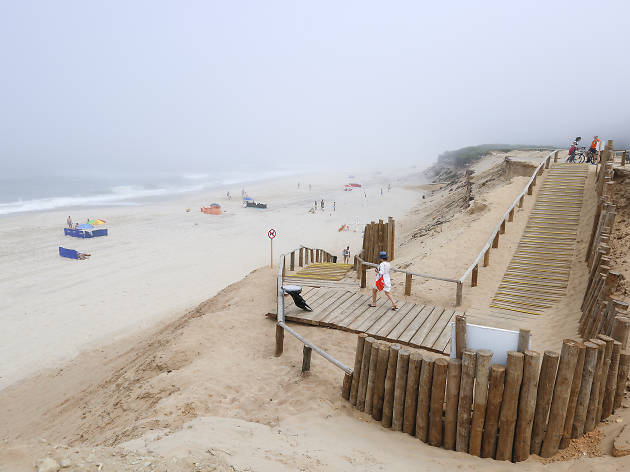 © Marco Duarte
São Pedro da Maceda Beach (35km away)
By car: 32 min
By bus: 46 min
If you've got wheels and want a leisurely day out, head for the Praia de São Pedro da Maceda, in Ovar (Aveiro). The route passes through a protected pine forest, the Perímetro Florestal das dunas de Ovar. The beach is good for surfing and windsurfing, and there are stretches used by nudists. Don't say we didn't warn you.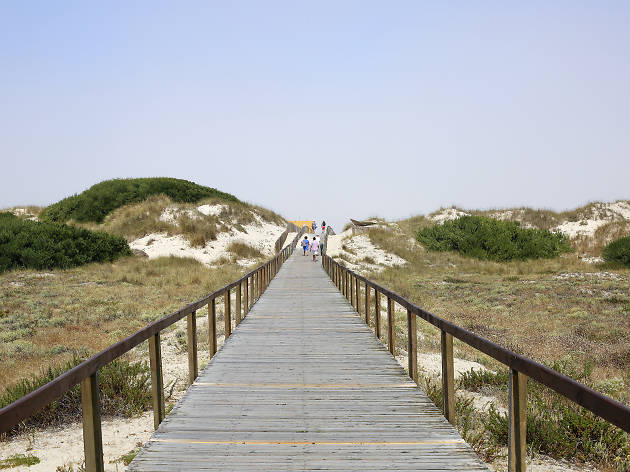 © Marco Duarte
São Jacinto Beach (66km away)
By car: 1h 2 min
By bus: 1h 40 min
This beach is right in the Dunas de São Jacinto nature reserve, at Aveiro, and is picture postcard perfect, with sand as far as the eyes can see. The route there from Porto is just as spectacular, especially as you skirt the Aveiro Lagoon or estuary. Take a good book with you and a picnic, and chill out. Social media addicts will probably want to take a snap or 50.
Show more
Best selling Time Out Offers