Things to do in Jerusalem if you've been here before: touristy adventures for the local-at-heart
So, you've prayed at the Kotel, you've been inside the Church of the Holy Sepulchre, you've tasted the finest of cuisine at Jerusalem restaurants in and around Machne Yehuda, but do you really know this central city of Jewish history? Have you truly experienced the sheer diversity of sights and sounds that this 3000-year-old city has to offer? We'll guess for you - probably not. Aside from being just a capitol for the Abrahamic religions, Jerusalem equally holds the crown for being the capital of hidden gems. And while there are just too many to choose from, we've handpicked a specific seven that may shine the brightest to the curious - yet accustomed – tourist.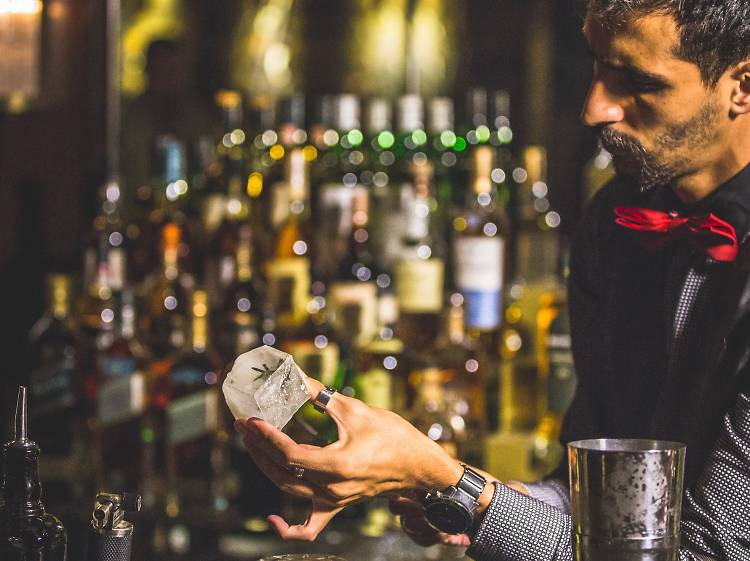 6 Jerusalem bars that are off the beaten path
While a winter night wandering through Jerusalem's downtown triangle searching for your next place to challenge your liver may seem like an easy ride, the real challenge with Jerusalem is actually finding a bar with a little more character than all the rest. Something with a little more "oh my," "well I wasn't expecting that," and "wow" factor than the usual pubs that Yafo Street, Ben Yehuda and the market and surrounding area have to offer. Lucky for you though, we haven't found just one, we've found six. And so here they are: the best pubs and bars off Jerusalem's beaten track.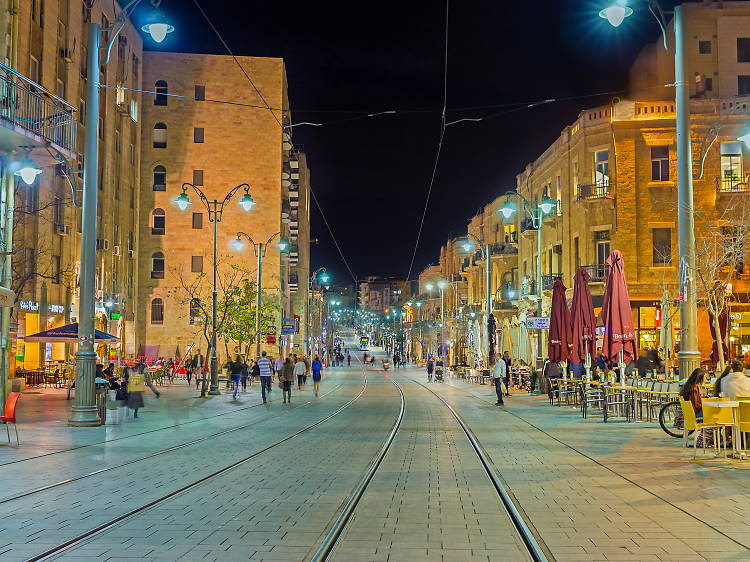 Friday night freedom: Jerusalem restaurants and bars open on Erev Shabbat
It's Friday night. You're in the heart of the Holy City, and at the end of a long and exhausting day of exploring the Jewish history and Israeli culture, you really fancy that bite to eat and a drink – or several. But, the sun has set and you're looking around, only to realize that everywhere you see is closed. While for much of the city, Shabbat is a sacred time to be cherished with family and friends, for those less religious, it simply means a temporary goodbye to the exotic diversity of the famous Jerusalem nightlife. Although, that's not entirely true. For dotted around this now silent and crowd-less ancient city, little Jerusalem restaurant hot spots and one particular bar in Jerusalem are alive and booming, and more-than-ready for eager visitors who aren't quite ready to give up their Friday night freedom. Inked in legacy: an interview with Wassim Razzouk, Coptic tattoo artist
  Jaffa Gate in Jerusalem has rarely seen a quiet day in its 479-year history. Just past its magnificent gate towers and opposite the even grander Tower of David, the road is lined with shops serving delicious local falafel and shawarma, Christian, Jewish and Muslim memorabilia, and quaint coffee shops that welcome both tourists and locals alike, who are either prepping for the wonders of the Old City ahead, or stopping for a well-deserved, restful moment after completing their culturally-rich adventure. Nestled in the Old City's maze is an extraordinary gem that, instead of receiving great attention from passersby, is popular amongst a more specific crowd – Christian pilgrims searching not only for churches, but for tattoos, and specifically, the almost overwhelming emotional feelings that accompany the experience. Situated on a quiet road, connecting Jaffa Gate to the rest of the Christian Quarter, is 'Razzouk Tattoo'.   Inside works a man named Wassim Razzouk, who is the twenty-seventh generation of his family to continue an extraordinary tradition – tattooing Coptic Christian pilgrims. Today, the range of visitors is diverse. When I arrive, Wassim is getting ready to tattoo a young woman from Los Angeles, who was advised by a friend back in the United States to visit Wassim. After gazing with utter fascination through his collection of past tattoos, in the workshop that his father and grandfather had tattooed in before him, Wassim and I sit down and I begin to ask him all 5 places to spend Purim in Jerusalem (a.k.a. the biblical obligation to party)
The 5 best places to spend Purim in Jerusalem (a.k.a. the biblical obligation to party)   Suddenly feel the urge to try your best at fancy dress? Or maybe you just need a festival where it's literally a biblical obligation to party? Either way, Purim is coming to Jerusalem. Celebrating the Jewish people's triumph over Haman's evil plans, this annual holiday is one you couldn't miss even if you tried. With the entire country erupting into costumed street parties featuring live music, drinks and cheerfulness galore, it's essential that you find the best shindigs to party the night – and day – away.   If a relaxed vibe is more your thing, there are tons of smaller, more intimate events taking place. But if you're eager to join the thousands of people, both young and old, taking to the streets for a full-on festival experience, you won't have to look far. Whatever your preferences, here are the five best places to make sure your Purim is a festivity you'll never want to see the end of.   Nachlaot Street Party Organized by the residents of the artsy Nachlaot neighborhood, this street party is especially renowned for the creativity of its costumed visitors. Its annual features include costume competitions, street performers, bands and even clowns. Taking place throughout the day, make sure you're prepared for a squeeze, as these streets can get pretty ram-packed. However, with such a sheer diversity of exciting costumes and music, this doesn't detract from the festiveness and merri