Annette Richardson
Contributor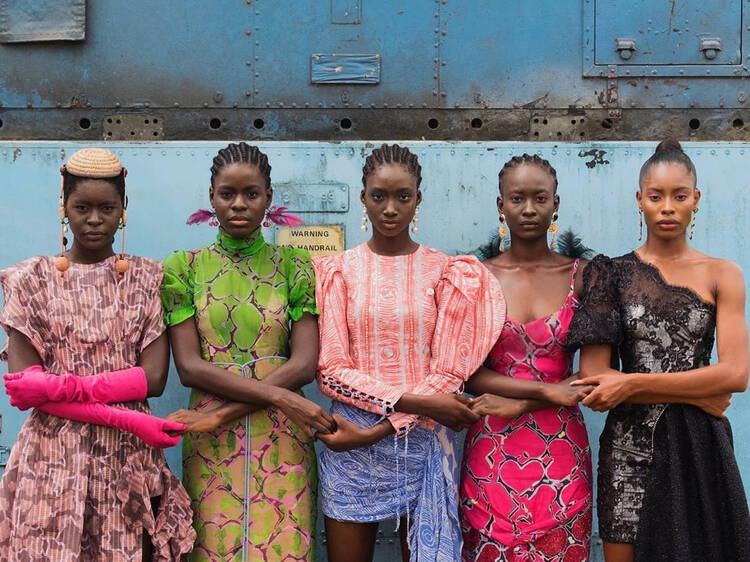 Africa Fashion
The V&A's ambitious new exhibition is a triumphant attempt to complete the near-impossible task of capturing an entire continent through its fashion. Incorporating textiles, design and still and moving images, 'Africa Fashion' takes visitors on a compelling journey from the 1960s to the present day in a bid to reshape existing geographies and narratives of style. It feels like a glorious celebration. There's joy in the key points that punctuate the show: a brilliant pink outfit of trousers and kinetic cape by Imane Ayissi from 2019 bams you straight in the eye as you enter. The second floor is dominated by Artsi Ifrach's Maison Artc 'A Dialogue Between Cultures', with its organza, ribbon and plastic-fishbone crinoline, dress and mask at the top of the stairs, while James Barnor's gorgeous Kodachrome photographs hail us like old friends in an embrace of colour. But there's also pleasure in the quieter examples: a salt-crystal necklace by Ami Doshi Shah, Ibrahim Kamala's loving 2022 photographic homage to trailblazing designer Chris Seydou's 1980s ensemble, the assurance of Gouleh Ahmed's images of non-binary people. While these moments accrue, there's never a sense of being overwhelmed by content, there's a confident restraint, a balance between the headliners and the new kids on the block which always keeps things fresh and unflagging. Identity and Blackness are core here, and while there's a political dimension working through the narratives and choice of contemporary design Dino Kingdom
Admittedly any eggs might be bigger (and riskier) than the traditional Easter versions, but getting up close and personal with dinosaurs is a perennial crowd-pleaser with kids. In April, Dino Kingdom opens its gates to families with a host of projections, holograms, fossils, dino babies and, best of all, a number of fearsome lifelike moving dinosaurs, including a 16-metre-high T-rex ready to roar at those brave enough to say hello. Early-bird tickets are available with 20 percent off.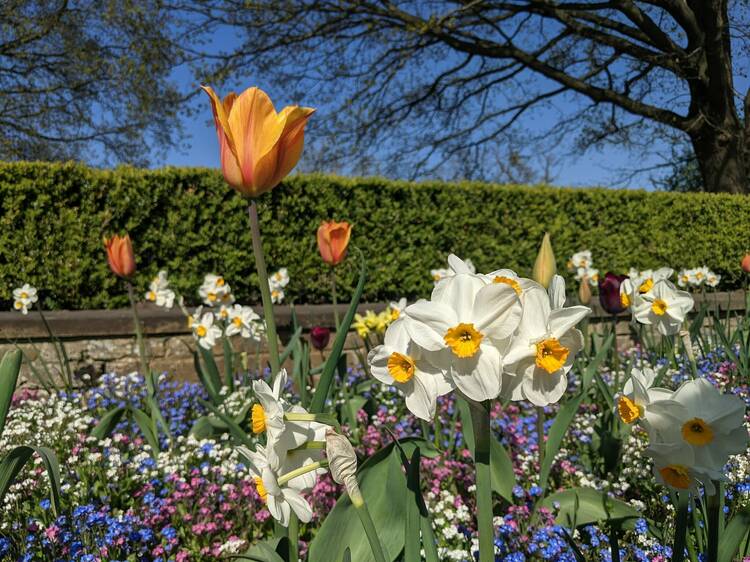 Horniman Museum Spring Fair
Long established as one of the best south-east London places to take the kids, this gem of a museum and gardens has a lovely spring fair on April 16. Head there with your homemade spring chapeaux for an Easter Bonnet parade and competition – plus family-friendly fun with performances from the young drummers of South London Samba, veggie cooking demos, garden trails, arts and crafts, and live music by the Alvar Tree Frogs, a New Orleans jazz band.