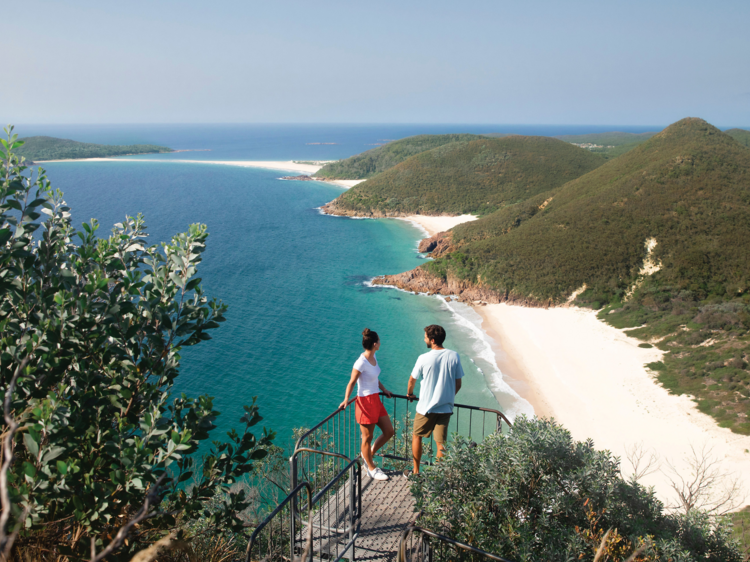 The best day trips from Sydney
Sydneysiders are a lucky bunch. Jump in the car (or the train) and within just a few hours you can find yourself in some of the most beautiful spots in the state. But with so many options to choose from, it begs the question: where should you visit first? You're certainly spoilt for choice, so we've cherry-picked a selection of the best day trips from the city – featuring quaint villages, seaside hangouts and mountain escapes. Around a two-hour drive or a scenic train ride away from the CBD, you'll find yourself rambling through eucalypts and gums, gazing out over gorgeous ocean cliffs, or watching the world go by in a sleepy village café. All these places have two things in common: they're close enough to get you there and back within a day, and they're well worth your time. While you're on an adventure, check out the power of nature at these waterfalls and blowholes in NSW. Want to make a night of it? We've rounded up some of the best caravans and campervans to rent and tiny houses to stay in.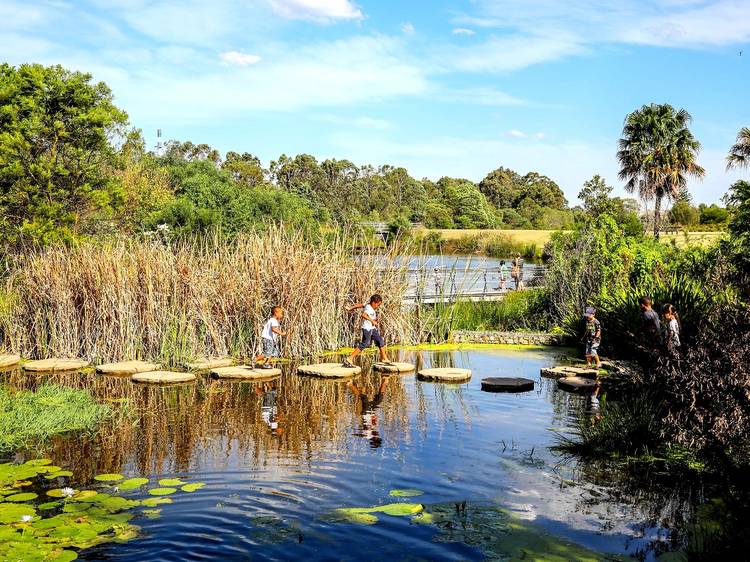 Where to find the best Sydney parks
  Whether you're looking to go for a run, walk your dog, have a sedate picnic or just take a break from your four walls, these are the parks to visit. They have sprawling open spaces, free barbecues and shaded spots to while away an afternoon or simply catch a break at lunchtime. Some of these parks also welcome horse riding, if you fancy a bit of equestrian exercise.  Stretch those legs with the best walks in Sydney or find the best picnic spots in Sydney and the best free barbecue spots in Sydney for more ideas.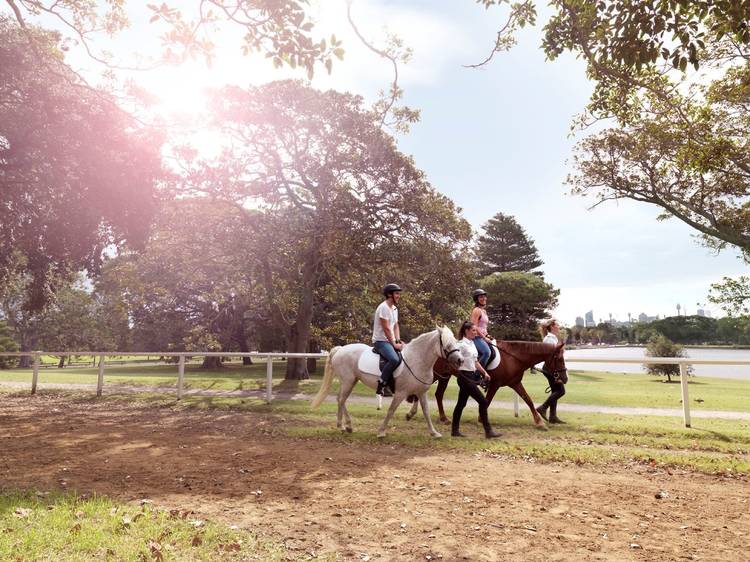 Where to go horse riding in Sydney
Hot to trot? From scenic country trails to pony parties, we've found a list of charming places to go horse riding in New South Wales. They offer beginners' lessons and easy one-hour guided rides, as well as stables to hire if you're already a paid-up member of the pony club. Stretch your legs on these 10 running routes around Sydney. Rather exercise indoors? Check out these undercover trampolining parks.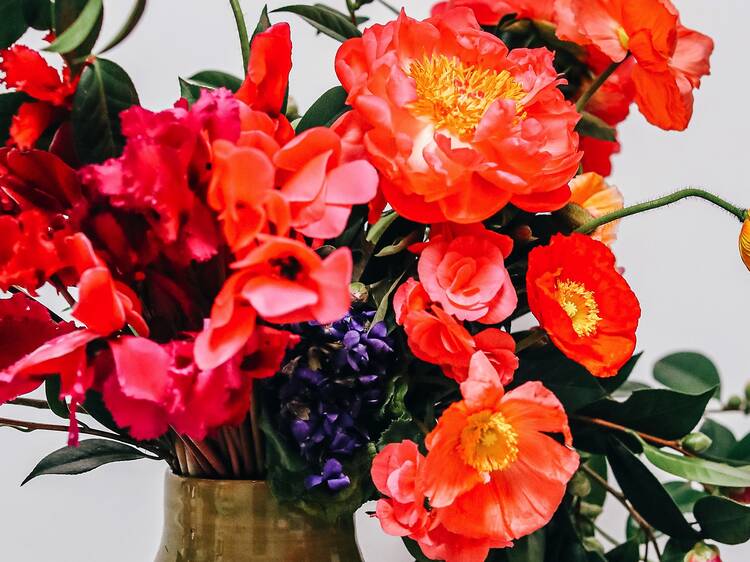 Floreat
Floristry was the perfect avenue for Jane Lampe to channel the soul of her family's country home in Narrabri into a fully-fledged business. Nearly ten years ago, when the former town-planner launched Floreat, it was an online side business based in her North Bondi garage. Since then, it has flourished into a vibrant expression of Lampe's country roots, with a broad online clientele and a workshop situated in the narrow streets of Darlinghurst. "I grew up on a farm where we grew crops, and we had a nice garden, so I guess that was my way of bringing my country life to the city," says Lampe. The "small-town in a big city" vibe and proximity to client events is what drew Lampe to Darlo. "It's a perfect location," she says. "It's so close to the city." Floreat's arrangements are elegant and modern, with roughly 95 per cent of the flowers originating from local growers. Lampe believes in using native flowers as much as she can, for their distinctive character, and it's part of her commitment to a more environmentally conscious business.  "At the moment I'm really loving the Daphne. It's got a beautiful scent," she says, but Floreat's popular arrangements vary with the seasons. The vibrant hues of the 'Bright and Gorgeous' arrangement ($100) reigns supreme on cold and wet days, while the whimsical pastels of the 'Rustic' arrangement ($100) is a widely-favoured summertime bouquet.  Where possible, Lampe tries to keep flowers looking "as natural as possible" in their original natural Sydney Horse Riding Centre
This horse riding centre is only a 45-minute drive away from Sydney's CBD, in the cosy suburb of Badgerys Creek. When Time Out saddled up, we trotted through 200 acres of beautiful riding trails across grassy plains, rolling hills and past dams filled with paddling ducks and swans. The team at Sydney Horse Riding are ready to instruct newbies and seasoned equestrians and will pair you with a suitable horse based on your level of experience. If you're wracked with nerves, request a sweet-tempered horse like chestnut gelding, Jaffa – he was truly a gentleman throughout the duration of our ride. Our group was escorted by instructor Margaret: a seasoned rider who made the experience very comfortable with warm chit-chat and tips on how to manage our horses. As riding novices, we learnt basic skills such as steering and controlling our horses, handling the reins and tackling uphill and downhill inclines safely. More experienced riders were also encouraged to hone their skills of trotting, cantering and controlling a horse with a stronger personality. We embarked on the one-hour trail ride available on weekends for $50 (8.30am-4pm). The centre also offers private and group lessons in dressage and show jumping for $55-$85 (daily, 10am-4pm), school holiday camps for $130-$350, and pony parties for up to 15 children for $350.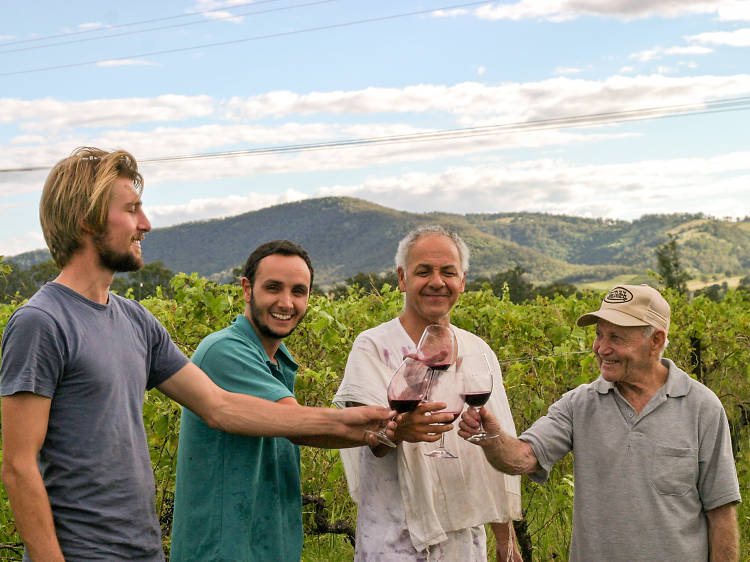 Harkham Wines
This small, family-owned Hunter Valley vineyard is renowned for its all-natural wine. Meet with owner and winemaker Richie Harkham for a free tasting and tour of his wine selection, bespoke chocolate liqueur and meade. They also offer accommodation at their Windarra Lodge and Harkham House so you can soak up the charming views of Brokenback Range for longer than just a day.