Where to go shopping in Milan
Milan is right up there with London and Paris when it comes to Europe's premier shopping destinations, but this Northern Italian powerhouse does things a little differently. The Milanese love to splash the cash on looking good, and the old adage of 'when in Rome, do as the Romans' can probably be replicated here; when in Milan, try to look as good as the Milanese. No easy task, but effort counts. Milan is a 'shop til you drop' sort of place, although you'll be expected to pick yourself up and shop a little more. It isn't all about the big names, visitors will find a thriving boutique and independent shopping world, and our guide to the best shopping in Milan will help uncover those spots. Much like its restaurant scene, shopping in Milan is a 'something for everyone' experience that ticks all the boxes.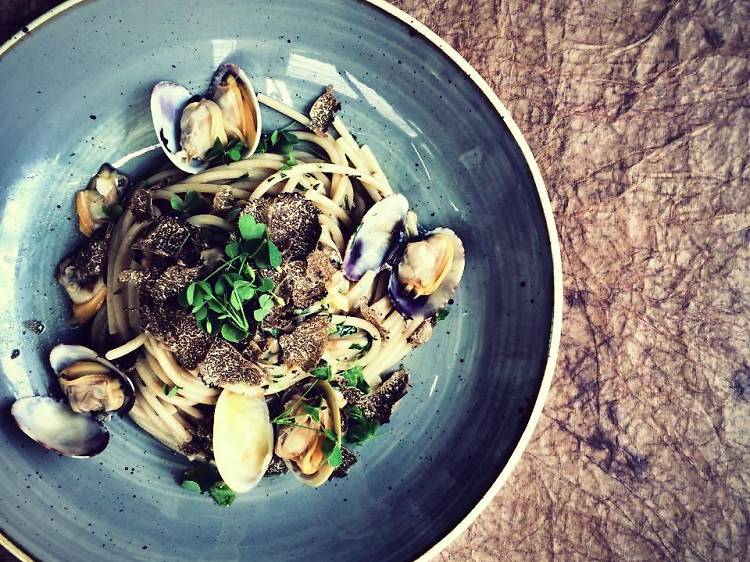 The 15 best restaurants in Milan
The Milanese look pretty darn good, so it stands to reason that they all happen to be eating pretty well, right? Right. Few cities do good food like this stylish spot in the north of Italy, and putting together a list of the best restaurants in Milan is one of the great joys of this job. Gastronomic greatness is found across the city, from neighbourhood trattorias to high-end Michelin magic. Eating a good meal is an integral part of the perfect day in Milan, every bit as important as the famous attractions and the world-beating shopping. The city kitchens are Milan's great equalizer, where the celebrity chefs rub shoulders with homely history, and the results are delicious.