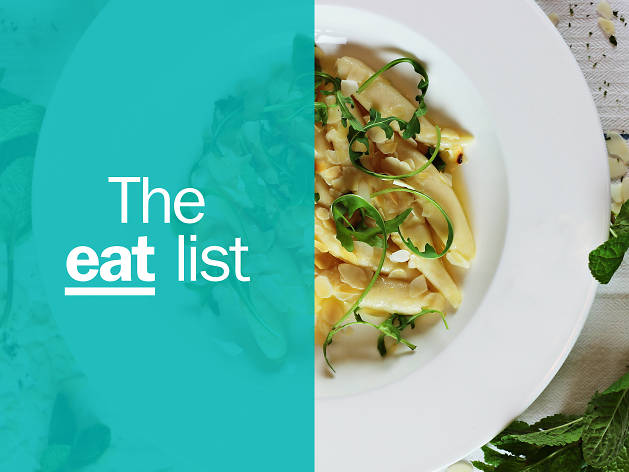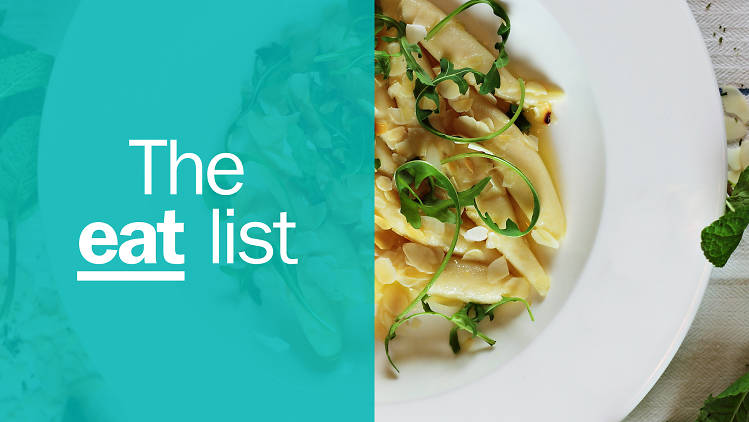 The 15 best restaurants in Milan
Not all the best restaurants in Milan are found in the centre of the city: here is where you should venture out to.
It would be easy to write a best restaurants in Milan list and just stick to the Michelin-starred big guns. Celebrity chefs like Carlo Cracco and Claudio Sadler undoubtedly dominate conversations about the city's culinary scene but, in sticking to fine dining, you'd miss the point that Milan is trying to make. The Italian metropolis is full of so much variety: from neighbourhood pizza joints to traditional trattorias devoted to regional cooking and loved by local eaters and the flourishing of the Asian food scene, there is so much on offer if you just look past the obvious choices.
That, of course, often means making a trek: it is no secret that finding something spectacular in the tourist-laden centre of Milan is no small feat – so you're going to have to pay attention to the edges. Il Luogo di Aimo e Nadia in Bande Nere, with two Michelin stars, and Mao Hunan in Loreto, which at-first-glance appears to be a gelateria, for example, are worthy of day trips outside your tourist comfort zone. There is, clearly, a lesson to be learned in Milan: don't be afraid to go the extra mile for a really good meal.
Best restaurants in Milan
With its all-white interiors and fisherman-basket lampshades, seafood sandwich shop Pescaria is crammed with fashionable locals who are willing to brave the long lines for a bite of the restaurant's transcendent sandwiches, which combine the freshest seafood with an array of unexpected ingredients, like pesto, fried turnip greens and crunchy artichokes. Go for the signature octopus sandwich – the lightly fried octopus is the right balance of crispy and juicy and pairs beautifully with a rich ricotta cheese.
This old fashioned trattoria in Porta Romana serves Calabrian dishes to a perennially packed dining room full of locals. The kitchen specialises in southern home cooking, like the restaurant's signature dish, spaghettoni alla tamarro, fresh pasta with tomato sauce and n'duja sausage, a spicy spreadable sausage paste made of pig shoulder and belly, as well as organ meat. If you're vegetarian, order the parmigiana di melanzane, the Italian precursor to the popular Italian-American dish eggplant Parmesan – it's a gooey reminder that the original is almost always better.
Langosteria offers perhaps the city's best fish and crustaceans in an upscale dining environment. But don't expect stuffy formality here: the charming sea-inspired decorations give Langosteria a warmth not often found in high-end seafood restaurants. Try the Catalan-style main courses, out of which the Catalan-style king crab gets top marks. If you prefer your seafood raw, take your pick from the impressive oyster collection or order one of the raw-fish platters featuring delicacies like red shrimp fished from the deep Mediterranean waters off Sicily.
The best contemporary takes on traditional Milanese cuisine can be found at Ratanà, a restaurant in Isola owned by the imaginative chef Cesare Battisti. His version of the classic risotto alla Milanese con ossobuco (saffron risotto with braised veal shank) is silky smooth and vivid in both colour and flavour. Battisti's decision to use Lodigiano cheese, which is sweeter than Parmesean, gives the traditionally creamy dish an even richer taste.
Erba Brusca is a rural retreat whose short and sweet menu features ingredients from the adjoining garden, tuning diners in with the land. This informal spot is particularly popular on weekends, when the Milanese escape to the countryside and the mountains that ring the city. Although the menu changes regularly, a reliably delicious mainstay is the pasta with clams, truffles and wild sorrel (erba brusca). Pair it with a natural wine from the expertly curated list.
One of the most popular chefs in town, Diego Rossi has set out to honour offal, creating unfussy renditions of tripe, kidneys, liver, heart, lung and sweetbreads; the menu changes daily depending on what's at the market. The chef also caters to less-adventurous diners and vegetarians with more standard dishes. In addition to the bold interiors and flavours, what makes Trippa so special is the warm atmosphere, which is cultivated by Rossi's business partner and front-of-the-house expert Pietro Caroli.
Photograph: Courtesy TripAdvisor/28 Posti
Leading the pack with an inventive, contemporary spin on Italian cuisine, 28 Posti – named so for the 28 seats in the Navigli-side restaurant – serves dishes inspired by chef Marco Ambrosino's roots in Procida, an island just off the coast of Naples. Also influenced by his time at Copenhagen-based NOMA, Ambrosino wades into culinary waters less tested in Milan: the constantly changing menu includes dishes like burnt onion with fermented wild strawberries, rigatoni tossed in miso and savoury desserts flavoured with bee pollen, coal and bottarga.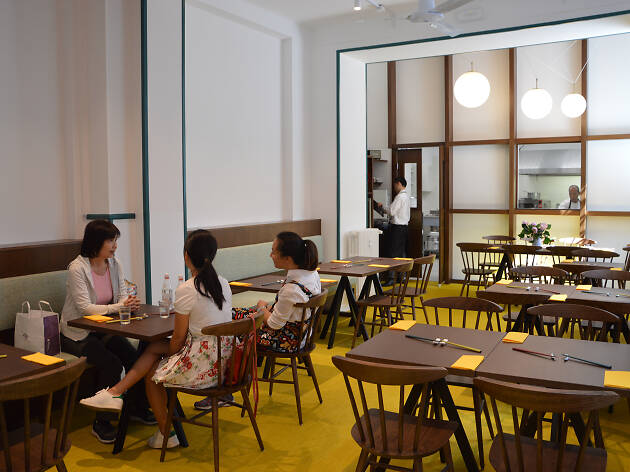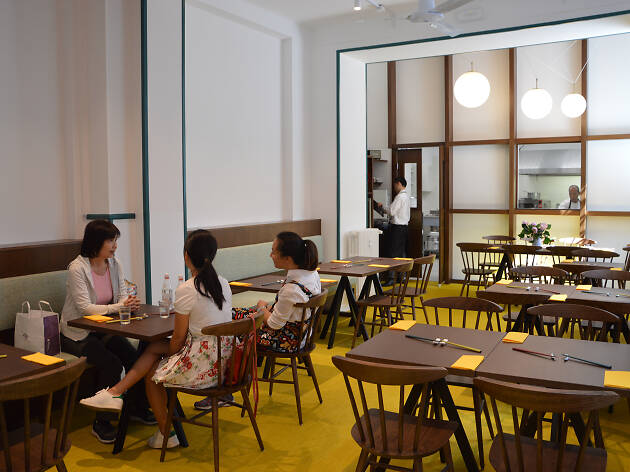 Photograph: Courtesy Gastronomia Yamamoto
Who would have thought that the best place to indulge in authentic Japanese home cooking would be in the centre of Milan? From the lunch-time takeaway counter selling pre-made bento boxes (sans sushi) to the full-service restaurant in the back, the Japanese staple just behind the Duomo covers all the bases. We recommend the richly flavoured curry, pillow-soft unagi eel donburi or any of the excellent side dishes, the stewed Hijiki and miso eggplant in particular. Yamamoto also wins points for the perfectly furnished interiors, which take a contemporary spin on the classic Japanese canteen style.
Photograph: Courtesy TripAdvisor/Kevelo37
Piz might only offer three menu items, but you certainly won't leave feeling as if you've missed out. Choose between the Margherita (San Marzano tomatoes, fresh fior di latte mozzarella, olive oil, basil) the Delicata Bianca (fior di latte, poppy seeds, chives) and the Marinara (San Marzano, crushed garlic, basil) and be amazed. Each option is deceptively simple but exceptionally well-prepared using only the highest quality ingredients. They don't take reservations but try not to be put off by the wait: servers have been known to hand out complimentary samples and flutes of Prosecco to the hordes of hungry diners that amass outside.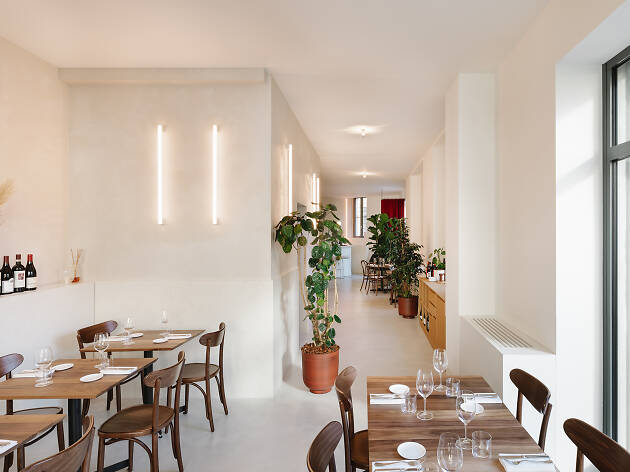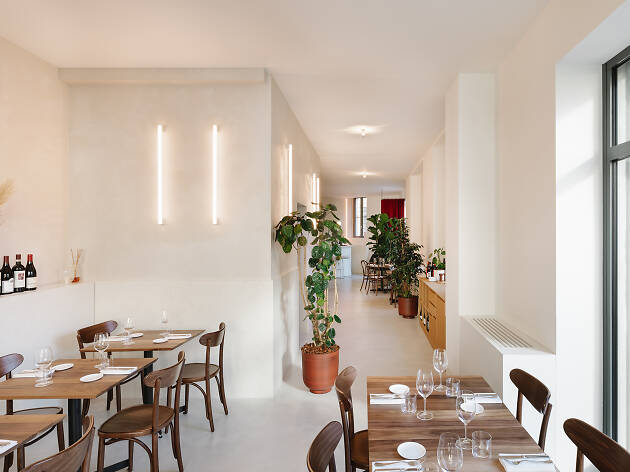 Photograph: Curtesy Nebbia
This relative newcomer in the canal-side Navigli district is already making waves. Serving seasonal spins loosely inspired by traditional Lombardian fare (the Northern Italian region in which Milan lies), expect rich flavours and unexpected flourishes. Though the short menu changes with the season, recent options have included duck liver brioche with caramelised onions, roasted pumpkin with goat cheese and sesame, and octopus with pork cheek and foraged greens. The well-researched wine list, which spans a tight edit of small producers and natural wines, also deserves a mention.
Photograph: Courtesy TripAdvisor/Cooldog99
Masquerading as a gelato shop in the northern neighbourhood of Loreto, Mao's menu of searingly hot authentic Hunan cuisine is not to be missed. Packed nightly with expats and die-hard devotees (reservations are essential), the owners even recently opened a second location, Maoji, which serves street food. But, at the original spot, the many-page-long menu includes classics like stewed pork belly, pig's feet with Sichuan chilis, fried spicy squid and multiple vegetarian-friendly options.
Photograph: Courtesy TripAdvisor/luciact90
This old guard restaurant marries the simplicity of rustic Tuscan and Ligurian cuisine with the drama of classic Milanese interior design (the dining room was designed by the infamous architect Renzo Mongiardino). The extensive menu skews towards seafood, serving dishes like paccheri with swordfish and eggplant, a large selection of raw carpaccio and tartare, plus market fresh fish, which arrives at the table whole to be served with theatrical flair.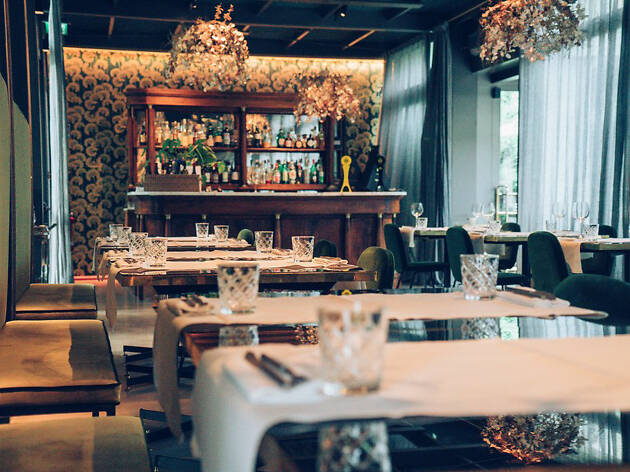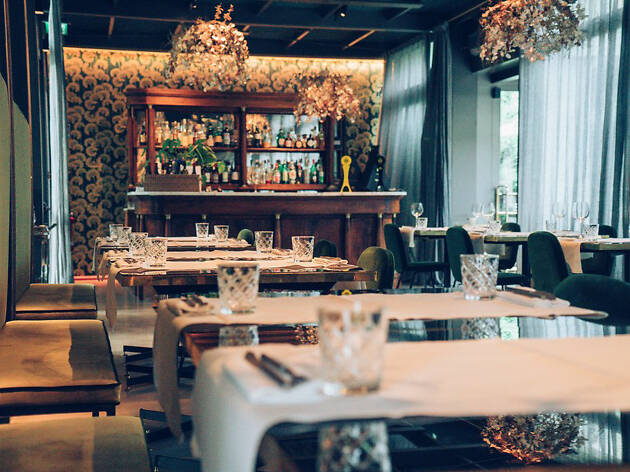 Photograph: Courtesy TripAdvisor/Borgo Nuovo Hotel and Restaurant
13. Borgo Nuovo Hotel and Restaurant
Nestled on the southern periphery of Milan in a former hamlet housing a 12th-century abbey, Borgo Nuovo Chiaravalle is an escape within city limits. The glass-walled dining room looks out over a canal and the adjacent abbey's ornate spire but, inside, the chefs really work magic. A market-fresh menu covers offerings like roasted guinea fowl with truffle, pumpkin gnocchi with smoked ricotta and slow-cooked beef cheek with polenta. Though the restaurant is still technically in Milan, a car or taxi is essential to reach this out-of-the-way gem.
Photograph: Courtesy TripAdvisor/Sofi B.
A quiet side street just off Corso San Gottardo hosts this lost-in-time trattoria. A small menu that is handwritten and xeroxed each day offers Milanese comfort food at its finest. Cotoletta alla Milanese (a thin, breaded veal cutlet), ossobuco and traditional saffron risotto are usually on offer for lunch and dinner. In the summer, a vine-ringed patio is scattered with tables and, on Saturday nights, a saxophone player often pops in for a song or two.
Photograph: Courtesy TripAdvisor/Il Luogo di Aimo e Nadia
15. Il Luogo di Aimo e Nadia
Set in the slightly out-of-the-way neighbourhood of Bande Nere, owners Aimo and Nadia Moroni have been operating Il Luogo since 1962. In the past 50-plus years, they have amassed multiple locations and two Michelin stars. Now, in the hands of daughter Stefania Moroni and head chefs Alessandro Negrini and Fabio Pisani, the restaurant continues its legacy of brilliantly inventive fare. Choose from one of three tasting menus or order à la carte from a menu that includes dishes like semolina ravioli with codfish, risotto with zucchini flowers, purple shrimp and burrata and squid from the Adriatic in ink sauce.
Ready to explore the city's cultural side?
Tourism is booming, the already efficient subway system is expanding at lightning speed, starchitects are clamoring to design the next beautiful building to grace the city's growing skyline and there is a growing sense of Milan being a "place to be" and a destination renowned for more than out-of-this-world pizza and shopping than ever before.
Best selling Time Out Offers