Heads up! We're working hard to be accurate – but these are unusual times, so please always check before heading out.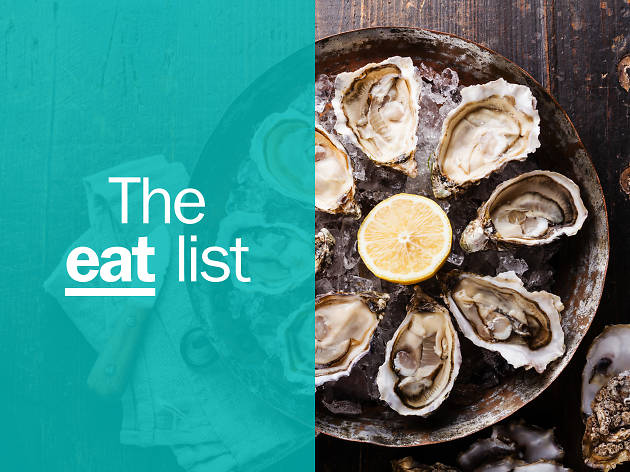 The 9 best Reykjavik restaurants
Dreamy seafood is served alongside jaw-dropping views in the Icelandic capital: these are the best Reykjavik restaurants
Reykjavik is hot right now, and Reykjavik restaurants are even hotter. (Okay, it's freezing, but you get the gist.) Consider the Icelanding city a foodie heaven, especially if you're into fish and meat. Try the likes of whale, horse and puffin if you're brave—and if you're not there's also a burgeoning vegan scene. The city's reputation for Nordic cool is well-earned, and you'll see chic-looking types dressed in black drinking beers on every street here, or down at the Reykjavik Street Food Market which is open every Saturday on Fógetagarður Square—a must-visit if you're looking for top things to do in town. Food doesn't come cheap in the notoriously pricey city, especially when you're chowing down on fresh seafood and food direct from the farm, but you always can expect perfectly fresh produce in this down-to-earth yet super-trendy city.
Best Reykjavik restaurants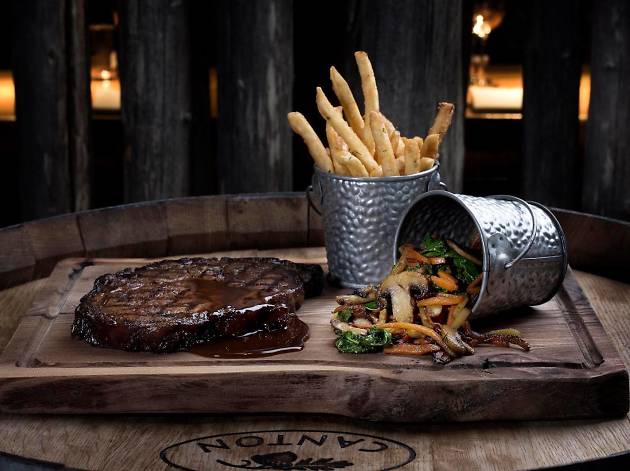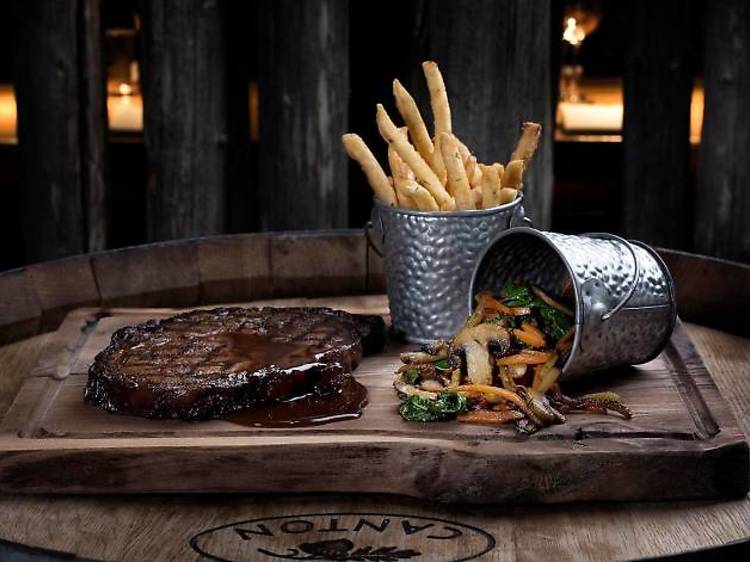 Photograph: Courtesy Grillmarkaðurinn
Why go? You'll feel like you're eating a steak in the garden of Eden.
Grillmarkaðurinn means grill market in English, and that's exactly what you'll get here. This restaurant is decorated with moss and trees and sources local farm produce before grilling and smoking it to perfection. Vegans look away now: you can order whale, horse, reindeer and puffin here, although you can also play it safe and stick with a classic beef steak. And make sure you have a delicious gin cocktail, too. The Kardashians ate here on a trip to Reykjavik, and if it's good enough for them…
Price range: High-end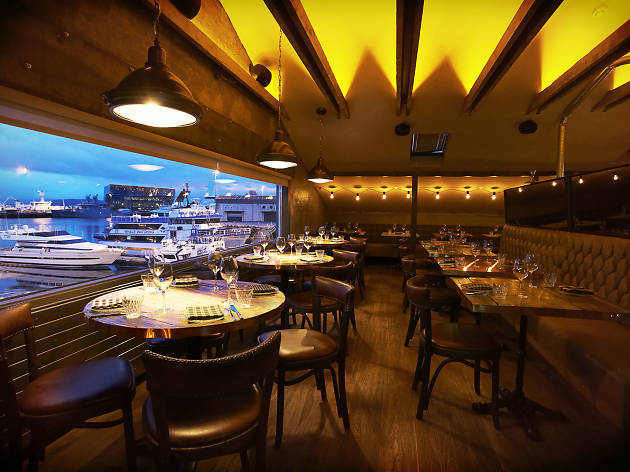 Photograph: Courtesy Kopar
Why go? You'll be seeing stars after trying the fish here.

It wouldn't be a legitimate trip to Iceland without at least trying to see the Northern Lights. Load up on a nine (yes, really) course dinner at Kopar in Reykjavik's Old Harbour. Best are the fish-based dishes like cod tongue, scallops with ceviche and monkfish with pesto and bacon. You'll then head out on a boat to try and spot the elusive Aurora Borealis with a skipper - and will hopefully return after two and half hours victorious.
Price range: High-end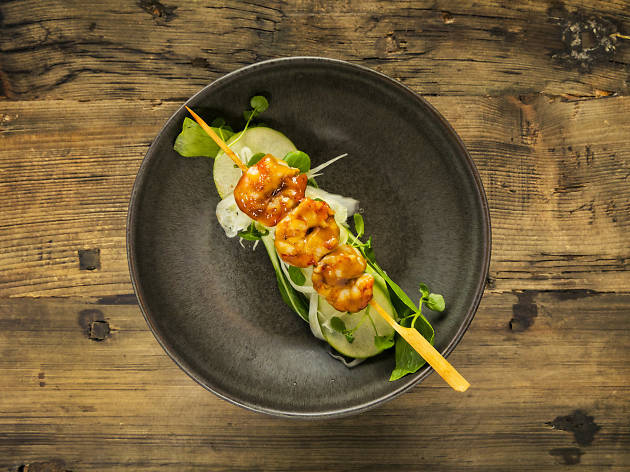 Photograph: Courtesy SIGURJON RAGNAR
Why go? It's cosy, homely and totally un-touristy – with the best brunch in town.
You'll have to go off the beaten just track a little for this local gem, which is in Garðabær, a countryside area just outside the city. And that means it's that rarity in Reykjavik – affordable. Check the duck leg and the lobster bisque, as well as the chicken sesame noodles, pancakes and mimosas for brunch.
Price range: Mid-range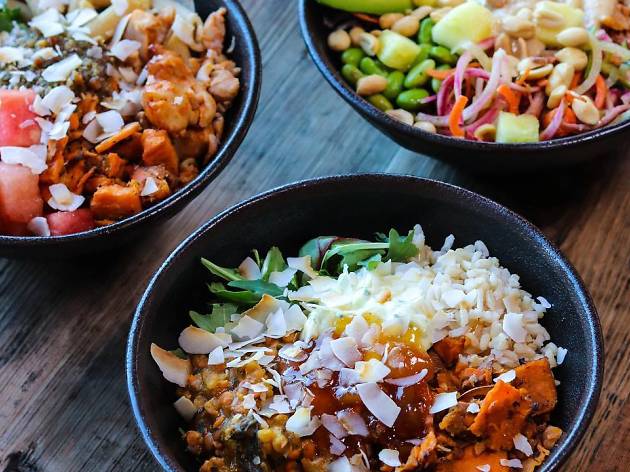 Photograph: Courtesy Gló
Why go? For healthy, organic food with decent vegan options in an airy upstairs restaurant.
You might have noticed that there's a lot of whale and reindeer on the menu in this city - if that's not your bag, Gló is for you. It's not exclusively vegan and veggie, but is all organic, fresh stuff, in a cafeteria-style setup. (Except we doubt you ate this healthily at school!) Try the rainbow Asian salads, falafel and flatbreads, as well as the Mexican wrap and mix-and-match salads. There are four branches across the city.
Price range: Budget

Photograph: Courtesy Bergsson RE
Why go? For the freshest of fish – and the waterside view.
The views over the harbour from this wharf restaurant are so magnificent that you could be paying a million Icelandic Krona to dine here – but in reality, this place comes in a little more on budget. Try the cod with Béarnaise sauce as well as the homemade bread and ask the waiter to help you with the menu – written on a chalkboard in Icelandic. Like roulette, with delicious fish.
Price: Mid-range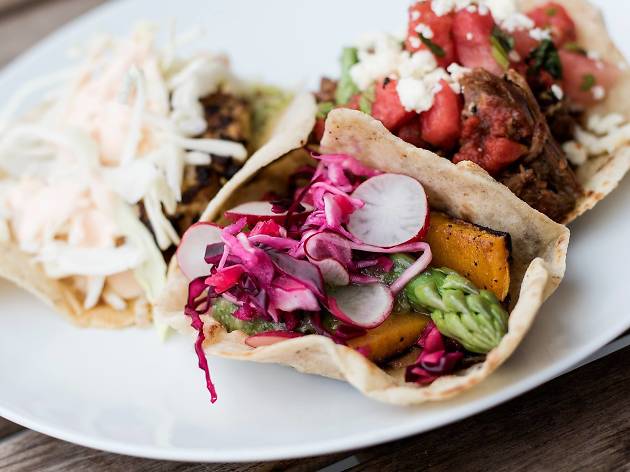 Photograph: Courtesy Coocoo's Nest
Why go? For the tacos on a Tuesday.
Vegan and family-run, this is another food spot with great vegan options. The restaurant is located in an old fishing shed, but it's not as fishy as it sounds. It's lovely and light inside. You'll find all sorts on the menu, from sourdough pizzas to big leafy salads, and then there's Taco Tuesdays. You might be in Iceland, but you can't miss out on the mouthwatering fish ones here – and prices are reasonable, too.
Price: Mid-range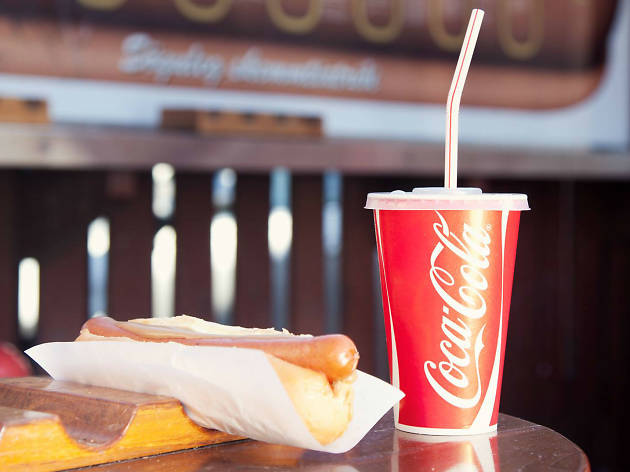 Photograph: Courtesy Bæjarins Beztu Pylsur
Why go? It's a cult classic, world-famous hot dog stand that's been running since 1937 (Bill Clinton has eaten there).
Situated in central Reykjavik near to the harbour, this is the perfect hidden gem if you want a delicious dinner without a hefty price tag. Ask for a loaded lamb or beef hot dog with 'the works', which includes fried onion, raw onion, ketchup, and remolaði, a mayonnaise and mustard relish. Make sure to get a beer on the side. There's nowhere to sit here, but you won't care when you taste how good these bad boys are.
Price range: Budget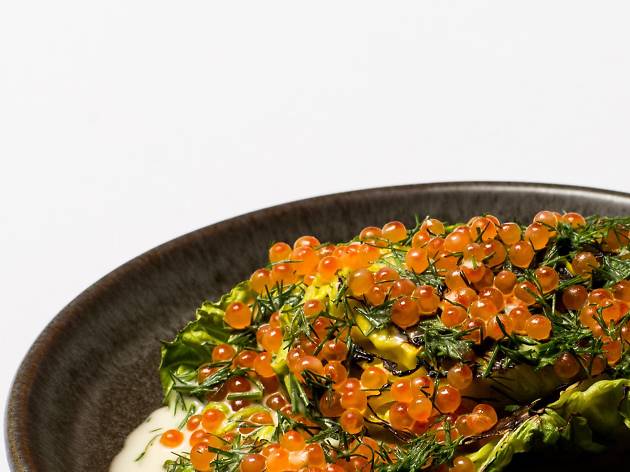 Photograph: Courtesy Lilja Jons
Why go? For a blowout meal with incredible views of Iceland's jaw-dropping natural wonders.
New Nordic cuisine isn't done any better than at Dill a Michelin-starred restaurant, serving up seasonal ingredients and classics like meatballs, fish stew and goat's cheese, as well as truly Icelandic dishes like reindeer tartar. It's known as the best restaurant in Reykjavik for a reason.
Price: Blow out
Photograph: Courtesy Hverfisgata 12
Why go? For the best pizza you'll get in Reykjavik.
This small, family-run restaurant is a secret among locals. (It has no sign outside!) It serves up some of the most delicious Italian food you'll find in the city as the chef comes from Naples. Go for a pizza and try toppings like roasted kale and lamb or spicy sausage with pickled chilli. There's also a decent range of craft beers on tap.
Price: Mid-range
Discover Time Out Market: the best of the city under one roof
Ready to explore the city?
There's no shortage of fun things to do, from trying out unusual national dishes such as puffin and boiled sheep's heads at some of the city's traditional restaurants to chilling out in a relaxing natural spring hotel or gaping at the natural wonders just a short drive from the vibrant city. Find all the very best things to do in Reykjavik with our can't-miss guide.