The 20 best restaurants in Richmond
From beloved local joints to hot new eateries, all the best restaurants in Richmond will delight your taste buds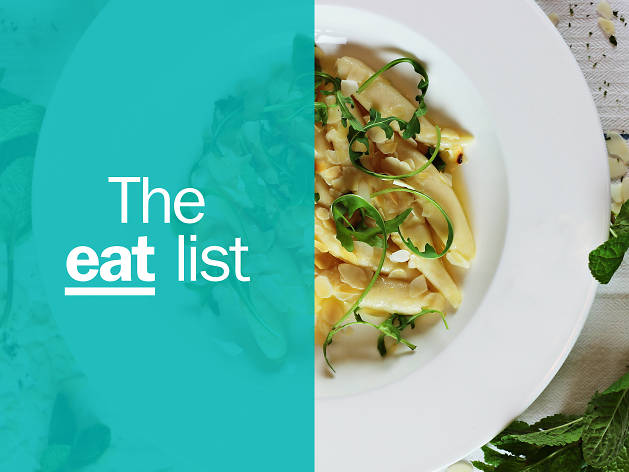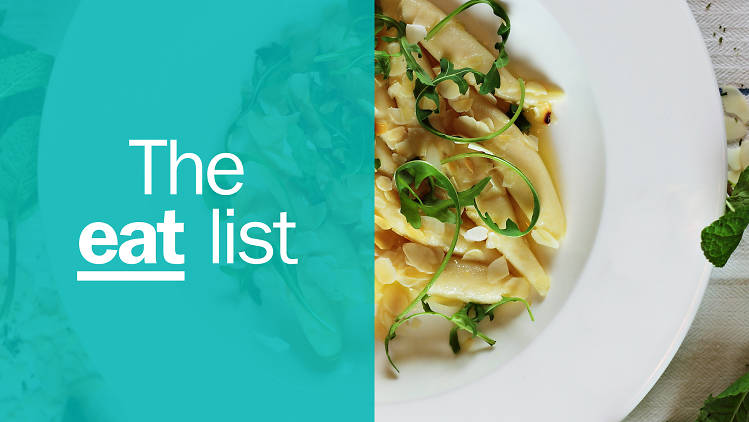 Like a Southern belle with neck tattoos and blue hair, Richmond, Virginia combines historic charm with a healthy dose of grit—and its food scene is no different. Don't be surprised to find trailer park classics on fine dining menus or unassuming suburban spots serving stellar fare. The city is all about the element of surprise, and that's never more apparent than when you're dining at the best restaurants in Richmond and tackling the very best things to do while in town (spoiler alert: a lot of them involve eating). From buzzworthy new places to beloved local joints that will never go out of style, these eateries will revamp the way you actually think about food.
Best restaurants in Richmond
1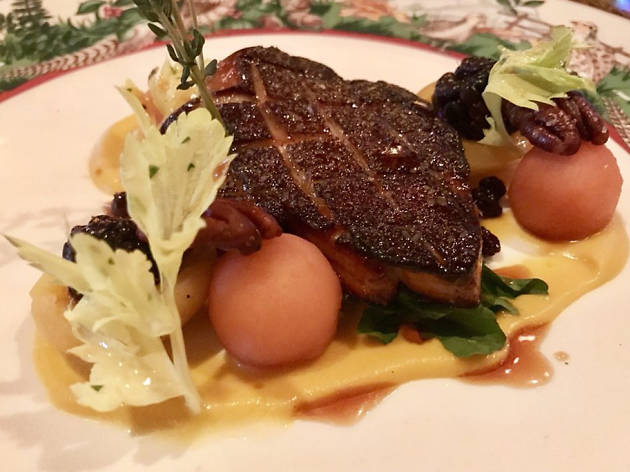 Photograph: Courtesy Yelp/Sara M.
What is it: This award-winning restaurant is a little bit French and a lot of fun. Tucked away in the ramshackle Oregon Hill neighborhood, L'Opossum feels like your wacky great aunt's dining room—complete with weird flea market art, taxidermied critters and a phallic stained glass window.
Why go: Even though L'Opossum looks like a fun house, chef David Shannon's culinary chops have placed it among the most respected restaurants in the region. Menu items like the vegan orgy on Texas beach and the swank bank may sound like a joke, but they're executed with such skill that you'll wonder why all fine dining isn't this flamboyantly fabulous.
Price: Pricey
2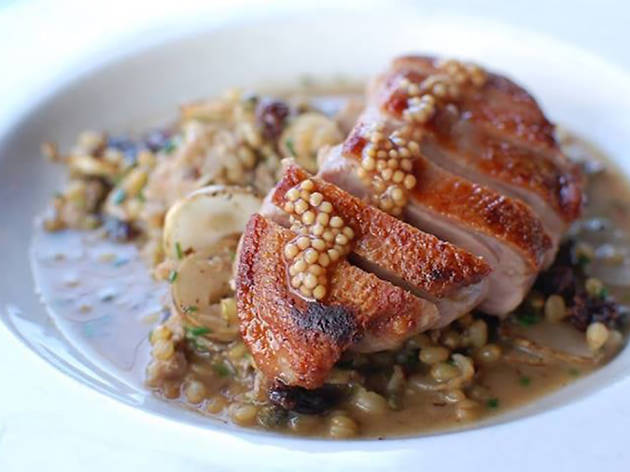 Photograph: Courtesy Yelp/John M.
What is it: Set in a turn-of-the-century building in Richmond's oldest neighborhood, the Roosevelt offers a fresh take on Southern classics. James Beard-nominated chef Lee Gregory cranks out creative dishes like soft-shell crabs with ramp-tzatziki sauce and roasted beets with burrata cheese and watermelon. If you want a solid taste of what's in season, go for the veggie plate topped with a fried egg.
Why go: Besides its perfectly timeworn setting and stellar menu, the Roosevelt has a notable bar program that specializes in Virginia wines and local craft beers. Just know that you'll have to fight for a seat at the petite bar—this place fills up fast.
Price: Pricey
3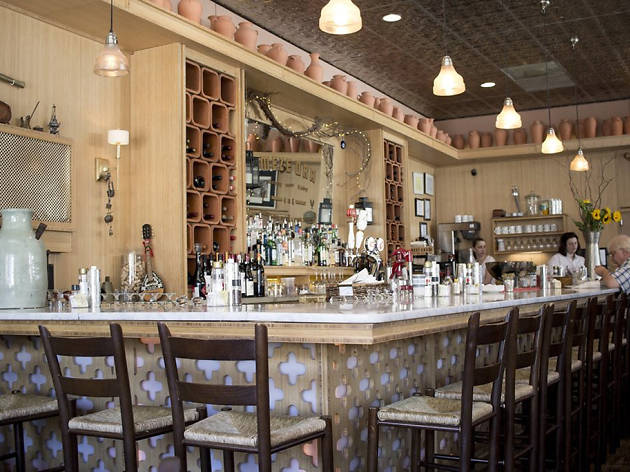 Photograph: Courtesy Yelp/Dani P.
What is it: This family-run Greek restaurant is in a quiet neighborhood on the edge of town. It's bright, boisterous and welcoming, featuring community tables and a comfortable bar that invites lingering over a bottle of Greek wine.
Why go: You'll earn jealous stares by ordering the saganaki (flaming Kefalograviera cheese) from the meze menu, or go for a Greek comfort food favorite like moussaka or hilopites. In a hurry? Head across the street to Stella's Grocery for a to-go Greek salad topped with massive blocks of creamy feta.
Price: Pricey
4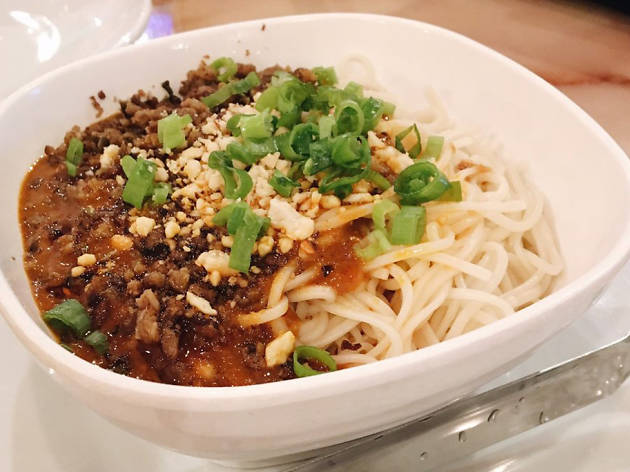 Photograph: Courtesy Yelp/Kamille P.
What is it: Award-winning chef Peter Chang introduced Richmond to authentic Szechuan cuisine in 2012, and he's since spread out across the state and into Maryland with a handful of outposts. His Scott's Addition spot has a hipper vibe than his original Short Pump (read: strip mall) location, but both are popular among his devotees.
Why go: Don't expect to find Americanized Chinese takeout here. Make like a local and order half the menu, then eat it family-style with your tablemates.
Price: Average
5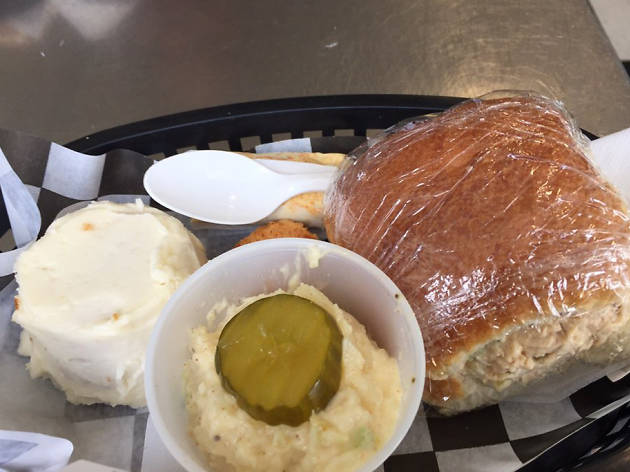 Photograph: Courtesy Yelp/Michelle K.
What is it: For almost a century, Sally Bell's has been known for its boxed lunches neatly tied up with a string. These compact little containers of goodness include a sandwich, side, cupcake, deviled egg and homemade cheese water.
Why go: How does a place that deals in egg salad and pimento cheese get the attention of the James Beard Foundation? By being designated an American Classic, an honor Sally Bell received back in 2015.
Price: Bargain
6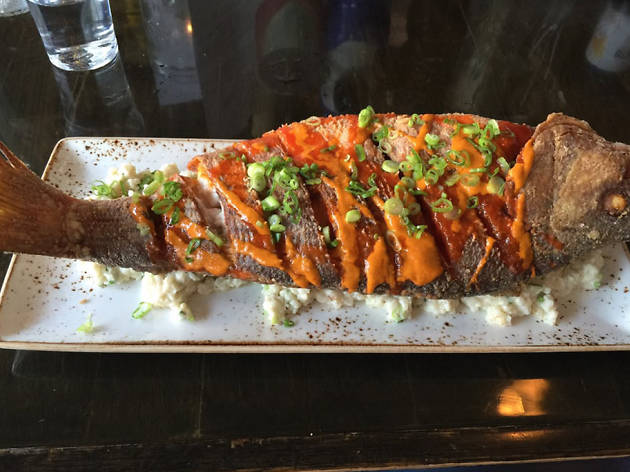 Photograph: Courtesy Yelp/Chad S.
What is it: There are technically two sides to this Jackson Ward spot. There's the market, where you can grab a nitro iced coffee and hot chicken biscuit in the morning and crack open a bottle of wine on the patio during happy hour. And then there's the restaurant, which is a little more upscale but still approachable, with a global (mostly central American) take on Southern fare.
Why go: Sain's main restaurant boasts an intimate feel, making it ideal for romantic dates and quiet conversations. Very important information: Sunday is fried chicken night.
Price: Average to pricey
7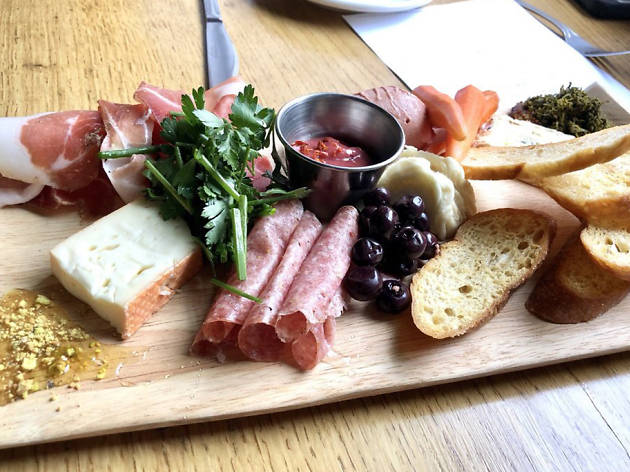 Photograph: Courtesy Yelp/Sara M.
What is it: A German-influenced restaurant led by Brittanny Anderson, one of Richmond's top female chefs, Metzger is known for its hearty, rustic menu spotlighting farm-fresh local ingredients. (Anderson's Alpine restaurant Brenner Pass is also worth a mention.)
Why go: Meat lovers will feel right at home with options like beer-brined pork chops, schweinshaxe (crispy pork shank) and lamb loin. Lighter options include a bright spring onion dip with trout roe and ramp pappardelle.
Price: Pricey
8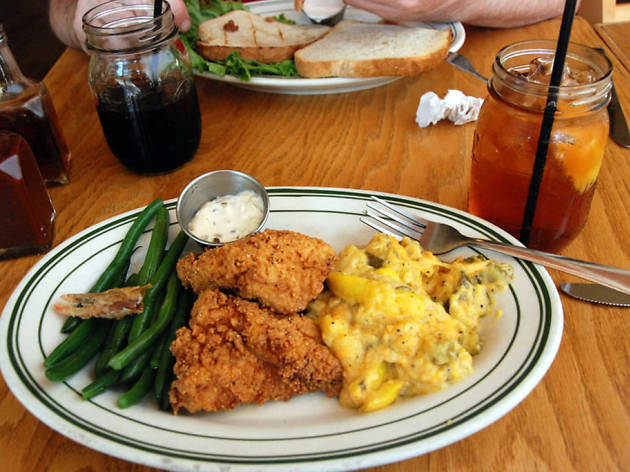 Photograph: Courtesy Yelp/Lauren N.
What is it: One of the first restaurants to put Richmond's dining scene on the map in the early 2000s, Comfort specializes in straightforward Southern classics like fried catfish, meatloaf and pork chops. The whiskey selection is one of the best in town and the cocktail list is on-point.
Why go: Comfort's big-hearted crew made headlines earlier this year following the announcement that 100 percent of the restaurant's net profits would be donated to FeedMore, an organization focused on fighting hunger. Do you really need another reason to dine here?
Price: Average to pricey
9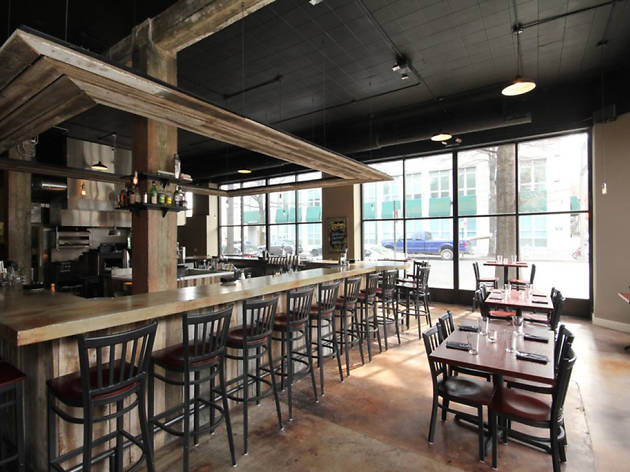 Photograph: Courtesy Yelp/Rappahannock
What is it: This bustling seafood restaurant smells of wood smoke and ocean brine. Don't leave without trying some oysters—that's what the place is known for. Well, that and inspired seafood dishes like monkfish with pickled cherries and fish caramel.
Why go: Richmond may be located in the middle of the state but the Chesapeake Bay and its tributaries bring excellent oysters and seafood closer than you might imagine. After reviving their grandfather's oyster company in 2001, the owners of Rappahannock played a big role in saving Chesapeake oysters from extinction.
Price: Pricey
10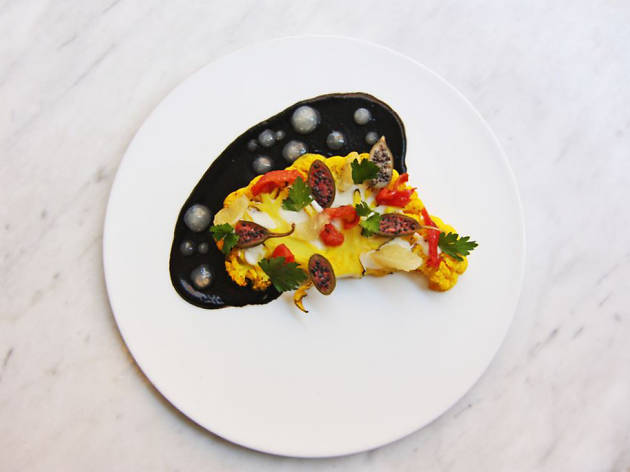 Photograph: Courtesy Yelp/Maple & Pine
What is it: The art-filled, pink-hued Quirk Hotel is a stunning showpiece in downtown Richmond, and Maple & Pine allows you to dine smack dab in the middle of the hotel's lofty lobby. The food is creative and beautifully plated, and the cocktails are top-notch.
Why go: Diners become part of the spectacle at Quirk, so don't show up looking too scruffy. The food is good but it's almost secondary to the visual treat of dining in this space.
Price: Pricey
11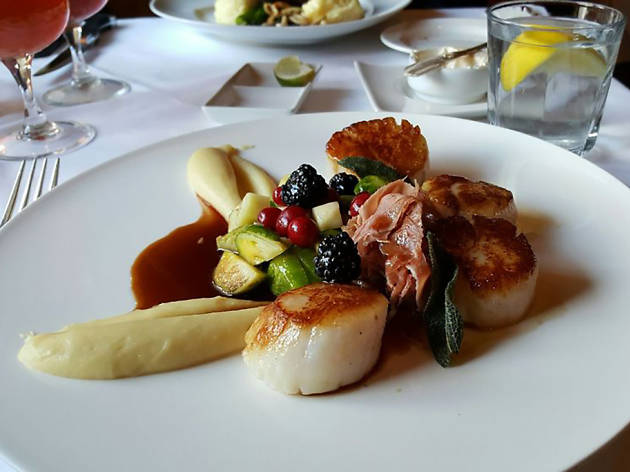 Photograph: Courtesy Yelp/Iris M.
What is it: Another hotel restaurant, Lemaire is in the lavish Jefferson Hotel, known for keeping alligators in its fountains back in the early 1900s. The gators are gone but the opulent bar and dining room still remain. The menu, however, is decidedly modern and even a bit adventurous at times.
Why go: This is Richmond fine dining at its finest, but there's a secret for enjoying it on a budget: stop by between 4-7pm for $5 specialty cocktails and three-for-$20 appetizers.
Price: Blowout
12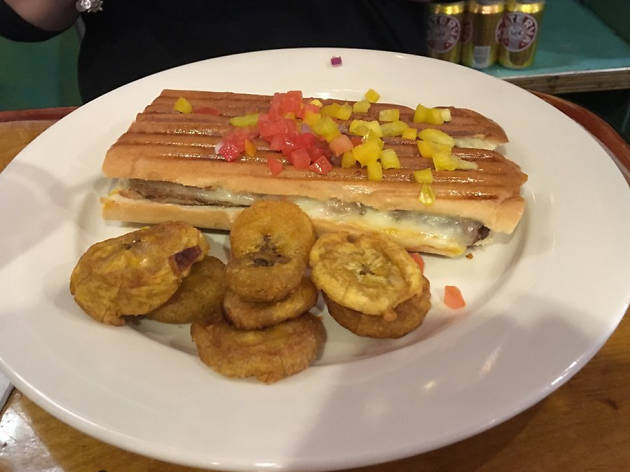 Photograph: Courtesy Yelp/Bleu W.
What is it: This colorful, homey restaurant and bodega is a neighborhood favorite in the picturesque Fan neighborhood. It's always crowded and noisy but worth the wait for its extensive selection of classic Cuban dishes.
Why go: Whatever you order, be sure to wrap up you meal with a sweet café con leche, then grab a Kuba Kuba mug to take home as a souvenir.
Price: Average
13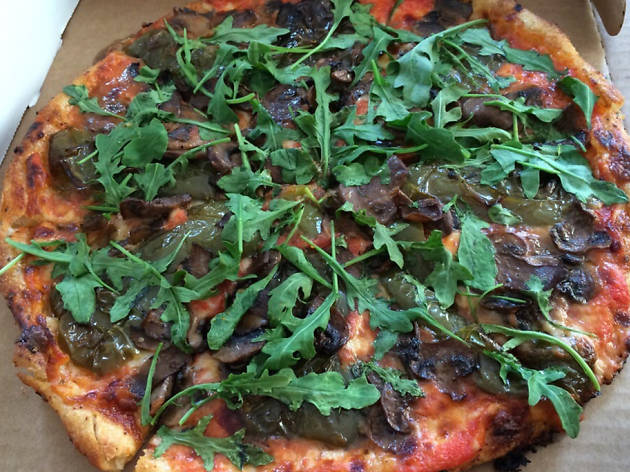 Photograph: Courtesy Yelp/Thuy V.
What is it: A pocket-sized take-out pizza joint with an adorably thrown together style that makes you feel right at home.
Why go: You can't sit-in at 8 ½, but you can get the pizza of your dreams. Pick a sauce (red or white, just like they do in Italy), choose your toppings, then beeline for the closest park or head home to dine. If you're not feeling pizza, but you're with a bunch of buds who do, rest assured that 8 ½ also serve pasta, salads and hero subs.
Price: Bargain
14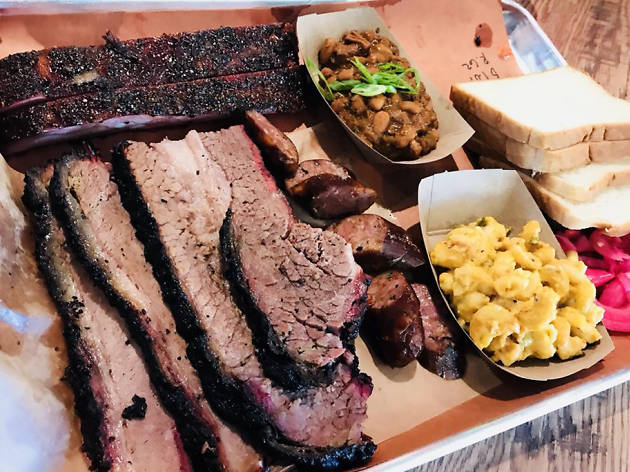 Photograph: Courtesy Yelp/An D.
What is it: ZZQ started out as an insanely popular pop-up at a local brewery and now it's got a sprawling space all its own. Stop in for a heaping tray of Texas-style barbecue (or smoked seitan if you're not a carnivore). Wash it all down with a bottle of Lone Star beer or a glass of house-made agua fresca.
Why go: The owner and self-taught pitmaster also happens to be a trained architect, which means that the restaurant was custom-built as a beautiful temple to 'que. On a nice day, head out to the gravel patio and enjoy your carnage at a picnic table.
Price: Bargain
15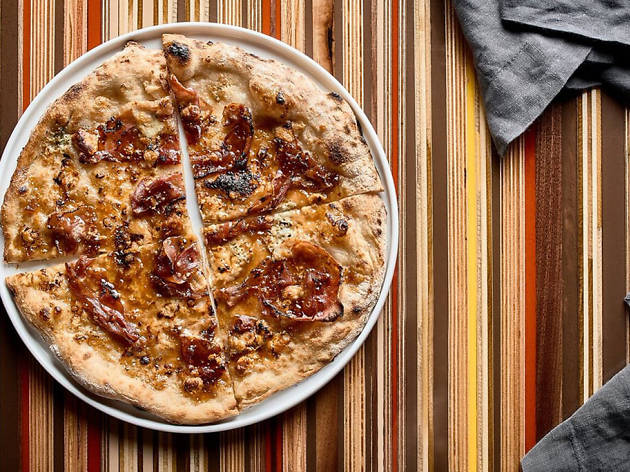 Photograph: Courtesy Yelp/Nota Bene
What is it: Dark and intimate with a cozy dining room, this little Italian place feels like a hidden gem in Shockoe Bottom. The wood-fired pizzas are outstanding, but don't sleep on the antipasti and pasta selection.
Why go: Nota Bene's creative specials are just about always worth trying and their carefully curated wine list focuses on natural and biodynamic wines. Go on Tuesdays for date night, which includes a starter, two entrées, dessert and a bottle of wine for $50.
Price: Average
16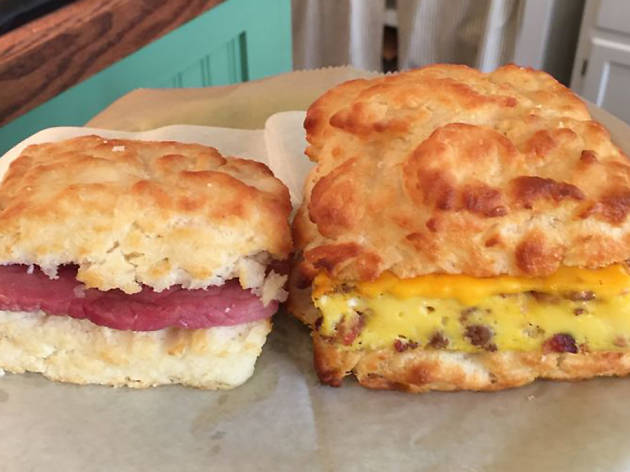 Photograph: Courtesy Yelp/Paul H.
What is it: As the saying goes: the early bird catches the biscuit. Or someting to that effect. Don't miss out on yours!
Why go: There has to be a reason why locals line up to get their morning biscuits here. See what all the fuss is about with a visit to this delightful and colourful bakery. There are both savory and sweet options (think: homemade pop tarts), plus locally roasted coffee from Blanchard's and chocolate banana donuts.
Price: Budget
17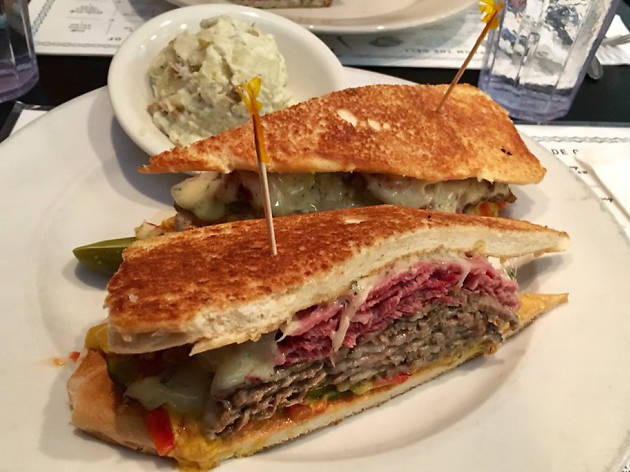 Photograph: Courtesy Yelp/Tony A.
What is it: This funky Jewish deli draws the brunch crowd with playful dishes like the Benny Goodman, a Benedict composed of potato latkes and smoked salmon, and a take on the bloody Mary made with beet-infused vodka and an everything bagel rim. Lunch and dinner are solid, too.
Why go: The atmosphere is lively and occasionally chaotic but the compact booths boast an intimate feel. Pull up a seat at the bar for a quick Jewbano sandwich or a satisfying bowl of matzo ball soup.
Price: Average
18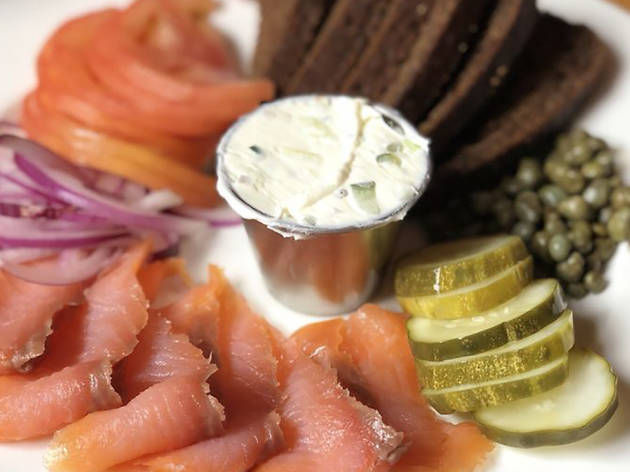 Photograph: Courtesy Yelp/Julie W.
What is it: A lovely little sandwich store that has two branches in Richmond, but there's a touch of je nais se quoi to the original in the Fan.
Why go: For a filling lunch, you'd do well to pop into Garnett's. The sandwiches are doorstops here, with dozens of options to choose from, and freshly baked pies line the counter. And if you're out for an evening, dining for two can be very savings savvy with two menu items and a bottle of wine for just $30, if ordered between 6pm and 9pm.
Price: Bargain
19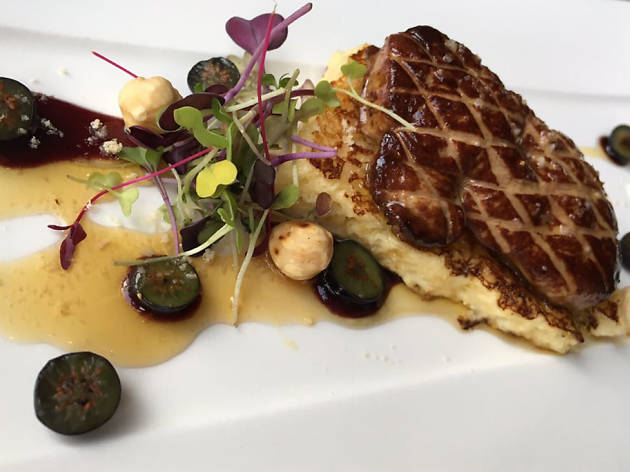 Photograph: Courtesy Yelp/ThaiMai T.
What is it: This high-end suburban spot celebrates the bounty of Virginia with a contemporary approach to "up-South" cuisine.
Why go: Chef and owner Walter Bundy, well-known within the local culinary community, shines the spotlight on local purveyors like Border Springs Farm and Jim Kite's country hams. Where else can you try rattlesnake beans and Buttercup cheese?
Price: Pricey
20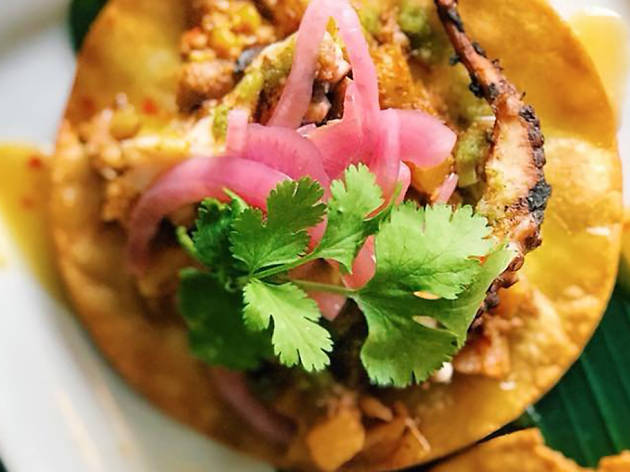 Photograph: Courtesy Yelp/Constantine G.
What is it: This mid-mod gem may be slightly off the beaten track, but trust us, it's totally worth making the detour for.
Why go: If you've ever wanted to feel like you're in the Rat Pack, or Mad Men never quite let go its grip on you, then you'll feel right at home at Little Nickel. This teeny tiki hut is always packed, thanks to its fruity cocktails and Mediterranean menu (think: think Hawaiian nachos and General Tso's chicken wings).
Price: Average
Planning a trip to Richmond?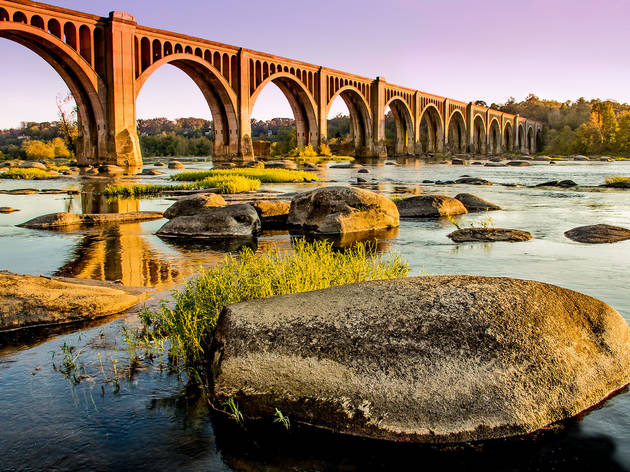 The antebellum architecture and monuments to Confederate generals are still standing, but Virginia's capital city also boasts a red-hot restaurant scene, over 30 craft breweries and distilleries, and a progressive design community.
Discover Time Out Market: the best of the city under one roof