15 awesome things to do in Richmond
The capital of Virginia effortlessly blends the old and the new, as proven by our list of best things to do in Richmond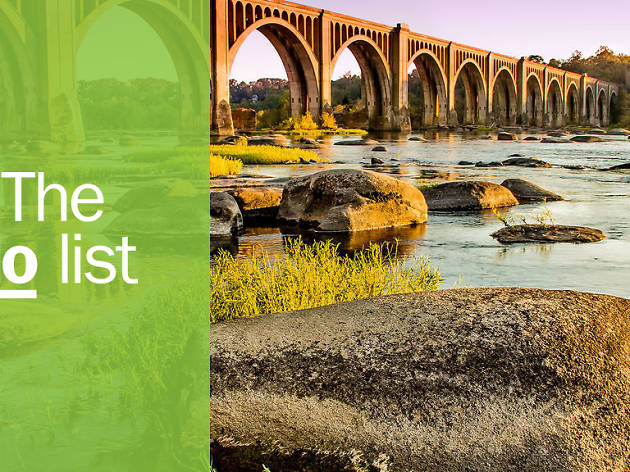 Richmond isn't just a pit stop on the Civil War history tour anymore. The antebellum architecture and monuments to Confederate generals are still standing, but Virginia's capital city also boasts a red-hot restaurant scene, over 30 craft breweries and distilleries, and a progressive design community. The mighty James River lies at the city's heart, with an expansive park system built along its banks where residents flock to swim, stroll and occasionally do a bit of white-water rafting. In a city that effortlessly blends the old with the new, here are just a few of the best things to do in Richmond.
Done something on this list and loved it? Share it with the hashtag #TimeOutDoList and tag @TimeOutEverywhere.
Find out more about how Time Out selects the very best things to do all over the world.
Best things to do in Richmond
1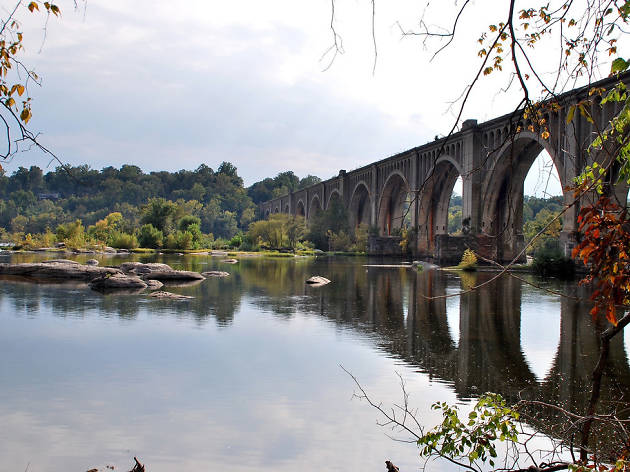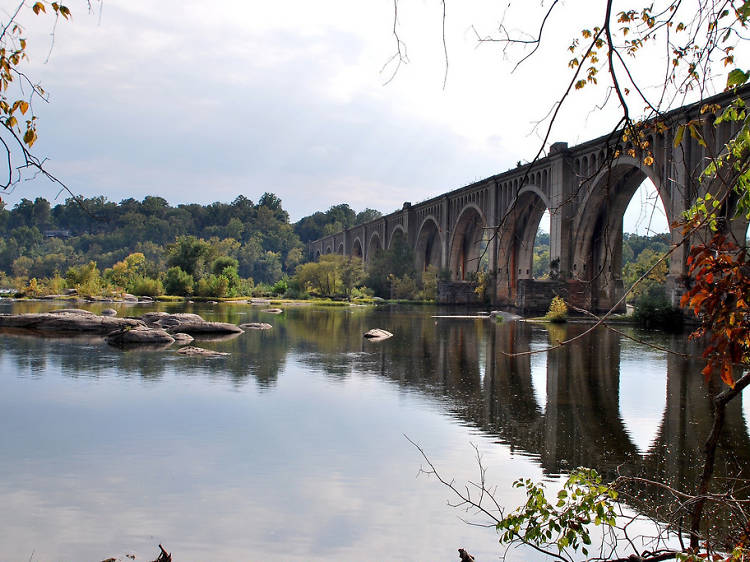 Photograph: Courtesy CC/Flickr/Jim_McGlone
What is it: This sprawling urban park follows the James River from one end of the city to the other. It's the only place in the country where you can tackle class III and IV rapids in a city setting, or hang out on a pedestrian bridge and just watch adventurous rafters run the rapids.
Why go: From Belle Isle—a former Civil War internment camp now known for its hiking trails—to the Floodwall with its skyline views, the park system offers a multitude of ways to experience Richmond's river.
2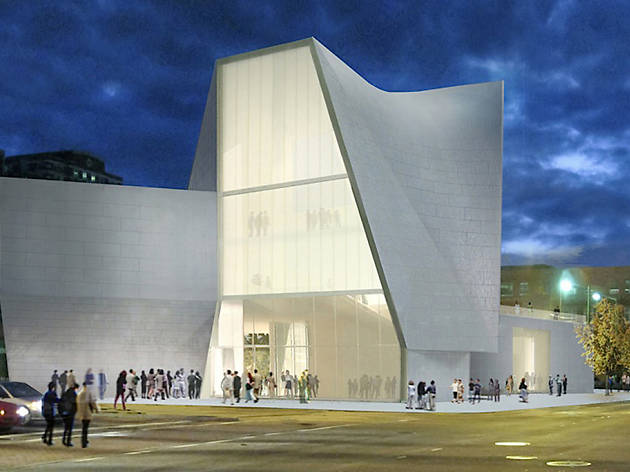 Photograph: Courtesy CC/Flickr/VCU Libraries
Institute of Contemporary Art (ICA)
What is it: Virginia Commonwealth University's long-awaited art institute opened its doors in the spring of 2018 with a bold inaugural exhibit that drew national attention. The highlight of "Declaration," on view through September 2018, is Paul Rucker's powerful installation of refashioned Ku Klux Klan robes.
Why go: The modern Steven Holl-designed building is in itself a work of art, but the ICA is brimming with works that inspire contemplation and push boundaries. Admission is free and there's a café on site.
3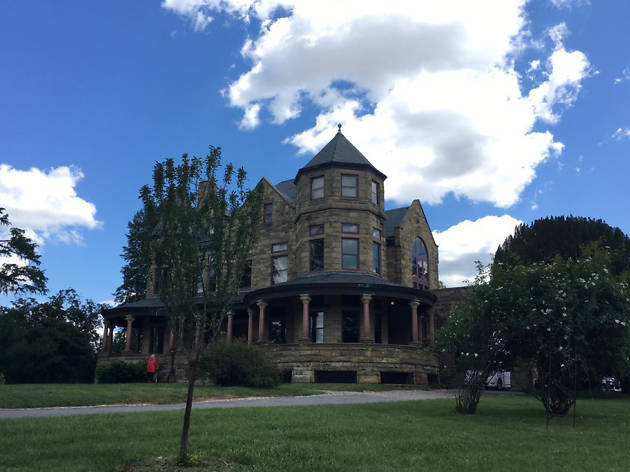 Photograph: Courtesy Yelp/Kathleen D.
What is it: This 100-acre Victorian estate is in the city but feels like a world away. The former home of a wealthy financier, the Maymont mansion and its surrounding gardens were bequeathed to the city in the 1920s and the space is now free and open to the public daily.
Why go: The meticulously manicured Japanese and Italian gardens are spectacular, while the children's farm and nature center are popular with families. The Romanesque mansion is open for tours as well.
4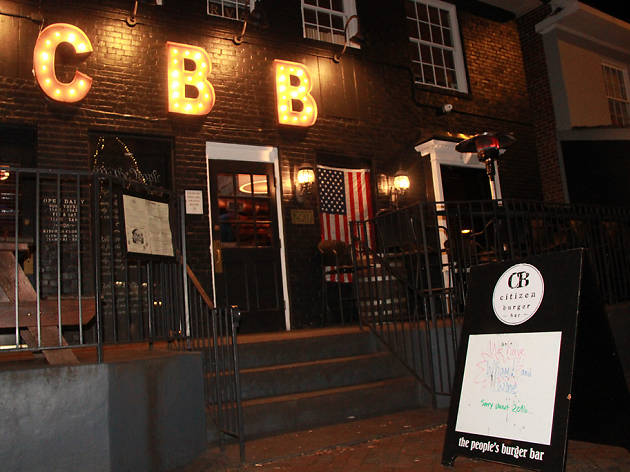 Photograph: Courtesy CC/Flickr/Eli Christman
What is it: Encompassing about nine city blocks, this funky little retail district is made up of dozens of mostly locally owned shops and restaurants, plus the Byrd, a 1920s-era movie theater where you can catch a flick for a mere $4.
Why go: Shop at World of Mirth for toys, Mongrel for quirky gifts and Need Supply for on-trend clothing and accessories. Eat at Can Can Brasserie for a taste of Paris or East Coast Provisions for oysters. Grab a coffee at Sugar & Twine or a craft cocktail at The Jasper.
5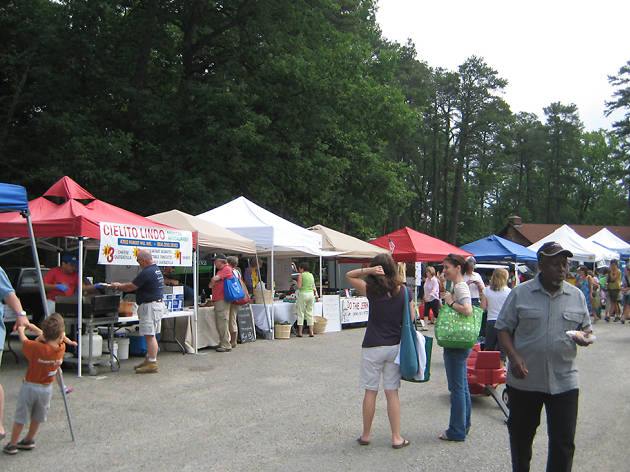 Photograph: Courtesy CC/Flickr/AuthenticEccentric
South of the James Farmers' Market
What is it: This year-round market operates on Saturday mornings in sprawling Forest Hill Park just south of the city. It's a hugely popular local happening that's worth getting up early for.
Why go: This is where you can get a taste of Richmond's growers and makers' most delicious products, from Mrs. Yoder's massive doughnuts to locally made salsas, kombucha, cheese, bread, kolaches and more.
6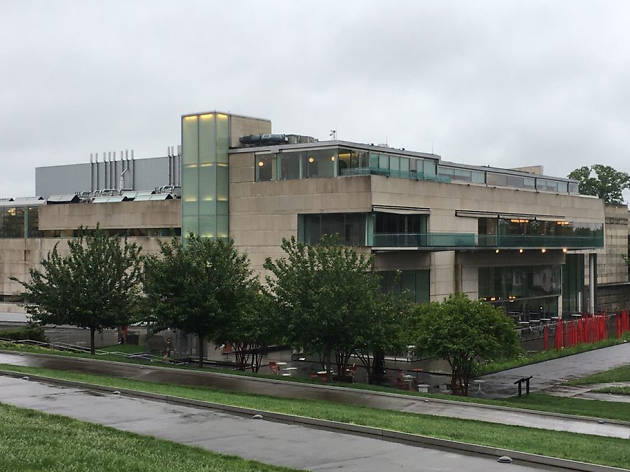 Photograph: Courtesy Yelp/Messer K.
Virginia Museum of Fine Arts (VMFA)
What is it: Free and open 365 days a year, the VMFA houses over 30,000 works spanning 5000 years of art history.
Why go: In addition to the chance to browse through remarkable works of art, the VMFA offers popular gathering spots in the outdoors sculpture garden, at the acclaimed Amuse restaurant upstairs, and on Thursdays and Fridays during live jazz and happy hour, respectively.
7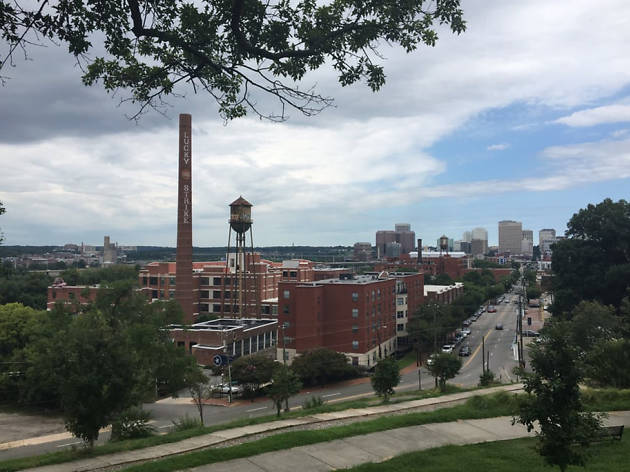 Photograph: Courtesy Yelp/Inna B.
What is it: Situated at 28th and E. Franklin streets in the historic Church Hill neighborhood, Libby Hill Park offers an unparalleled view of the city.
Why go: Legend has it that this is the view that named Richmond. Apparently, the sight over the James from this park looks just like a vista over Richmond on the Thames in England. This is also a popular spot for sunset yoga.
8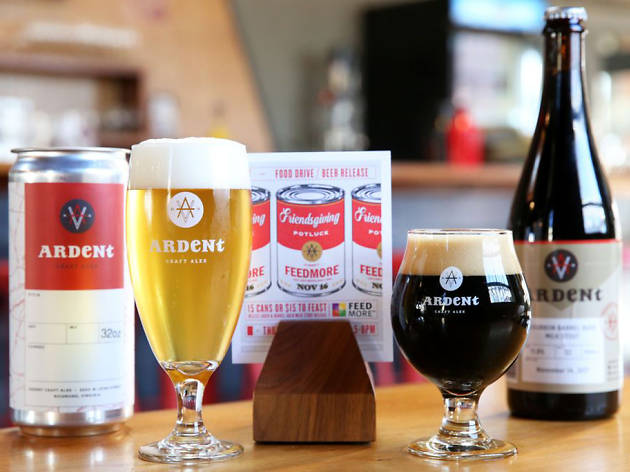 Photograph: Courtesy Yelp/Ardent Craft Ales
What is it: There are more than 30 craft breweries scattered throughout the city, but some of the best are concentrated in a walkable section of the industrial Scott's Addition neighborhood. Ardent, The Veil and Vasen are just a few of our favorites, and there are some great cideries in that area, too.
Why go: More and more, Richmond is showing up on the radars of beer lovers thanks to the diversity of its offerings and some truly creative brewers.
9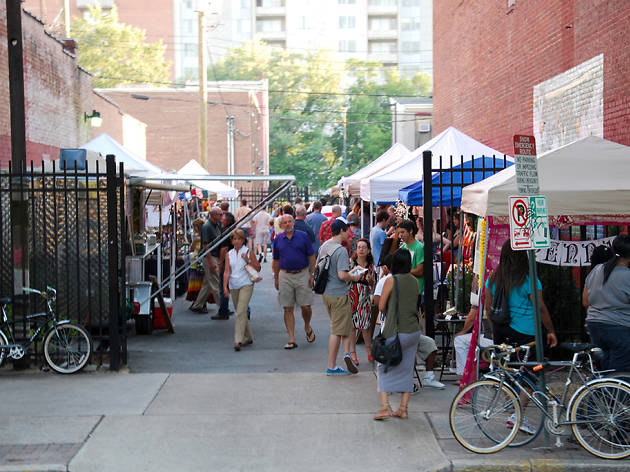 Photograph: Courtesy CC/Flickr/Jim_McGlone
What is it: Taking place on the first Friday of every month in Richmond's downtown Arts District, this event will let you explore gallery openings, enjoy street performances and more in a recently revitalized part of the city.
Why go: Take the opportunity to stop into local boutiques and restaurants in-between browsing shows at notable galleries like 1708, Ada and Quirk.
10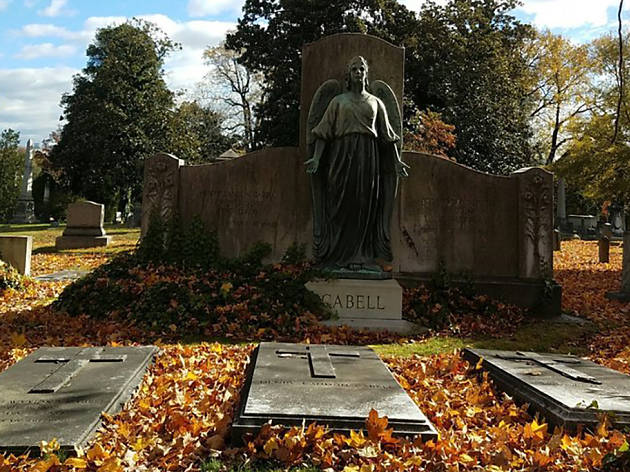 Photograph: Courtesy Yelp/Mary Kate A.
What is it: Commune with Richmond's past residents, including a number of former presidents and statesmen, at this scenic garden cemetery overlooking the river.
Why go: Hollywood ranks as one of the most visited cemeteries in the country, second only to Arlington National Cemetery. Its thoughtful landscaping and sculptural gravestones make it worth visiting year-round, but it's especially lovely in the fall.
11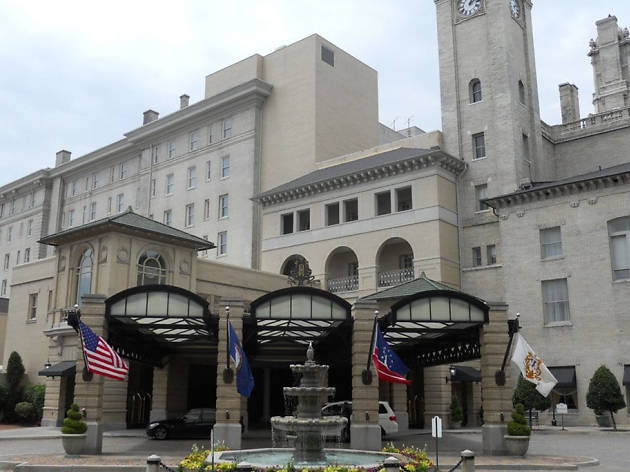 Photograph: Courtesy Yelp/Sean C.
What is it: Even if you can't afford to stay here, this 19th-century hotel is worth stopping in to simply gawk at its grandeur. Grab a drink at the bar while soaking in the lavish surroundings.
Why go: When it first opened back in 1895, guests raved about the electric lights, running water and alligators in the lobby fountains. Today, the hotel is known for its fantastic food offerings and timeless opulence. (And yes, the rooms have been updated.)
12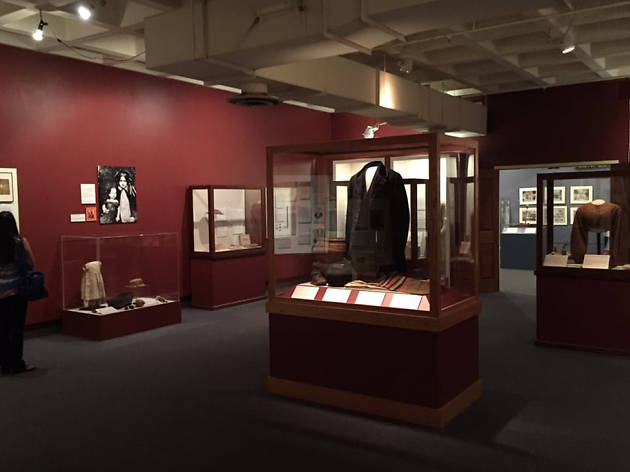 Photograph: Courtesy Yelp/J David H.
American Civil War Museum
What is it: The American Civil War Museum is a National Historic Site set in an 1860s-era gun foundry. The museum's flagship exhibit, "Historic Tredegar," presents the story of the Civil War from three viewpoints: that of the Unionists, of the Confederates and of African Americans.
Why go: Boasting modern features, it's easy to forget that Richmond was once the capital of the Confederacy. The museum offers an important reminder of the city's past.
13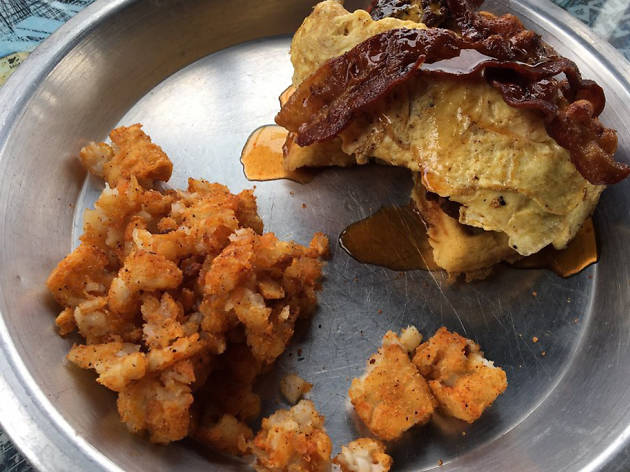 Photograph: Courtesy Yelp/Kyle P.
What is it: The outrageous heavy metal band GWAR got its start in Richmond in the 1980s and now there's a bar to pay homage to the local past. Owned by band member Michael Derks, aka BalSac the Jaws o' Death, GWARbar boasts blood-stained floors, a "brutal" brunch and appropriately offensive décor.
Why go: Because where else can you eat nachos destructo and drink "GWAR Blood" beer surrounded by disturbing band memorabilia?
14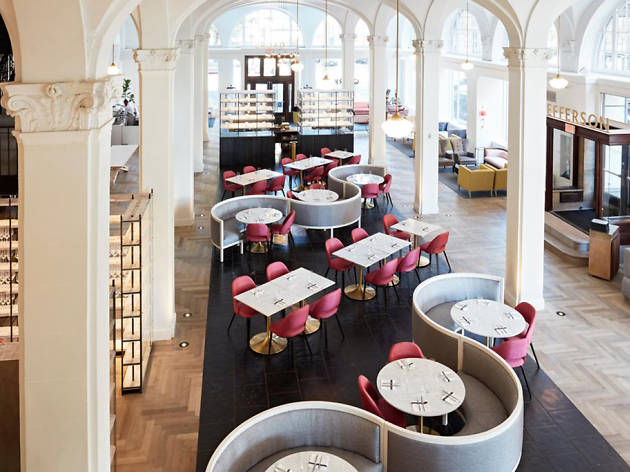 Photograph: Courtesy Yelp/Quirk Hotel
What is it: Not just for travelers, this artsy hotel is worth a visit for its in-house gallery and gift shop, coffee shop, restaurant and rooftop bar.
Why go: The hotel is decorated with works from Virginia artists and the gift shop is the perfect place to pick up a stylish souvenir. The rooftop offers one of the best views in the city.
15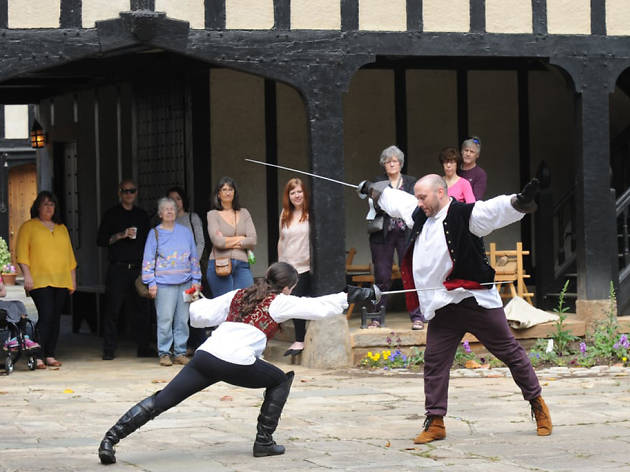 Photograph: Courtesy Yelp/Agecroft Hall
What is it: A Tudor mansion set on 23 acres overlooking the James, Agecroft Hall was shipped to Richmond piece-by-piece from Manchester, England.
Why go: History buffs will love touring the historic home's interior while nature lovers will enjoy the formal English-style gardens. The annual Richmond Shakespeare Festival is an annual calendar highlight as well.
Hungry for the best restaurants in Richmond?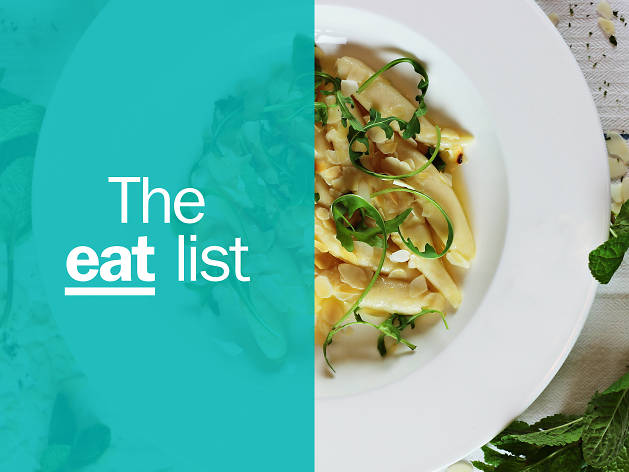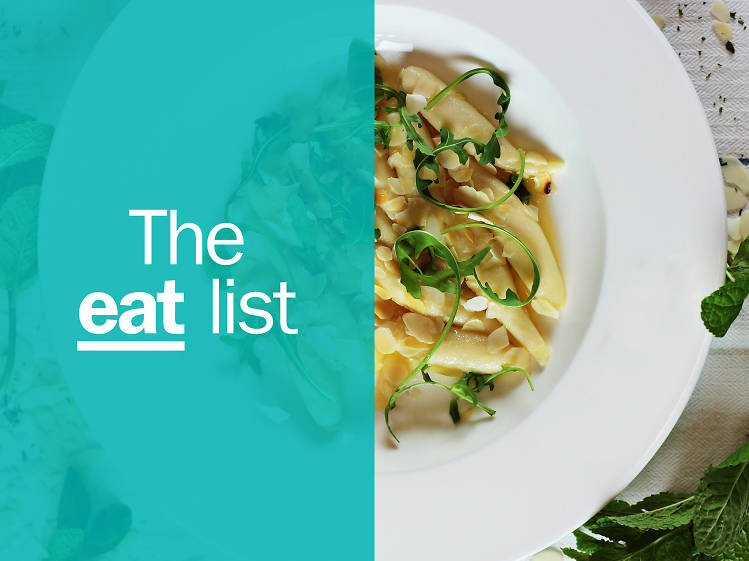 Like a Southern belle with neck tattoos and blue hair, Richmond, Virginia combines historic charm with a healthy dose of grit—and its food scene is no different.