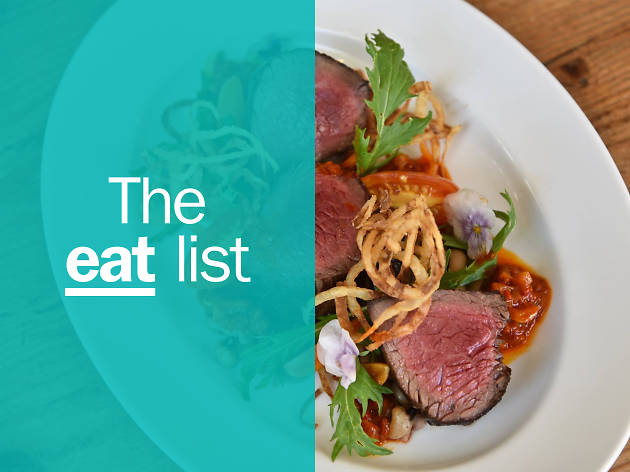 The 11 best restaurants in Sacramento
Headed to the California state capital? Taste some of the freshest produce in the country at the best restaurants in Sacramento.
You can't get more farm-to-fork than dining at the best restraurants in Sacramento. Much of the country's produce comes from Central California, and Sacramento is the region's crowning city. Stop by a Sacrameto farmers market and you'll likely see chefs in white coats shopping the nation's freshest produce, which then gets transformed into a wide variety of ethnic cuisines once the chefs are back in the kitchen. So if you're looking for things to do in Sacramento, don't forget about the vibrant restaurant scene. From Mexican to Vietnamese, our favorite restaurants in Sacramento offer fresh and funky food you won't soon forget.
Eaten something you love on this list? Share it under the hashtag #TimeOutEatList to show your appreciation.
Best restaurants in Sacramento
Discover Time Out Market: the best of the city under one roof
More of the best in Sacramento
Ready to have an unforgettable time in Sacramento? The capital of California established itself as a place of importance long ago – find out what the buzz is all about and discover the very best things to do all over town.
Best selling Time Out Offers