19 super-fun things to do in Sacramento
The best things to do in Sacramento run the gamut from bustling foodie stops to art-related destinations. Get exploring.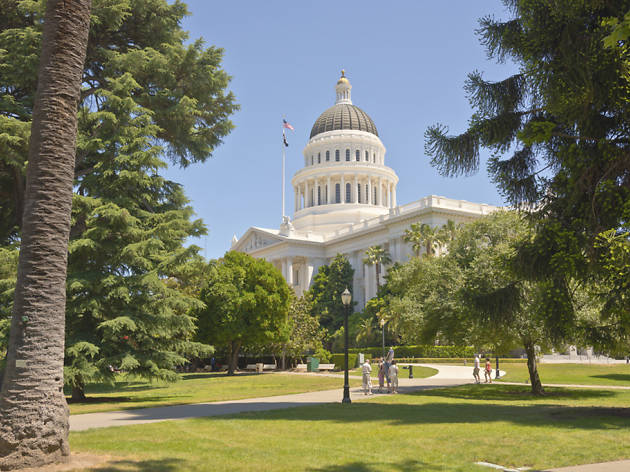 As California's capital, Sacramento earned its status as a place of importance among the state's great cities a long time ago. But now, with quirky revitalized districts, a growing art community, stunning hotels and a bona fide restaurant and bar scene, the city has come into its own as a true travel destination. Surrounded by some of the state's most productive agricultural regions, Sacramento is officially a must-visit—just be sure to check out the best things to do while you're in town.
Best things to do in Sacramento
1
Photograph: Courtesy Yelp/Scott D.
Hike a few trails at Effie Yeaw Nature Center
Effie Yeaw Nature Center is located in low rolling hills on the banks of the bubbling American River. In addition to the Maidu village (an outdoor display of local Native American culture, including a grinding rock), the park offers nature talks with resident animal experts on weekends and is home to plenty hiking trails that lead down to the river where, in fall months, you may see salmon returning to spawn. No matter the season, you're sure to spot deer, woodpeckers and wild turkeys. Keep an eye open for the rattlesnakes that occasionally lounge in the sun on the trails.
2
Photograph: Courtesy Yelp/Susan R.
Browse through a ton of art during Second Saturday
Second Saturday, during which art galleries around town host open houses, is held on the second Saturday of every month. Start at 18th and J Sts or CLARA at 24th and N and walk your way through the open doors. Stop by galleries to browse through art, drink wine, eat some snacks and enjoy live music performances.
3
hotograph: Courtesy Yelp/Kristian D.
Drink a lot of hazy IPAs at Track 7
Beer is serious business in Sacramento, and the 50+ craft breweries in the region offer something for everyone's taste, from hoppy saisons and creative sours to classic double IPAs and coffee stouts. But you'll notice the locals drinking lots of hazy IPAs—try one for yourself at Track 7.
4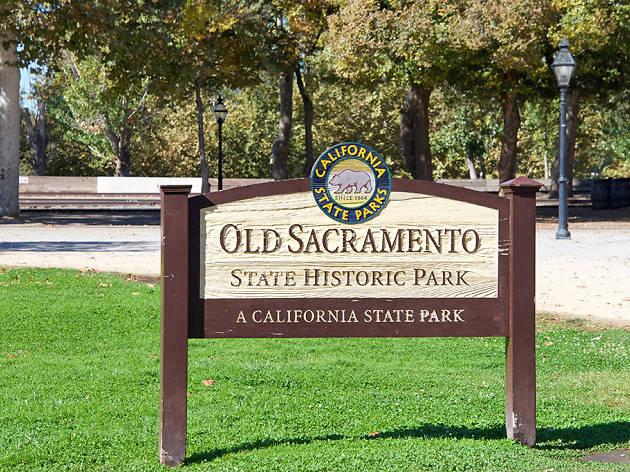 Photograph: Shutterstock/Sheila Fitzgerald
Old Sacramento State Historic Park
Check out Evangeline's variety shop in Old Sacramento State Historic Park

Ignore the kitschy souvenir shops and soak up the old-timey atmosphere of this historic part of town. Developed during the Gold Rush of the late 1840s, Old Sacramento takes you back to those pioneer days with covered plank sidewalks, cobblestone streets, preserved historic architecture and original landmarks like the school house and firehouse. While you're in the area, peek at the drawbridge and bright yellow Tower Bridge, grab a drink at the Back Door Lounge and check out the quirky variety shop/"costume mansion" Evangeline's.
5
Photograph: Courtesy Yelp/Phillip T.
Shop for vintage finds at Scout Living
One of Sacramento's vintage stores, Scout Living is any mid-century modern lover's dream. From Danish modern pieces to vinyl and vintage clothing, this shop's collection is eye candy for anyone who loves design.
6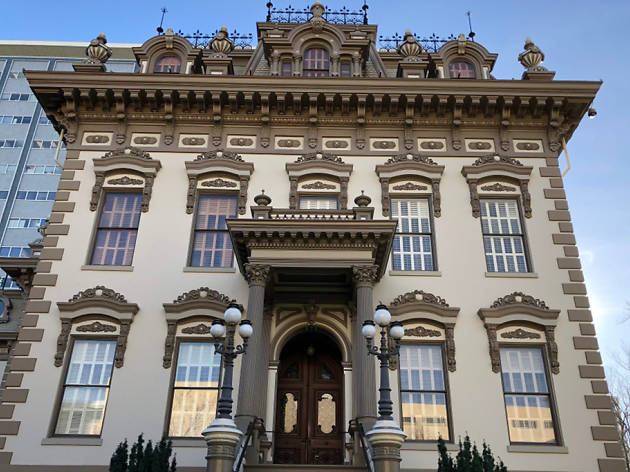 Photograph: Shutterstock/Cassiohabib
Leland Stanford Mansion State Historic Park
Tour Stanford University's co-founder's former home at the Leland Stanford Mansion State Historic Park
Originally built in 1856, the Leland Stanford Mansion in downtown Sacramento was home to Leland Stanford, the former governor and co-founder of Stanford University. Guided tours of the 19,000-square-foot Victorian mansion are offered every day between 10am and 5pm. If you're in a rush, you can also admire the architecture, including the striking curves of the main staircase, from the outside.
7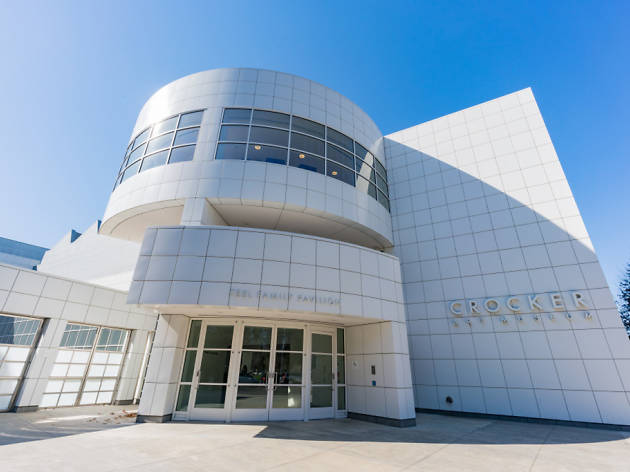 Photograph: Shutterstock/Kit Leong
Stare at the "Boston Cremes" painting at the Crocker Art Museum
Located just blocks from Old Sacramento and the new Golden 1 Center, the Crocker Art Museum is the ideal stop during a day spent out in the city center. The oldest continuous art museum in the west is split between two very different buildings—the Italian-style mansion from 1872 and a light-filled contemporary museum. Don't miss the painting "Boston Cremes" by local artist Wayne Thiebaud—the colorful rows of tantalizing creme pies are a fun example of pop art.
8
Photograph: Courtesy Yelp/EMilio R.
Visit an urban winery at Revolution Wines
Sacramento may be surrounded by wine country (Lodi, Amador County and El Dorado County are just a short drive away), but the city has its own winery right in Midtown. Grab a seat at the bar, try a flight and check out the happy hour menu. Revolution Wines also serves vino by the glass, small bites and a full lunch and dinner menu. In case you're wondering, all the wines are made from local grapes—as in grapes grown just down the highway.
9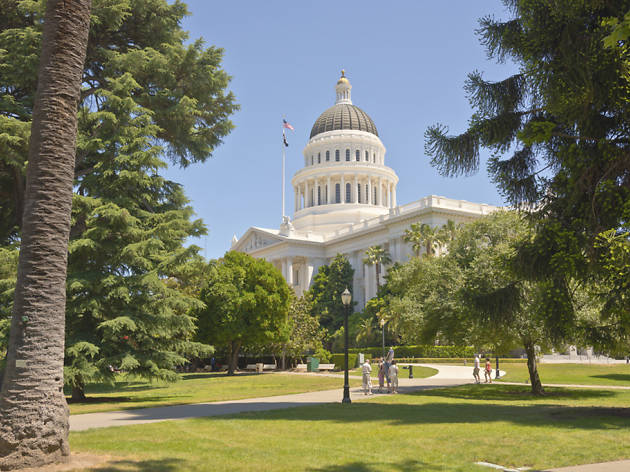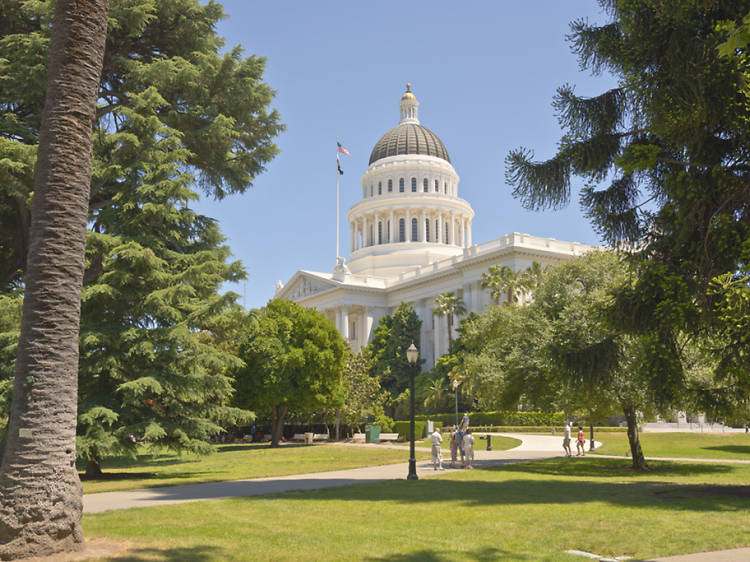 Photograph: Shutterstock/Rigucci
See trees from around the world at Capitol Park
Besides touring the inside of the Capitol Building (which you should do), make sure to visit the surrounding city park that houses a crazy variety of trees from all over the world. Each tree is labeled, so you can geek out on all the varieties of palm, redwood and citrus trees (often with countless pieces of fruit hanging from the branches). Head to the east end of the property and admire the peaceful rose garden and succulent garden before walking over to the nearby Handle District.
10
Photograph: Courtesy Yelp/Michelangelo S.
Befriend the hipsters in the Handle District
These few square blocks of Midtown hold some of the city's trendiest places to eat, drink and shop. Look for the murals and head to the alley for house-roasted coffee at Old Soul, have a beer at Fieldwork or a gluten-free brunch at Pushkin's, pair a glass of wine with a cheese board at The Rind, and do some fair trade shopping at Zanzibar. Don't forget to indulge in the city's best chocolate at Ginger Elizabeth.
11
Photograph: Courtesy Yelp/William L.
Eat pho and pork buns in Little Saigon
Almost a third of the county's population is foreign-born, meaning the city is full of restaurants serving food from around the world. Head over to Little Saigon for Vietnamese fare—pho, pork buns, fresh rolls and Vietnamese coffee. Other local favorites include Chinese buns and pastries, milk tea or a taro latte at Pegasus Café or 85C.
12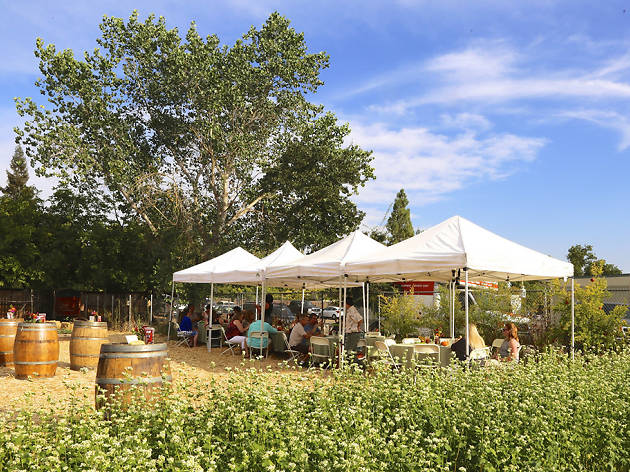 Photograph: Courtesy CC/Flickr/Joan Cusick
Visit an urban farm at Soil Born Farms
You don't have to leave the city to see farm-to-fork in action. Located near the American River, Soil Born Farms not only grows local organic produce but also offers classes, nature walks, family activities, yoga and live music events on weekends. Seeing the happy faces of the farmers just might make you consider leaving your day job for life on the farm.
13
Photograph: Courtesy Yelp/Eric M.
Eat ice cream in 1940s surroundings at Vic's Ice Cream
Vic's Ice Cream will make you wonder if you've gone back in time to the 1940s. The neighborhood stop specializes in house-made ice cream, a welcome treat during Sacramento's sweltering summers. Try the fruit ice creams and sherbets, perfect on a hot summer day, or grab a stool at the bar and have one of the unfussy sandwiches with "red sauce" with some chips on the side.
14
Photograph: Courtesy Yelp/Temple Coffee Roasters
Take an awesome Instagram shot with a cup of coffee in hand at Temple
Sacramento is home to several coffee roasteries, but Temple Coffee is the grandfather of them all. Sustainable, "farm-to-cup" coffee means close relationships with the coffee growers and a meticulous process of choosing and roasting beans. All the hard work has paid off—Temple coffee has won various awards. You can try it for yourself at one of four locations in Sacramento; don't miss the penny floor in the location at 22nd and K Streets—a must for Instagram users.
15
Photograph: Courtesy Yelp/Karen K.
Get your pose on in front of 500 murals during Wide Open Walls
Sacramento has been showing its love for street art in recent years. The result? Hundreds of colorful murals lining walls all over town. The Wide Open Walls festival brings artists from around the world to paint new murals every August. Just walk the streets of Downtown and Midtown Sacramento to catch amazing art. Some standouts include the murals at 20th and K, 28th and R, and starting at the 3000 block of Power Inn Rd.
16
Photograph: Courtesy Yelp/Brenda B.
Eat, drink, shop and look at art at Warehouse Artist Lofts
Check out the Warehouse Artist Lofts building in the revitalized Historic R Street District for a great example of creative reuse of an old building. The 100-year-old warehouse now houses artists' lofts and studio space as well as a public market on the bottom floor. Grab lunch and sit outside before browsing the shops, including Old Gold for vintage clothes and gifts made by local artists.
17
Photograph: Courtesy Yelp/Jenni T.
Stock up your fridge with Belgian waffles at the Midtown Farmers Market
If you're looking for artisan products and Belgian waffles, check out the very hip Midtown Farmers Market at 21st and J. Open year-round, the market showcases vendors from across the region, all selling organic fruits, herbs, baked goods and more.
18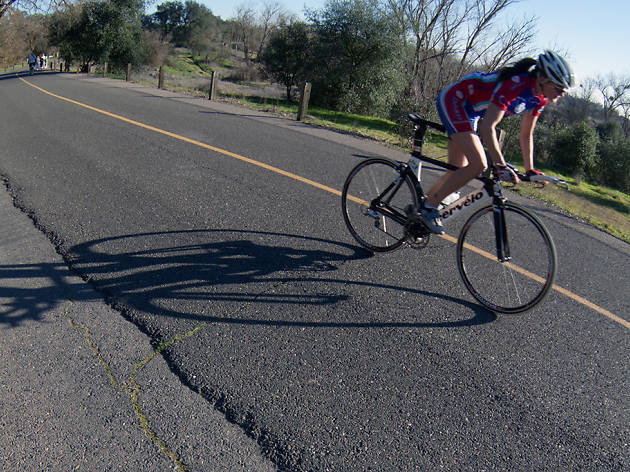 Photograph: Courtesy CC/Flickr/Robert Couse-Baker
Rent a bike and cruise along the American River Parkway
Nestled in between two rivers, the American River and Sacramento River, the city is home to miles of bike trails for everyone to enjoy. The American River Parkway offers a whopping 32 miles of bike trail along the river to the town of Folsom. Rent a bike at one of the local shops and start at Discovery Park (next to Downtown Sac) or one of the other parks along the river. If you come in the morning, you're likely to spot wildlife—turkeys, woodpeckers, water birds and coyotes.
19
Photograph: Courtesy Yelp/Two Rivers
Hang out at a neighborhood cidery at Two Rivers
When you feel like having some downtime, head over to Two Rivers Cider Co. The cidery offers 15 types of cider, from several dry apple ciders and the slightly hoppy Triple-Hopped Cider to fruity choices like huckleberry and pomegranate. Pull up a seat at one of the indoors or outdoors tables, ride their tricycles or play a game of cornhole and stay for dinner when the food truck arrives. Live music and yoga are offered on certain nights, and kids are always welcome.
More of the best in Sacramento
Sacramento frequently ranks among the most racially diverse U.S. cities, an attribute clearly evident in the restaurant scene and its cuisine varieties. Are you ready to eat your way through the city?