The 19 best things to do in San Antonio
Our list of the best things to do in San Antonio goes above and beyond the Alamo and the River Walk. Ready to explore?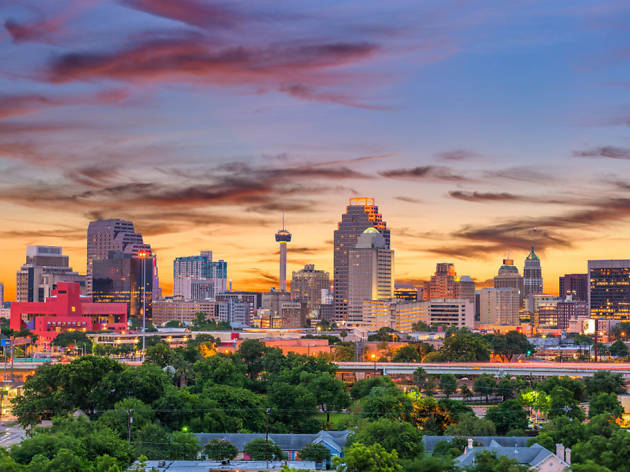 San Antonio is one of the fastest-growing major cities in the U.S. From a bustling art scene and beautiful restaurants serving delicious food to cultural institutions and a slew of hotels that provide beauty and comfort, it's hard not to love it here. Although most tourists flock to the city to gaze at the Alamo and enjoy the River Walk, locals know that the city is about so much more. Which is where we come in: Here are the very best things to do in San Antonio, locals-approved.
Best things to do in San Antonio
1
Photograph: Courtesy Yelp/Carol I.
Buy a new art piece for your home at the Pearl District
Filled with historic buildings, unique restaurants, beautiful hotels, quirky gift shops and art galleries, the Pearl District is a true cultural hub. You can stroll around, catch a cool art opening, do some shopping and have a delicious meal all within a few blocks.
2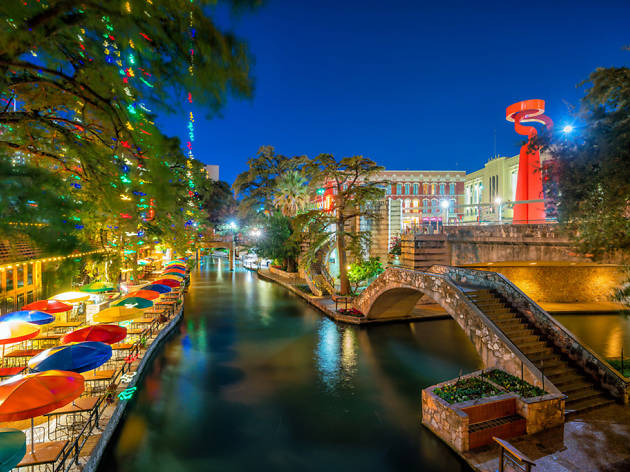 Photograph: Shutterstock
Rent a bike and ride around the River Walk
The River Walk, also known as Paseo del Rio, is situated 20 feet below street level and is home to shops, museums, hotels, restaurants and more. The stone pathways that make up the area are peppered with mariachi bands and river taxis that entertain people while they gaze at the beautiful architecture that surrounds them.
3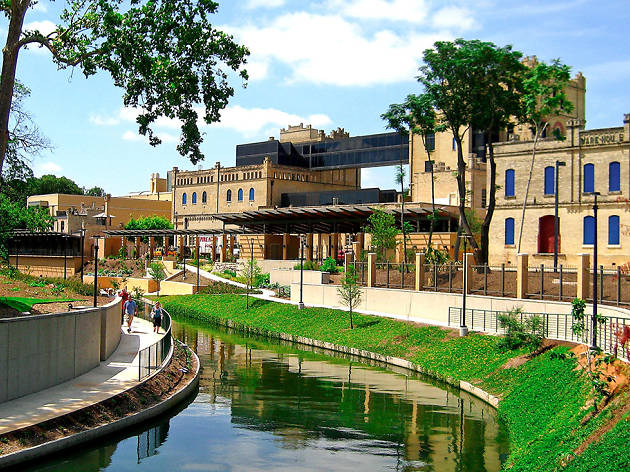 Photograph: Courtesy CC/Flickr/AndYaDontStop
San Antonio Museum of Art
Take a guided tour of the San Antonio Museum of Art
Home to more than 30,000 artifacts and pieces that span over 5,000 years of history, the San Antonio Museum offers visitors a cultural experience unlike any other. The museum features an impressive art collection that touches upon many different genres, from antique (think pre-Columbian and Spanish colonial) to contemporary.
4
Photograph: Courtesy Yelp/Rose A.
Ranger Creek Brewing and Distillery
Taste different kinds of beers and whiskeys at Ranger Creek Brewing and Distillery
In the last decade, San Antonio has started to hold its own in the craft beer market. If whiskey and beer are your go-tos, and you're of drinking age, then a tour of Ranger Creek Brewing and Distillery is in order. The first distillery in the area, the spot offers $10 tours that include a tasting. Beware: The tours fill up quickly so make sure to purchase a ticket in advance.
5
Photograph: Courtesy Yelp/John C.
See all the art that Marion Koogler McNay collected over the years at the McNay Art Museum
Set amidst the backdrop of a Spanish Colonial mansion, the McNay Art Museum is a sight to behold. The museum is named after artist Marion Koogler McNay, who moved to San Antonio in 1926. McNay began construction on the house that would become the museum in 1926 and, all throughout the 1920s, she worked to build an art collection which came to include pieces by Van Gogh, Georgia O'Keeffe, Picasso and others.
6
Photograph: Courtesy Yelp/Ryu C.
Farmers Market in the Pearl District
Fill up with food at the Farmers Market before heading to the River Walk
Featuring over 20 local vendors, this market is chock full of yummy food and beverage options for the whole family. Come hungry because there's a bevy of food trucks to choose from, serving tacos, pizza and more. Make a day out of it by heading to the River Walk after your walk around the market.
7
Photograph: Courtesy Yelp/Wilhelmina M.
Scope out the Blue Star Contemporary Art Museum on the first Friday of each month
First Fridays is a monthly festival that takes over Southtown the frist Friday of every month. Live music, food offerings and art are set up all around the area between 6pm and 10pm. We highly suggest spending time exploring the Blue Star Contemporary Art Musum and all the galleries found in the King William Historic District.
8
Photograph: Courtesy Yelp/Fiesta Fiesta
Be part of the only parade in the U.S. made up of only female volunteers
The annual Fiesta festival originated in 1891 as a way to memorialize the Battle of the Alamo and the Battle of San Jacinto. The city's biggest festival takes place every April and now includes over one hundred events happening all around town. Make sure to check out the Battle of Flowers Parade, which draws crowds in the tens of thousands and is the only parade in the country that is made up entirely of female volunteers.
9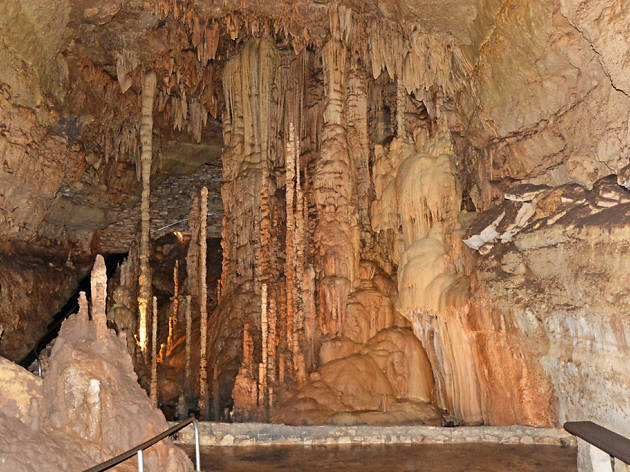 Photography: Shutterstock
Visit the world's largest bat colony at the Natural Bridge Caverns
The Natural Bridge Caverns are the largest known commercial caverns in Texas, discovered by four students from a local university back in the 1960s. The natural wonder attracts a whole lot of tourists and locals daily, most of whom are probably curious about Bracken Cave, the home to the largest bat colony in the world (beware: some caves, including Bracken, are only open during the summer). In case you were wondering, the area's name derives from the 60-foot natural limestone slab bridge found at the cavern's entrance.
10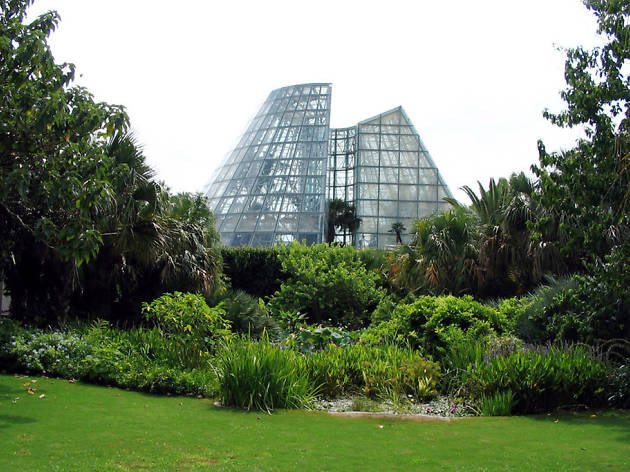 Photograph: Shutterstock/Shawn Kashou
San Antonio Botanical Garden
Gaze at flora and fauna at the San Antonio Botanical Garden
Covering 38 acres of land, the non-profit San Antonio Botanical Garden is a family-friendly site that delights all sorts of visitors. Each season brings with it new exotic plants, desert greenery and even a rose garden that attracts a wide range of birds and insects.
11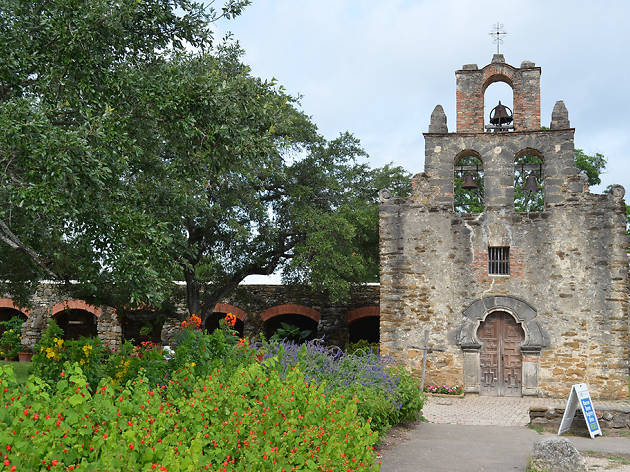 Photograph: Courtesy CC/Flickr/Karen
San Antonio Missions National Historical Park
Take pictures of four Spanish frontier missions at the San Antonio Missions National Historical Park
Preserving four Spanish frontier missions in the city, the National Historical Park and UNESCO World Heritage Site entices visitors to learn more about San Antonio's history. Step back in time while visiting Mission Concepcion, Mission Espada, Misson San Juan and Mission San Jose—all four are still home to active Catholic parishes that hold regular services.
12
Photograph: Courtesy Yelp/Jesse J.
Bring your bathing suit and go swimming at the San Pedro Springs Park
San Pedro Springs Park is the second oldest park in all of the U.S. and it is home to what is arguably one of nation's best spots to go swimming. The pool in the park is surrounded by many BBQ pits and ideal picnic locations, in addition to biking and tennis playing opportunities. Expect 46 acres of outdoor heaven.
13
Photograph: Courtesy Yelp/P. Luly W.
Visit the robot academy at The DoSeum with the kids in tow
This is one of the country's most innovative children's museums. Expect an exciting rotating exhibition schedule, a super impressive spy and robot academy and a musical staircase that is sure to delight both adults and kids. Pro tip: Bring a change of clothes in case the little ones decide to have some fun in the three large water play areas.
14
Photograph: Courtesy Yelp/Tammy C.
Take a selfie with a gorgeous backdrop made of wildflowers at Wildseed Farms
Just a few short miles outside of the city limits, Wildseed Farms make up the nation's largest working wildflower farm—boasting over 200 acres in Fredericksburg alone. Open seven days a week throughout the entire year, the site is also home to a specialty shop selling various artisanal foods, wines and gifts and, of course, beautiful walking trails. Consider this your oasis right outside of the hustle and bustle of San Antonio.
15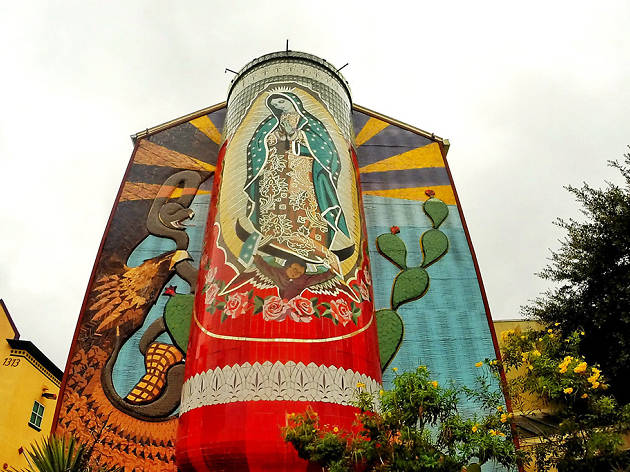 Photograph: Courtesy CC/Flickr/Joe Diaz
Guadalupe Cultural Arts Center
Stare at the largest Virgin Mary mosaic at the Guadalupe Cultural Arts Center
Remember: Everything is bigger in Texas—including religious iconography. Found at the Guadalupe Cultural Arts Center, the largest Virgin Mary mosaic in the world is a 40-foot tall structure that was constructed in the shape of a prayer candle back in 2004 by artist Jesse Trevino, whose work can be found all over town. Talk about grandiosity.
16
Photograph: Courtesy Yelp/Carol I.
Quadrangle Fort Sam Houston
Hang out with deers, peacocks and rabbits at the Quadrangle
The Quadrangle was built in 1876 as an outpost for Sam Houston. Today, think of it as an urban military post that happens to be the place of residence of a whole lot of animals. Visitors will get to spend some time with peacocks, rabbits, deers and different sorts of birds as they roam around the ground freely, searching for food.
17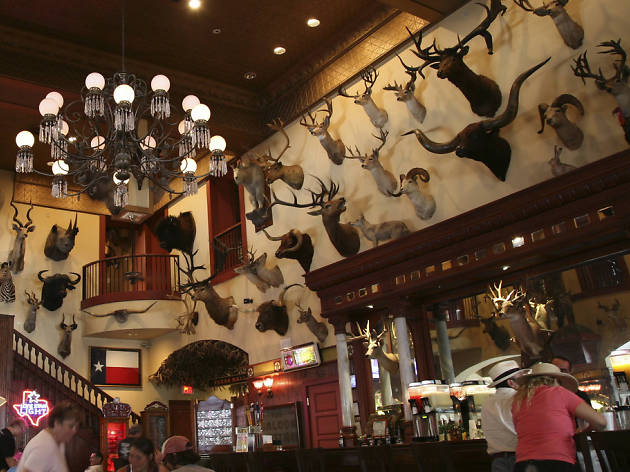 Photograph: Courtesy CC/Flickr/Ed Schipul
Buckhorn Saloon and Museum
Stock up on cowboy hats while sipping on a beer at the Buckhorn Saloon and Museum
If taxidermy, Texas history and beer are your things then the Buckhorn Saloon and Museum is for you. Local bellhop Albert Friedrich opened the saloon in 1881. At the time, if customers didn't have enough cash to pay for drinks, Friedrich accepted horns, pelts and other objects as forms of payments. His gamble paid off: the saloon is now also a museum, displaying eclectic oddities that the owner collected over the years—think rattlesnakes in jars, antlers and more much.
18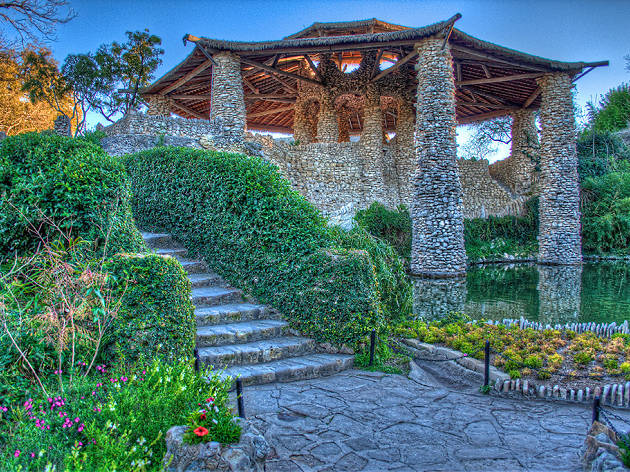 Photograph: Courtesy CC/Flickr/Drew Kolb
Check out a 60-foot tall waterfall at the Japanese Tea Garden
This former rock quarry, first conceived in the 1920s, has been transformed into one of the most tranquil places in the city. Wander around the open space filled with gorgeous floral displays and let your feet lead you to the 60-foot tall waterfalls surrounded by various koi ponds. Hungry? Grab a snack at the Jing House Cafe on premise.
19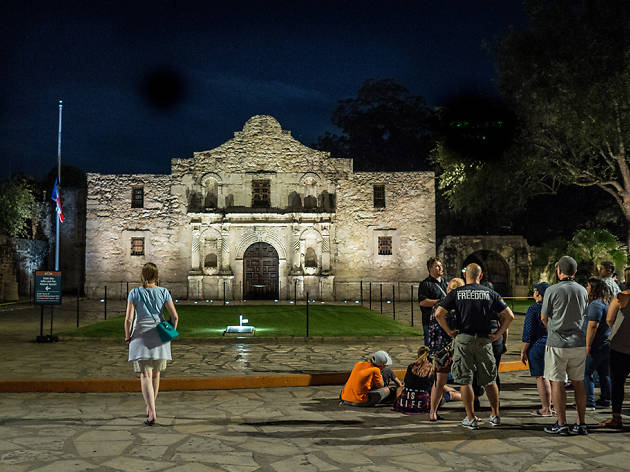 Photograph: Courtesy CC/Flickr/Phil Roeder
Take the oldest ghost tour in San Antonio
Founded in 1718, San Antonio is one of the oldest cities in the U.S. Given all that history, it's only natural for residents to expect ghosts to interrupt their daily lives. Alamo City Ghost Tours will immerse you in the city's paranormal activity scene and, we promise, you won't regret it. You might get a little spooked out, though.
More of the best in San Antonio
The city's gastronomic scene is sure to deliver: From delicious Italian pasta to out-of-this-world sushi, eaters of all stripes will fall in love with the food in San Antonio.
From hotels planted on the tourist-driven River Walk and boutique digs by the historic Alamo to family-friendly spots in Downtown, the best hotels in San Antonio are reason enough to visit this growing Texas city.