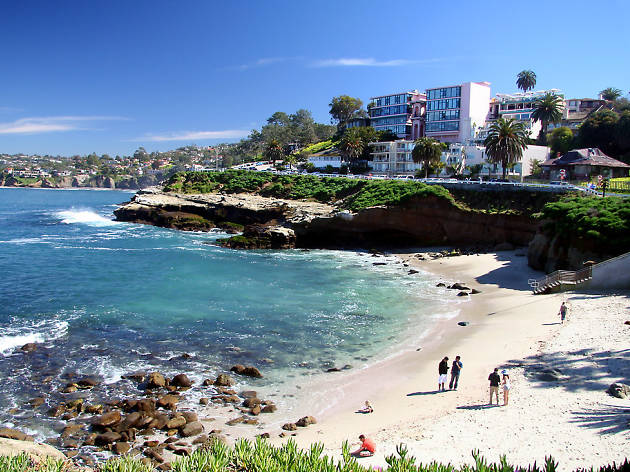 The 20 best beaches in San Diego
'America's Finest City' has a lot of coastline to choose from, but these are our very favorite beaches in San Diego
If sand, sun and surf are the first things that come to mind when you think of San Diego, you're not wrong. The city features over 70 miles of beautiful coastline, stringing together the best beaches in San Diego. Let's be real though, these are also some of the best beaches in California and the world! With everything from secluded coves to buzzing hotspots, each sandy spot offers a distinct flavor and personality. Ditto the adjoining neighborhoods that ooze enviable beach town vibes and boast some of the best restaurants in San Diego. Thankfully, it's tough to go wrong. So break out the beach tote and slather on the SPF; Whether you're in need of a fun thing to do with kids or looking to catch some waves or just some rays, the following sunny destinations are a shore thing.
RECOMMENDED: The best things to do in San Diego
Best beaches in San Diego
Explore more San Diego
Planning a trip to San Diego? Make your way through historical districts, restaurants, galleries, museums and more with our guide to the best things to do in the city.