Heads up! We're working hard to be accurate – but these are unusual times, so please always check before heading out.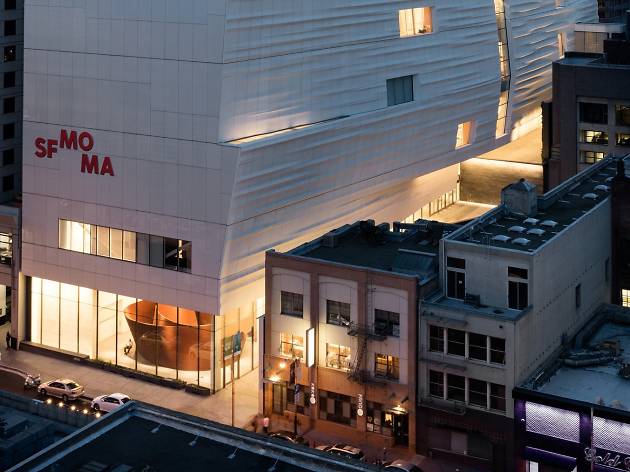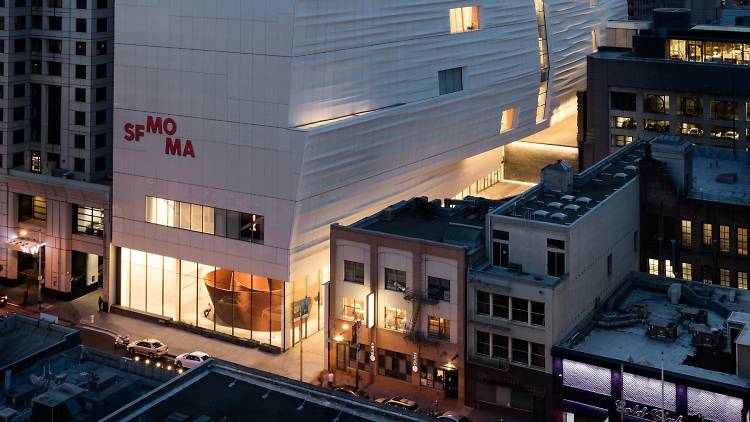 A guide to the new SFMOMA
The new SFMOMA is here, and we've got the scoop on what not to miss during your next visit (which should be very soon)
We've long awaited the arrival of the new SFMOMA. The first museum on the West coast dedicated solely to 20th century art, its collection consists of more than 33,000 works housed in 170,000 square feet of exhibition space, making the musem one of the largest in the United States (and one of the largest in the entire world for contemporary art). The SFMOMA closed in June of 2013 for an expansion project that more than doubled the museum's gallery space, making room to showcase an expanded collection, as well as the unmissable Doris and Donald Fisher Collection.
What's new at SFMOMA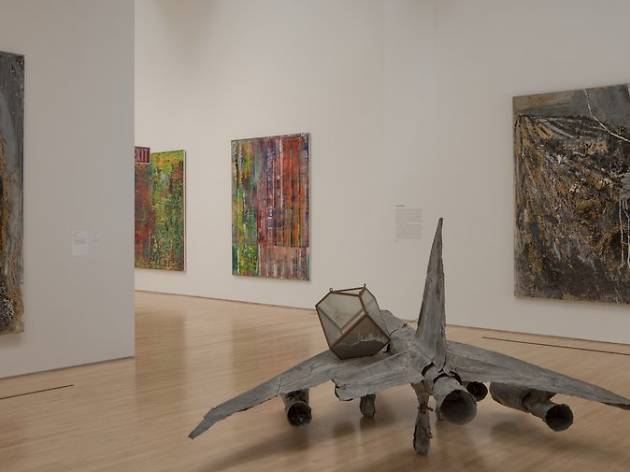 Photograph: Ian Reeves, courtesy of SFMOMA
The Doris and Donald Fisher Collection
You may know Doris and Donald from a little clothing company they started back in the 1969—Gap Inc. But the Fishers have another claim to fame: One of the world's greatest private collections of postwar and contemporary art. Among the 260 selections that will be on view over three floors of SFMOMA (the first time the artwork will be available to the public) are important works of American abstraction, pop, minimal and figurative art by artists such as Chuck Close, Richard Serra, Ellsworth Kelly, Lee Krasner, Roy Lichtenstein, Agnes Martin and Andy Warhol; works of German art after the 1960s by such artists as Sigmar Polke and Gerhard Richter; a broad range of Alexander Calder works from the late 1920s to the late 1960s; and sculpture by leading British artists including Tony Cragg, Richard Deacon, Barbara Hepworth and Richard Long. The Fishers believe that art is for everyone, which is why they are making their previously private collection public.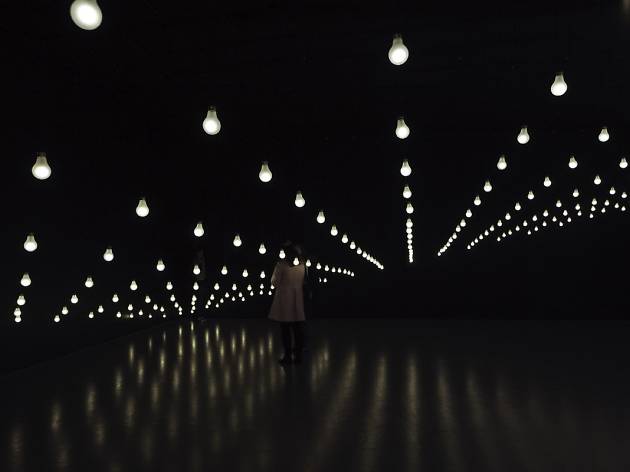 Photograph: Ruth Clark, courtesy of SFMOMA
SFMOMA launched the Campaign for Art in 2009 to deepen and expand the museum's artwork collection in order to provide visitors with a broader view of modern and contemporary art. After seven years, over 200 donors (including both collectors and artists both local and international) and more than 3,000 works of art, the campaign came to a close in 2015. The works donated increased SFMOMA's collection by more than ten percent.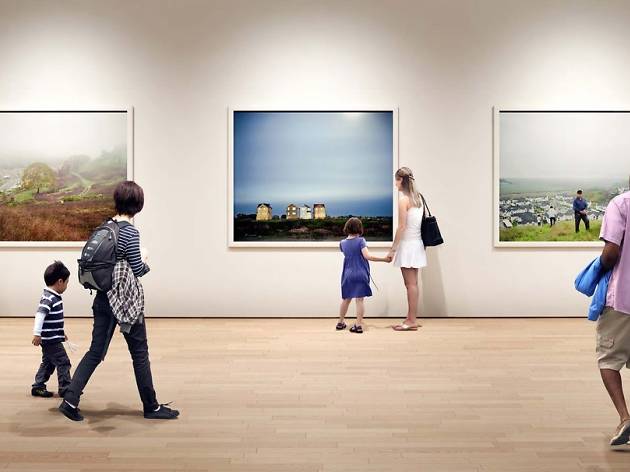 Rendering: SteelBlue, courtesy of SFMOMA
The Prtizker Center for Photography
The new Pritzker Center for Photography nearly triples the museum's space dedicated to photography, filling the majority of the third floor. At fifteen thousand square feet, it is the largest space permanently dedicated to photography in any art museum in the United States, and includes permanent collection galleries as well as new special exhibition galleries, along with a study center and an interactive Interpretive Gallery.
Current SFMOMA exhibitions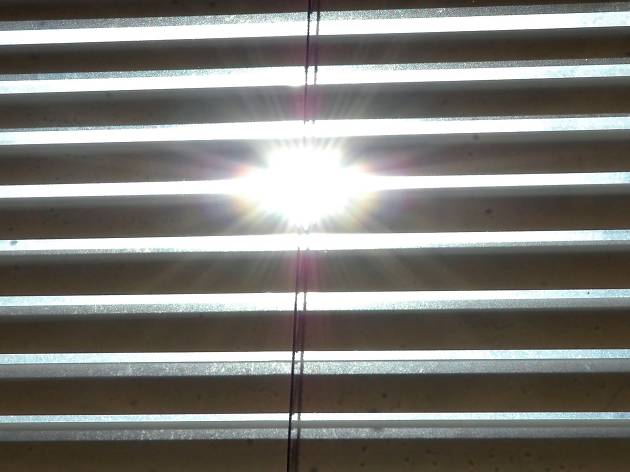 Learning to Love You More
Beginning in 2002, Harrell Fletcher and Miranda July's Learning to Love You More invited people all over the world to respond to seventy creative assignments set by the artists. The work includes over 8,000 submissions, including photographs, objects, texts and videos. Following the wishes of Fletcher and July, exhibitions of Learning to Love you More may be curated by other artists, and SFMOMA has invited artists Will Rogan and Jonn Herschend, the editors of the object-based publication THE THING Quarterly, to curate this exhibition.

May 14—August 21, 2016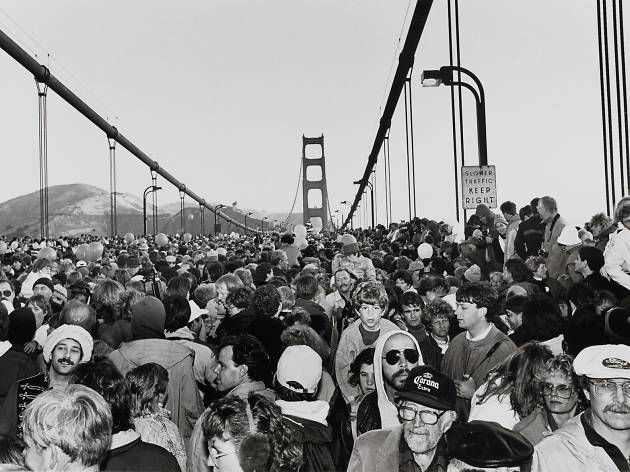 California and the West: Photography from the Campaign for Art
Arranged roughly chronologically, from the medium's invention in the nineteenth century to the present, this exhibition reveals changes in the landscape as well as shifts in photographic attitudes and subject matter. Artists on view include Ansel Adams, Manuel Álvarez Bravo, Lewis Baltz, Imogen Cunningham and Lee Friedlander, as well as Dorothea Lange, Ed Ruscha, Larry Sultan, Edward Weston and Minor White, among others.

May 14—September 5, 2016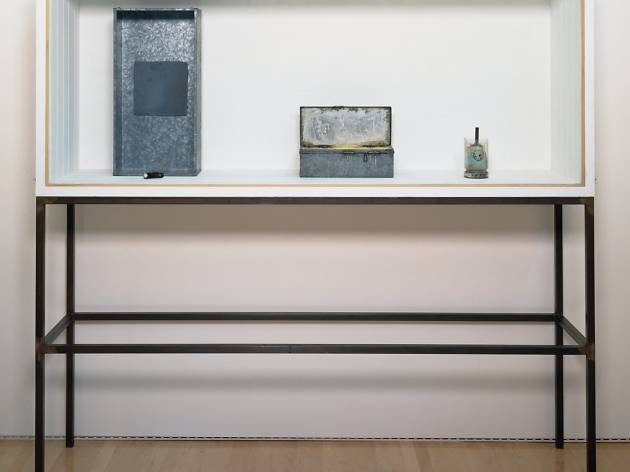 The Campaign for Art: Modern and Contemporary
One of several exhibitions highlighting contributions from the Campaign for Art, including two key paintings by Jackson Pollock, important works by Jasper Johns and Robert Rauschenberg, and an entire gallery dedicated to Joseph Beuys, as well as a space devoted to the late work of photogprapher Diane Arbus, and significant historic pieces by performance and video pioneers Ant Farm, Lynn Hershman Leeson, and Nam June Paik.

May 14—September 18, 2016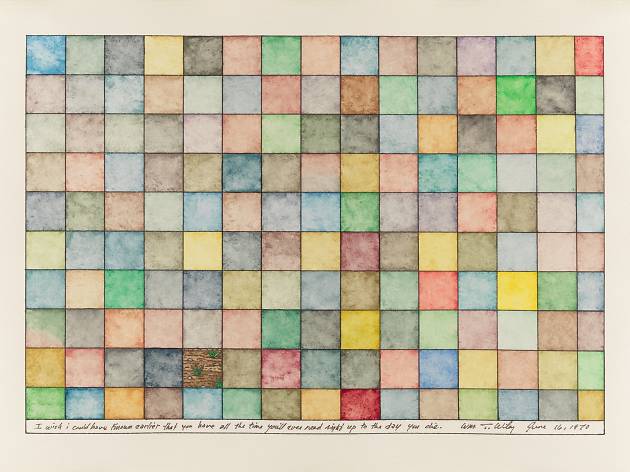 The Campagin for Art: Drawings, Part 1
This presentation of modern and contemporary drawings inaugurates the museum's first space dedicated to works on paper. The exhibition includes a group of early collages by Ellsworth Kelly; drawings by Arshile Gorky, Jasper Johns, Eva Hesse and Robert Smithson; and pieces by important Bay Area artists, including Robert Arneson, Jay DeFeo, Jess and William T. Wiley.
May 14—September 18, 2016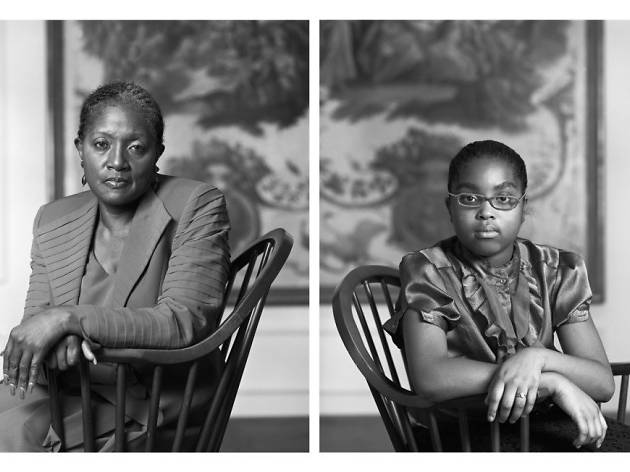 About Time: Photography in a Moment of Change
This thematic exhibition brings together work from across the medium's history—from daguerreotypes to slide projections and even video installations—showcasing work by Julia Margaret Cameron, Henri Cartier-Bresson, Phil Chang, Dawoud Bey, Owen Kydd and Zoe Leonard, among others, as well as Recordings #3 (At sea), a newly commissioned installation by Jason Lazarus.

May 14—September 25, 2016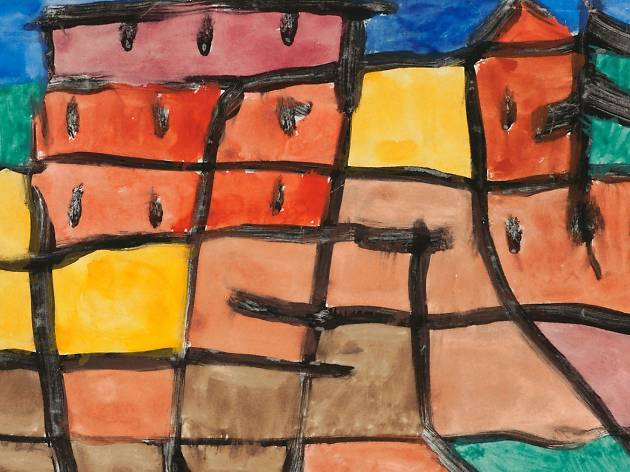 This selection of sixteen paintings and watercolors by Swiss-born modernist Paul Klee explores his use of color, from a delicate 1917 miniature to a luminous landscape built from blocks of color in 1940.

May 14—September 2016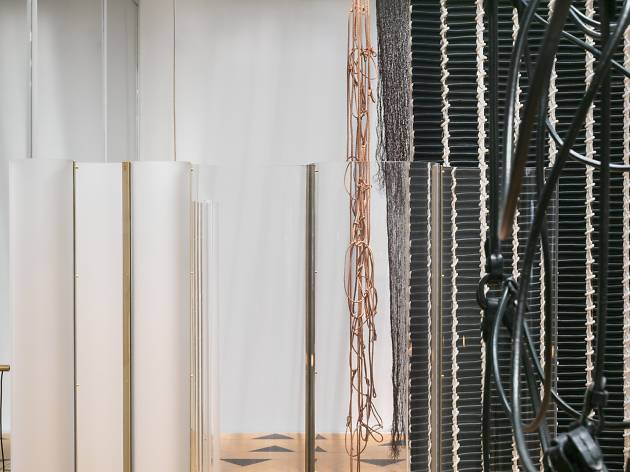 New Works: Leonor Antunes
This will be Portugese sculptor Leonor Antunes' first solo museum presentation on the West coast. Antunes's site-specific installation inaugurates a new gallery dedicated to SFMOMA's New Work series.

May 14—October 2, 2016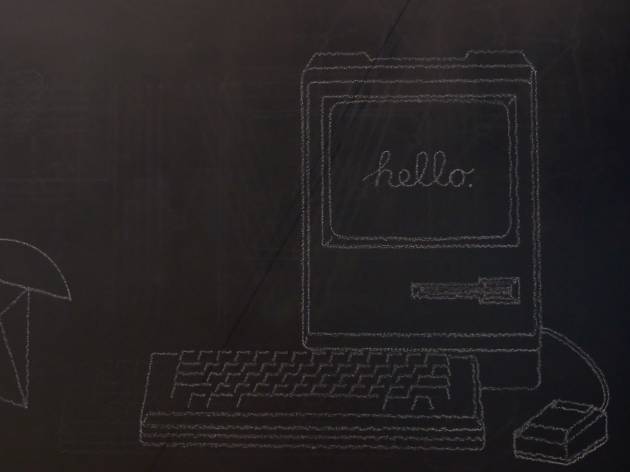 Typeface to Interface: Graphic Design from the Collection
This exhibition presents a selection from SFMOMA's permanent collection of graphic design since 1950 and includes important examples of communication tools that have shaped our relationship with graphic design.

May 14—October 23, 2016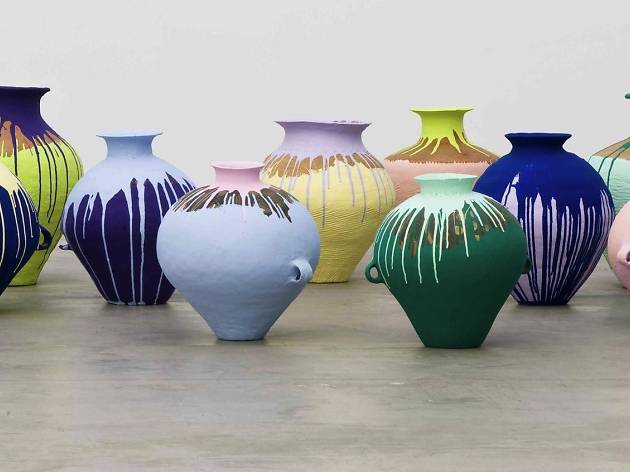 The Campaign for Art: Contemporary
This exhibition highlights works in a variety of mediums that reflect the diversity of art being made since 1980, including key figures that emerged in New York, such as Robert Gober, Jeff Koons, and Sherrie Levine; important California artists, such as Mark Bradford, Vincent Fecteau, and Charles Ray; and international figures, such as Doris Salcedo, Thomas Schütte, Luc Tuymans, and Ai Weiwei. The exhibition also includes an installation by Matthew Barney; animations by Jim Campbell, John Gerrard and Takeshi Murata; and video works by Rivane Neuenschwander and Cao Guimarães and Nicole Miller; as well as contemporary photography, including a large-scale work by Jeff Wall and a series by Cindy Sherman.

May 14—October 30, 2016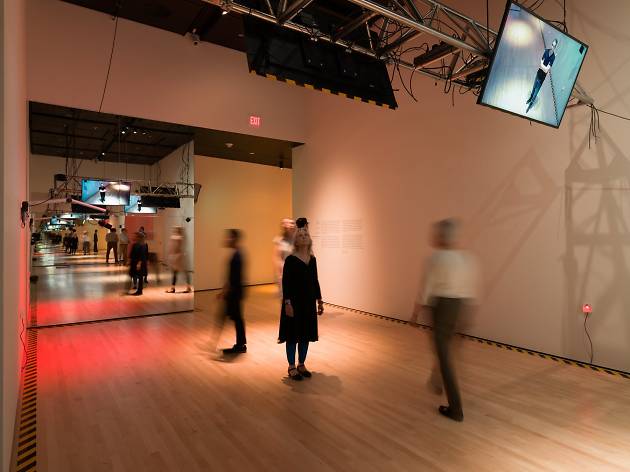 This thematic presentation centers on the notion of place from a variety of temporal and geographical angles through works by five featured artists who address specific locations as a meeting of history, geography, and cultural conditions.
May 14—Octoebr 30, 2016
Ongoing SFMOMA exhibitions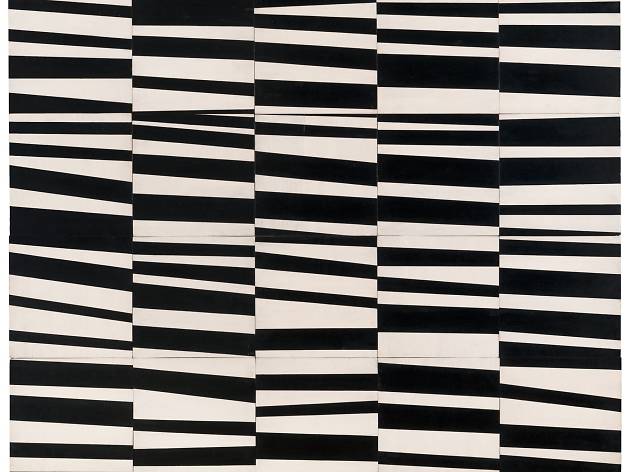 Approaching American Abstraction: The Fisher Collection
This exhibition of selected American artists in the Doris and Donald Fisher Collection explores the diverse approaches to abstraction developed since 1950, from the forceful brushwork of Lee Krasner to the contemplative canvases and reliefs of Ellsworth Kelly and the enigmatic wood forms of Martin Puryear. The variety of materials and techniques included in this presentation testifies to abstraction's enduring potential as a form of artistic expression.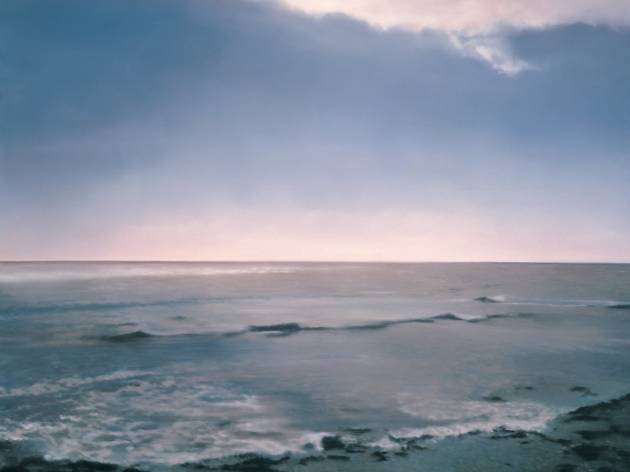 German Art after 1960: The Fisher Collection
Drawn from the Doris and Donald Fisher Collection, this exhibition features single-artist galleries devoted to leading German artists such as Georg Baselitz, Bernd and Hilla Becher, Anselm Kiefer, Sigmar Polke and Gerhard Richter. Showcasing the span of entire careers or significant artistic phases, the installation offers unparalleled insight into these artists' development.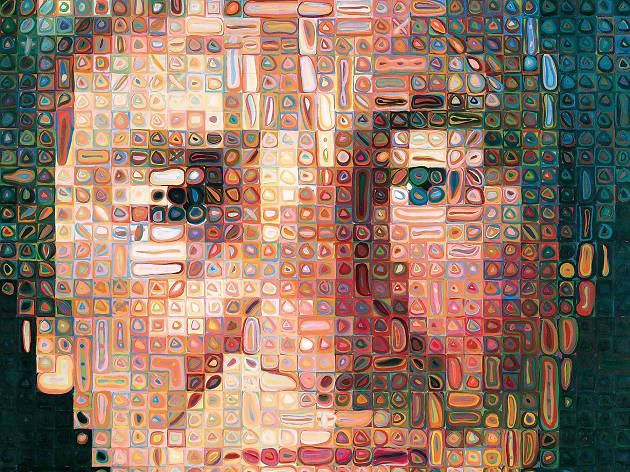 Pop, Minimal and Figurative Art: The Fisher Collection
This exhibition of works from the 1960s and beyond features American pop and minimal artists, as well as the work of key figures exploring the human form as subject. Featuring works by artists from the Doris and Donald Fisher Collection, including Chuck Close, Philip Guston, Donald Judd, Sol LeWitt, Roy Lichtenstein and Andy Warhol, among many others, this exhibition offers deeply relevant and differing lenses through which to consider the role of artists in society.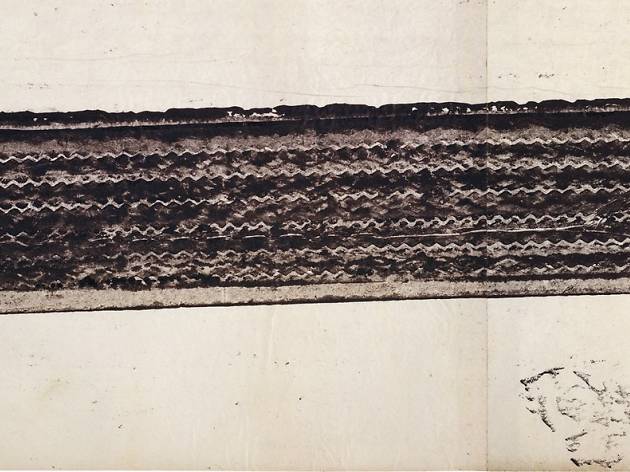 Open Ended: Painting and Sculpture since 1900
Organized as a series of chapters, this exhibition focuses on revolutionary ideas, geographical centers, individual artists and relationships between artists. Together, the works in Open Ended explore the complexities and even contradictions of modern and contemporary art, suggesting new interpretations of the museum's collection, and examining the passions and beliefs that have spurred artists' creativity in a rapidly changing world.