Come thirsty; We counted at least four food and drink festivals going down this weekend in San Francisco.
THURSDAY
You probably can't walk to Napa Valley, but no worries: Noe Valley is here to fulfill your wine tasting wants. Now in its 7th year, the Annual Noe Valley Wine Walk takes you on a tour of this aggressively charming stretch of 24th Street between Diamond and Chattanooga, as restaurants and merchants invite you in for a sip and nosh. Wineries represented are hyperlocal with a few based right here in the city.
SATURDAY
In this whiskey swilling, wine sniffing town, beer is sometimes overlooked. The organizers of the Bay Area Brew Festival wish to remind us that there are some major breweries in our area, and do so each year by plying thousands of citizens with the sudsy stuff. This year's event promises to be bigger than ever, with brews both domestic and international accompanied by the city's finest food truck fare.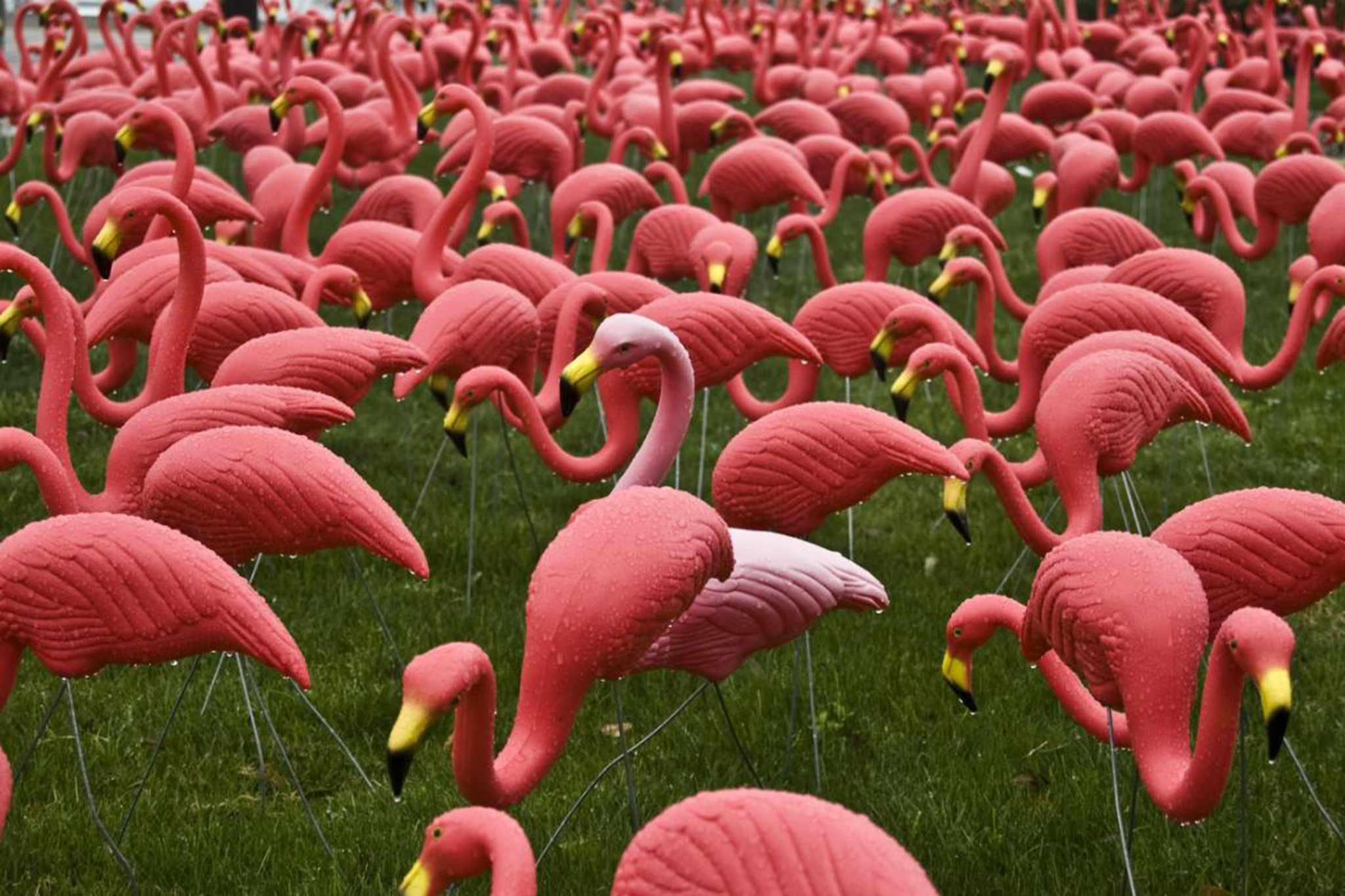 Pink Flamingos Take Over Dolores Park
This Dolores Park gathering is vague on details, but the premise is simple: think pink. In the spirit of the Valentine's Day pillow fight, pantless subway ride and other memorable flash mobs, folks are conspiring to gather for a typical day of fun in the sun with one small twist — dressing up as a flamingos. Easy right? See you in the park.
Noise Pop and the Mission Language and Vocational School are teaming up to throw a free party celebrating the unique and fragile nature of this still-chill stretch of the Mission with live indie bands and DJs including headliner Neon Indian, food from some of the city's best restaurants and wares from local artisans. Come down to 20th Street between Bryant and Harrison to celebrate with a mix of longtime residents, musicians and makers who manage to maintain an island of community in an ever-changing neighborhood.
Celebrating the holy union between bikes and beer, New Belgium Brewery's Tour de Fat rolls through Fort Mason this weekend. Festivities kick off with a costumed fashion show, culminating in a day of festivities including a slow bike race and blues from Vintage Trouble. You'll feel good about having fun, as all beer and merch proceeds go toward local non-profits.
Comedy's next superstar came in the form of a seven-months-pregnant Asian American stand-up, in the Netflix special Ali Wong: Baby Cobra. Delivering digs with the speed and swagger of Nicki Minaj, the fearless comic owned a set on straight-male-unfriendly topics like breastfeeding, afterbirth and female anatomy. The team at TimeOut New York named her one of the best comedians of 2016; catch the Bay Area native at the glorious Nob Hill Masonic Auditorium this week.
Get your groove on with some funky synth beats as Alan Palomom, aka Neon Indian touches down at Swedish American Hall. Prepare to be transported to the dancefloors of 1980s New York with Neon India's vivid fusion of synth-pop, disco, funk, R&B, and hip-hop. The Texas native will be playing a rare DJ set after his jam-packed appearance at the 20th Street Block Party.