The best karaoke bars in San Francisco
If you want to sing out, sing out! Here are San Francisco's best karaoke bars, nights and private rooms for belting out some tunes.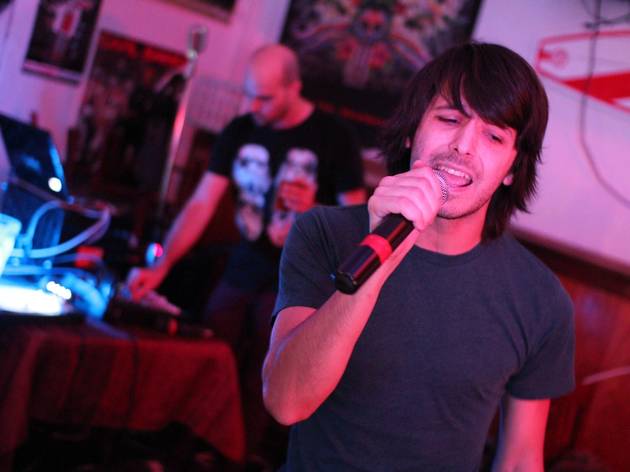 Finding your favorite karaoke bar is a matter of discovering the best environment to let your inner diva shine: Want to be center stage in a dive bar? In a private room with friends? A rowdy nightclub? A cozy lounge? Don't worry, we've got all your options covered—even for the folks who'd rather play backup dancer than Beyoncé.
Stepping into one of YamaSho's ten private lounges is like being transported to the Tokyo karaoke scene (with songs in both English and Japanese). The rooms have a Japanese feel, with low wooden tables and individual cushions on communal benches. The song machines are easy to operate, plus there's quick access to Japanese food and drink. YamaSho doubles as a restaurant downstairs, so pick up the phone by the door to your room to get an automatic connection to the staff for sake, sushi and more. Warning: No hard liquor here, in case you need that extra dose of liquid courage before stepping up.
Read more
The three private karaoke rooms at this restaurant-bar combo are stocked with songs in several languages, including English, Korean and Japanese. Be prepared to order food and drink if you want to sing—options include a variety of Korean cuisine, including the popular Korean BBQ. The rooms range in size, with the largest boasting a capacity of up to 20 guests.
Read more