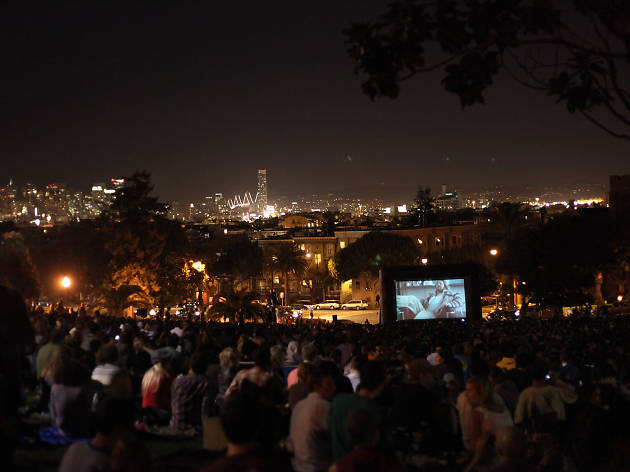 All of the outdoor movies in the San Francisco Bay Area this summer
Discover where to catch your favorite flick in the park with our handy calendar of outdoor movies in San Francisco
Summer is all about perfect days spent in one of the Bay Area's many gorgeous parks. And come nighttime, many of those parks turn into venues for movie screenings—of Academy Award-winning classics, beloved rom-coms, action movies and more. Even better, the screenings are usually free. Pack a picnic dinner, kick off your shoes and get in the communal mood. Here's a list of all of the outdoor movies Bay Area film fanatics can check out this summer.
San Francisco movies in the park
Cozy up on the waterfront this summer for free movies as part of Jack London Square's annual outdoor screenings.
June 21 - The Sandlot
July 5 - The Greatest Showman
July 19 - Star Wars: The Last Jedi
August 2 - Bridesmaids
August 16 - Coco
August 30 - Black Panther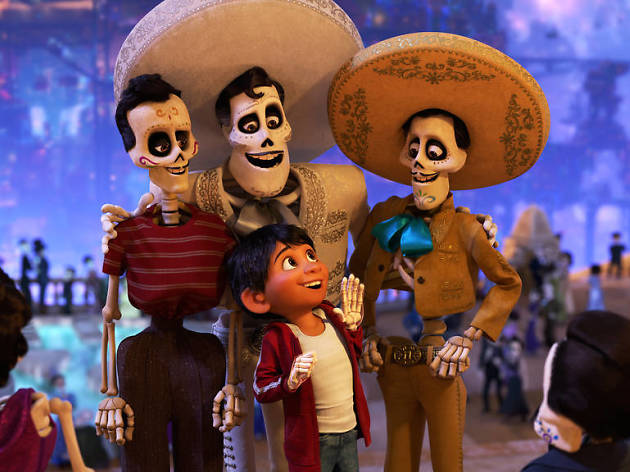 Alameda's kid-friendly film series features pre-show games (think tug-of-war) as well as crafts and a snack bar (serving ice cream and hot chocolate but no booze) before the movie starts at 8:15pm.
June 22 - Despicable Me 3
July 27 - Sing
Sept 7 - Coco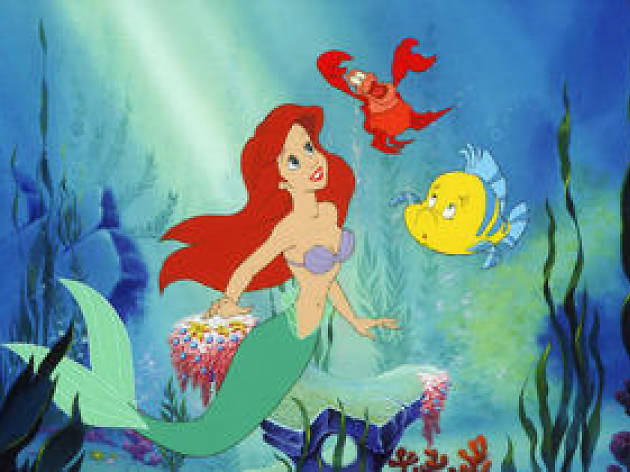 Bring your own snacks, a picnic blanket, folding chairs, rafts and floats to watch a movie while sitting poolside or floating in the pool. Food will be sold on site and lifeguards will be on duty as well.
July 20 - The Little Mermaid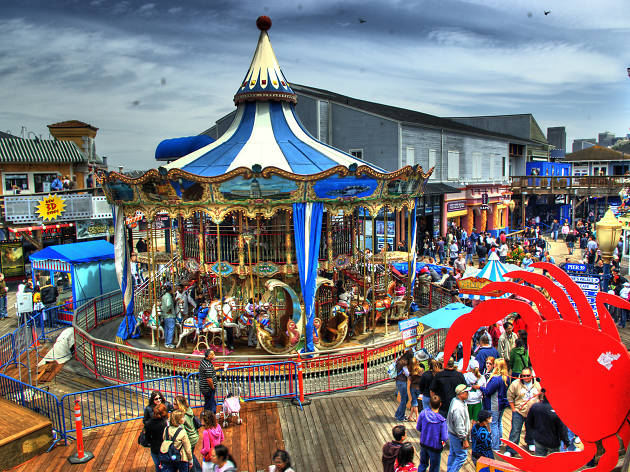 Photograph: Flickr/David J Laporte
Pier 39 celebrates summer with snacks, special giveaways and a movie night. Make a day of it with a stop at the nearby vintage arcade Musee Mecanique (Pier 41) and a loaf of sourdough from Boudin Bakery.
Aug 24 - School of Rock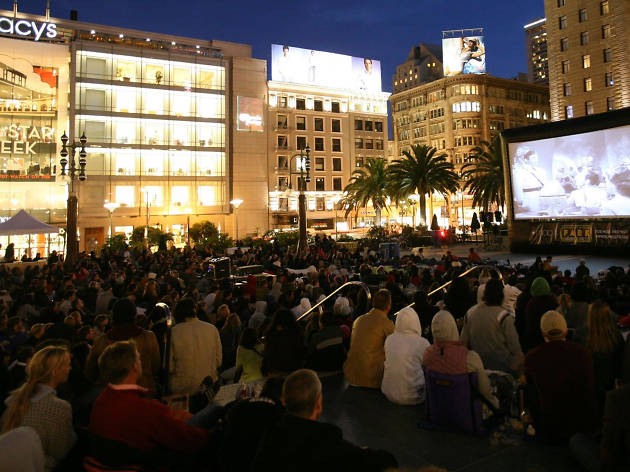 Photograph: Courtesy Union Square Live
Ready the popcorn, picnic blankets and your warmest coat, Film Night in the Park returns this summer with a series of free screening across San Francisco.
Schedule to be announced in late June. Season to start in August.