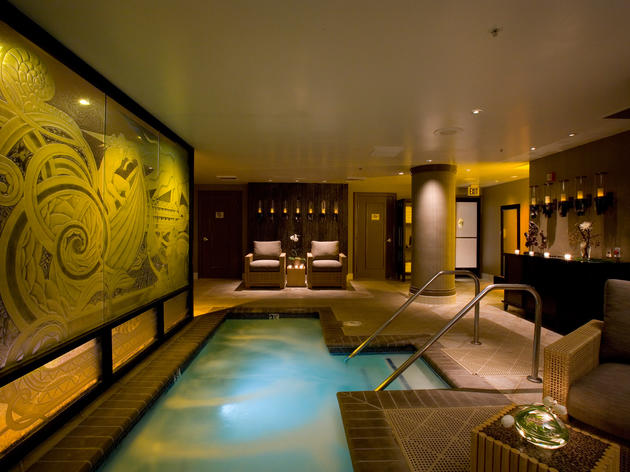 The flagship of Kimpton hotels, the Monaco exemplifies the brand's playful spirit and exceptional service, with eye-popping design elements, unexpected amenities, and a welcoming staff eager to help. The grand lobby of the 1915 building is dominated by a sweeping marble staircase, rising beside a walk-in fireplace of comic-book proportions. Guest rooms are a riot of color and textures, with stripy wallpaper in bold primary colors, filigree prints, red-lacquered side tables, white plantation shutters, and indigo-blue walls. Long desks, copious outlets, and swiveling leather task chairs appeal to business travelers, but cheetah-print bathrobes, in-room yoga kits and goldfish bowls complement functionality with fun. The on-site fitness center is better than average, and adjoins a small spa with sauna, steam and Jacuzzi available to guests for no additional charge.
Venue name:
Hotel Monaco
Contact:
Address:
501 Geary St
San Francisco


Cross street:
at Taylor St
Transport:
Bus 2, 3, 8AX, 8BX, 8X, 27, 30, 38, 45, 76X, 91
Do you own this business?