San Francisco interior designers to help you makeover your home
Want to update your home's look but don't know where to start? Seek professional help from these online design companies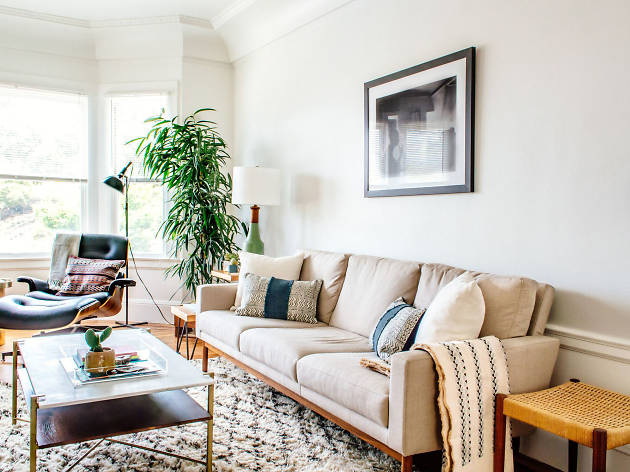 Even if most of your furniture hails from the halls of Ikea, you can still add some signature California aesthetic (think reclaimed wood, modern chairs and rainbow accents) to your home with statement pieces from these Bay Area furniture designers. In need of some professional help? These online design companies will turn your tiny apartment into home sweet home with just a few clicks. They'll pair you with an interior designer, send renderings and help you shop for furniture—all without you having to leave your desk.
Online design companies
1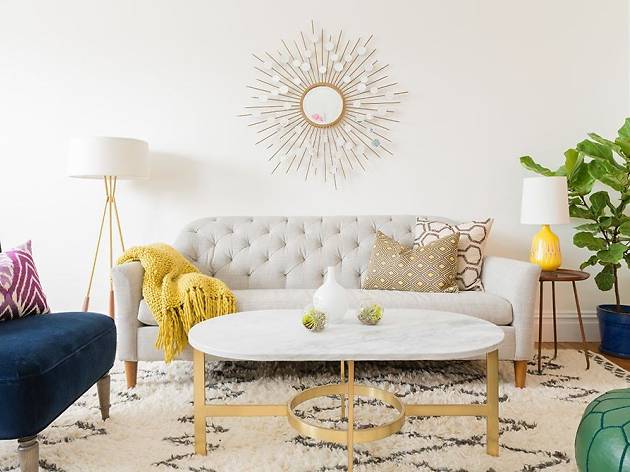 Photograph: Courtesy Decorist
For a complete makeover without any hidden costs, Decorist offers three levels of designs, each with a flat fee: a classic design for $199, an elite design for $499 and a celebrity design (Rachel Ashwell and Chloe Warner are both on the roster) for $799. Once you've partnered with a designer, just upload photos of the space, any inspirational images you've collected and your budget on the website—and watch the magic unfold. The designer will send two different concepts and work with you on a final layout. When it comes time to shop, Decorist provides a clickable shopping list or can take care of all the ordering and delivery for a no-hassle experience straight out of HGTV.
2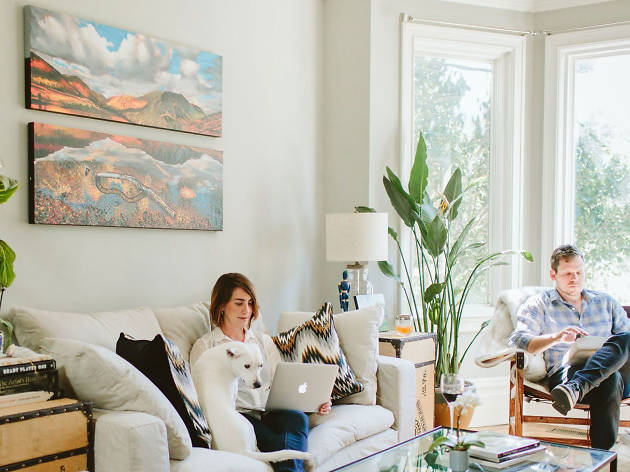 Photograph: Courtesy Modsy
The Modsy experience starts with a quiz. Are you more boho chic or industrial modern? Do you prefer clean lines or ornate details? Once you pick your aesthetic preferences, Modsy uses cutting-edge technology to create a virtual-reality rendering of your space, complete with new furniture and accessories that match your style and colors, budget, storage needs and kid and pet situations. If you love it, you can buy each item directly from the site. If not, switch the product out; you can browse similar options and choose from more than 100 retailers, including Pottery Barn, Restoration Hardware and West Elm.
121 Minna St, 3rd floor (888-380-0260, modsy.com)
3
Photograph: Courtesy Homepolish
With pro designers in more than 15 cities, Homepolish can help implement any design vision. Choose a designer (hourly rates start at $130), and after an initial consultation, buy the level of service that works for your needs and budget. Design packages are offered in 10 hour increments in which you and your designer source materials together, plan layouts, select color palettes, manage contractors and more. Homepolish is the friend who never tires of hearing about your latest DIY project.
Various locations (844-808-4434, homepolish.com)
San Francisco furniture designers
1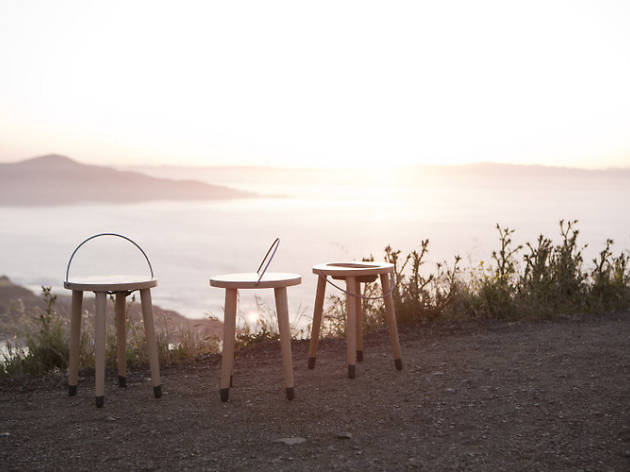 Carrier stools by Yvonne Mouser
For those who love camping and picnics but not wet grass or wet blankets, Mouser offers a simple, chic solution: the Carrier stool. The collection of three wooden stools—all made of alder, a lightweight hardwood native of the Marin Headlands—has a bucket handle for easy transport, a small built-in compartment for carrying tools (or snacks), rubber feet that can deal with a variety of terrains and, under the seat, two straps to hold a blanket. For indoor types, check out Mouser's wooden Conjoined chair, a lounge seat with five legs instead of eight, designed for two people on cold nights spent watching TV under a shared blanket.
◊ Industrious Life, 1095 Tennessee St (415-349-3479, yvonnemouser.com)
2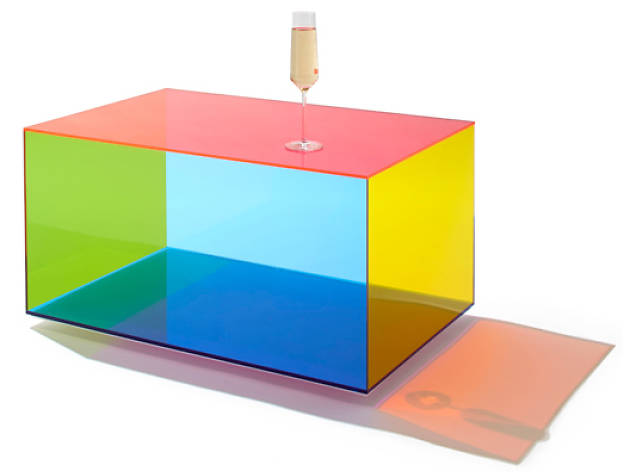 Chroma table by Gary Hutton
The award-winning designer is well known for his signature clean, modern and colorful interiors. Your living room will get an instant boost of style from the Chroma table, a rainbow-inspired, cube-shaped acrylic side table where every face is a different, brilliant color.
◊ Hewn, 101 Henry Adams St (garyhuttondesign.com)
3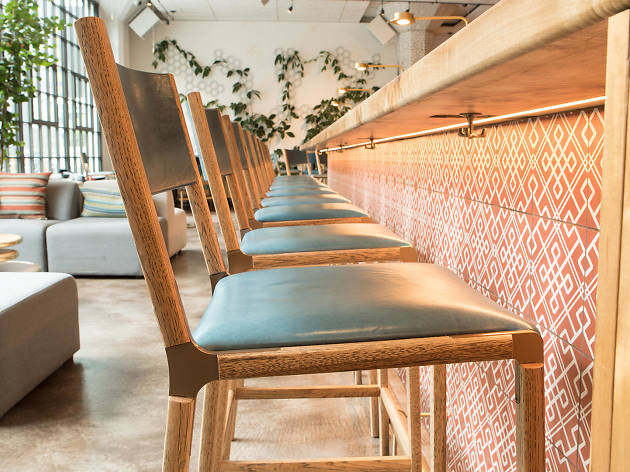 Minimalists and restaurant enthusiasts will love this award-winning design company known for its quality Stemn collection of affordable chairs and stools. The wooden Stemn chair has a cult following in the restaurant business, accenting the dining rooms at Bellota, the Morris, Shakewell and Piccino. Sadly, Michelin-starred chefs are not included in the packaging.
◊ 2151 Harrison St (fyrn.com)
4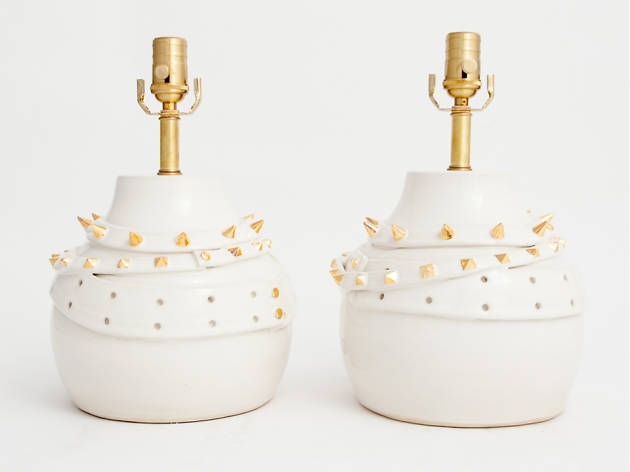 Punk pottery by Amanda Wright
For household staples with an edge, look to Napa Valley–based Amanda Wright Pottery, whose black, white and gold clay creations are outfitted in chain links, harnesses, zippers and spikes. Inspired by the British punk movement, Wright's collection of vases, pendants, lamps and trays takes its cues from her former career in fashion and costume design.
◊ Jay Jeffers—The Store, 1035 Post St (415-440-7300, amandawrightpottery.com)