North Beach and Fisherman's Wharf neighborhood guide
Find the best restaurants, bars, shops, attractions and things to do in North Beach and Fisherman's Wharf with our insider's guide to the area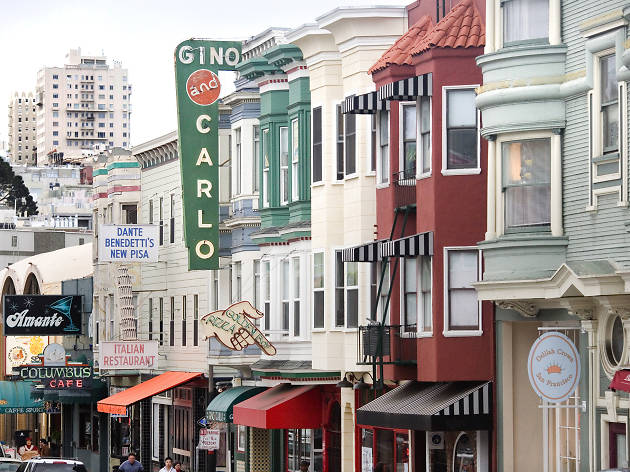 By

Time Out San Francisco editors
|
North Beach, north and east of Columbus Avenue, was the place that first turned San Francisco into the counterculture capital of the U.S. Established in the early 20th century by the city's Italian community, it came to attract leagues of writers and artists, drawn not only by the European aura but by the low rents. The Beat Generation reigned here in the 1950s, and their trailblazing path of individualism and artistic endeavor carried into the early 1960s, when nightclubs such as the Purple Onion and the Hungry i showcased boundary-pushing comedians such as Woody Allen and Lenny Bruce. Later, punk venues like the legendary Mabuhay Gardens solidified the stamp of hipness.
Today, North Beach's mellow streets are still home to elderly Italians playing bocce, reading Neapolitan newspapers and nibbling biscotti at sidewalk cafés. Locals largely ignore the brash strip joints along Broadway, frequenting neighborhood treasures such as literary landmark City Lights bookstore, Vesuvio bar (the favorite haunt of Jack Kerouac), and iconic coffeehouse Caffe Trieste. The patinated copper Columbus Tower at the corner of Columbus and Kearny streets houses director Francis Ford Coppola's American Zoetrope Studios and wine bar. Just above it, Grant Avenue is lined with one-of-a-kind boutiques, antiques and curiosity shops. Further east atop Telegraph Hill, landmark Coit Tower was the site of the West Coast's first marine telegraph.
On the northern waterfront edge of the neighborhood, Fisherman's Wharf dates back to the Gold Rush, when Italian and Chinese immigrants plied the Bay for crab and other seafood and sold it right off their boats. Famous families included the DiMaggios (kin of late baseball great Joe). Today the wharf is a conglomeration of mostly novelty attractions, souvenir shops and tourist traffic, but you can still glimpse real fishermen in Fish Alley, off Leavenworth Street. Aquatic Park (between Hyde St and Van Ness Ave) offers one of the best strolls in the city, with panoramas of the Golden Gate Bridge and Alcatraz, and a fleet of historic ships docked at nearby Maritime National Historical Park. It's also the beginning of the Golden Gate Promenade, which continues for three miles along the shoreline of Crissy Field to Fort Point.
Things to do in North Beach and Fisherman's Wharf
Restaurants and bars in North Beach and Fisherman's Wharf
Music and nightlife in North Beach and Fisherman's Wharf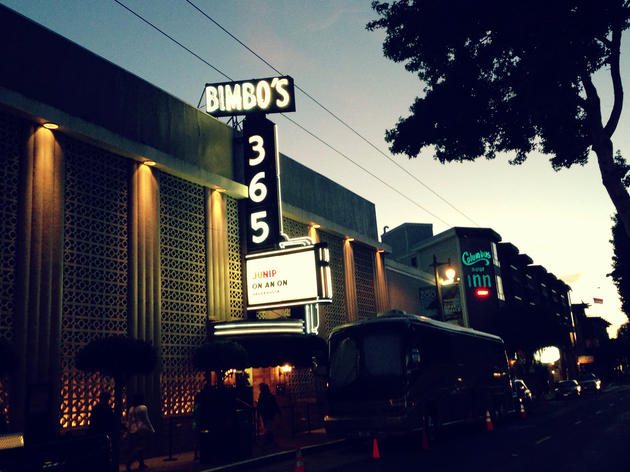 Bimbo's began life as a Market Street speakeasy in 1931, moving to North Beach two decades later. The venue is still owned by the descendants of Agostino "Bimbo" Giuntoli, one of its original proprietors, and has been nicely preserved, with a mermaid theme running throughout. It's one of the most elegant places to see a show without an orchestra or opera singers present. Rita Hayworth once appeared here as a dancer, but these days you're more likely to see edgy acts like Zola Jesus, international pop heroes like the Raveonettes and tribute bands such as Tainted Love or Super Diamond working up the crowd.
Shopping in North Beach and Fisherman's Wharf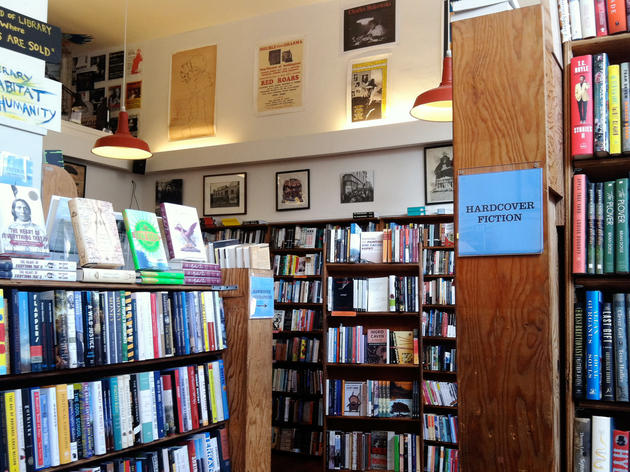 Since 1953, City Lights has been a San Francisco institution. Situated in North Beach, just off the seedy strip of Broadway, the shop feels like a small piece of history. The Beats are the shop's patron saints, and quotes and photos of Burroughs, Kerouac and Ginsberg are displayed throughout the store. (Quotes also gleam underfoot in the adjacent alleyway, like a counterculture yellow brick road). It's a beautiful space, with arched doorways, vintage art and light filtering in through large east-facing windows. It's not uncommon for regulars to settle into a sunny corner with a book. Beat literature and poetry is housed upstairs, while current literature, fiction and nonfiction is shelved on the main floor. Many of the staff picks have progressive political leanings, as you might expect from a shop where posters read "Eat, sleep, read, provoke," and "A literary Habitat for Humanity." It's not just a bookstore—it's a legacy.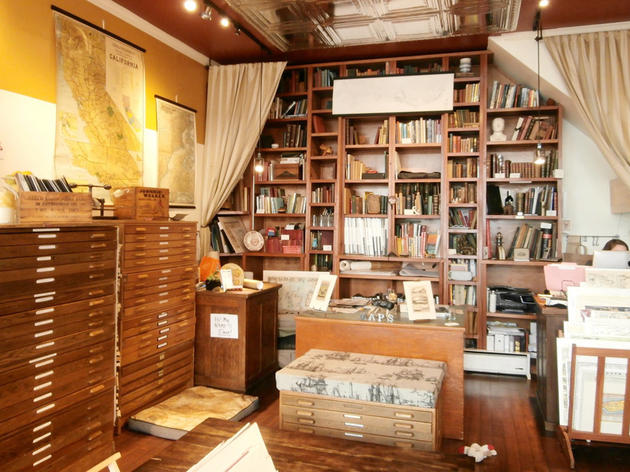 Tucked away on a slow-moving strip of North Beach, Schein & Schein is worth the detour. Owners Jim and Marti Schein specialize in antique maps, particularly those of San Francisco and greater California, but you'll also find a variety of printed treasures including hotel and travel brochures; lithographs; scientific, medical, astrological and anatomical illustrations; rare atlases; and copper and steel engravings. Stepping into the quiet, sunny shop feels like entering a time warp. The walls are adorned with cartography, and maps and prints are organized in vintage produce and shipping crates and letterpress-type cabinets. Jim is a history buff and can offer up tidbits on the history of San Francisco and the art of map-making for any print you purchase. Though rare maps can run into the thousands, you can find prints for as little as $5 in the discount crates near the entryway.
Hotels in North Beach and Fisherman's Wharf