Winter cheer aplenty awaits on this charming stretch of Inner Richmond this weekend. Support small businesses as they serve up holiday treats, special sales and even gift wrapping for the busy shopper. Keep your eyes and ears open for raffles, photo booths, live music and more as you stroll. Find the fun on Clement Street between 7th Avenue and Arguello.
Union Square skaters will face some fierce competition as dazzling drag queens take to the ice for this San Francisco holiday tradition. If you've always found the sport of figure skating a bit dry, see how you like it with amped up fashion, hair, makeup and of course, lip-syncing. Don't miss out on a scoop of Humphry Slocombe's limited edition flavor, Chocolate Peppermint Death Drop, named for the daring move mastered by professional skaters and drag queens alike.
Annual Crab Feed at the Guardsmen Christmas Tree Lot
This delicious tradition serves the greater good as well as your appetite for shell-crackin' fun. Approximately 97 cents of every dollar raised by this ample crab feed goes toward The Guardsmen, an organization that provides outdoor recreational activities to disadvantaged Bay Area kids. Enjoy a luscious crab and pasta dinner, then dance the pounds away with DJ AJAX.
The popular wine walk trend is waltzing into the Fillmore this holiday season. Running along historic Fillmore Street between Jackson and Eddy, merchants of all types will be open late and offering up specials alongside the requisite wine tastings. Renowned for its jazz history, you'll enjoy live music as you mingle with this neighborhood's local wine lovers.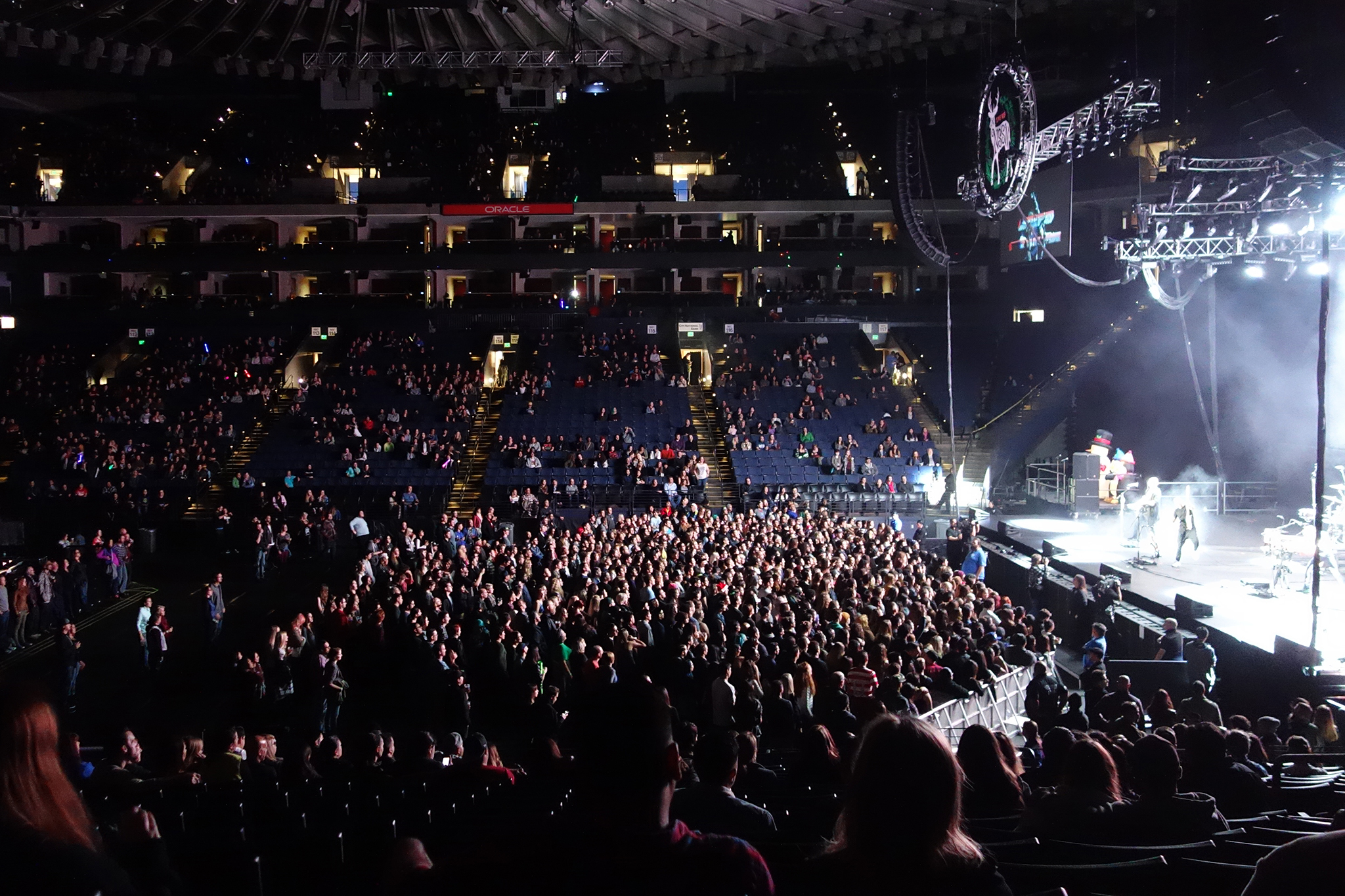 LIVE 105's Not So Silent Night
Anyone who's scanned the Bay Area's FM dial can tell you LIVE 105's Not So Silent Night is just around the corner. The heavily promoted concert boasts a two-night stand this year, with banjo-wielding troubadours The Lumineers headlining Friday and Las Vegas strong act The Killers rounding things out on Saturday. A holiday tradition for tweens and tweens-at-heart, the line-up includes Weezer, Portugal. The Man and many more in its overflowing stocking of aural treats.
The global phenomenon of SantaCon is as steadfast and relentless as winter itself. Santa and the Missus, their elves and reindeer and even a few Hanukkah friends will take to the streets this weekend in the annual pub crawl; whether you opt to join the festive frolickers or flee the red scourge is a question that defines us all. With more than 100 bars participating, there will be fun to be had citywide—don't forget to bring a new, unwrapped toy for Toys for Tots.
If SantaCon isn't your scene, suit up for this healthy alternative. Sign up for a festive 5k or mile-long jaunt and receive your very own Santa uniform to don while sprinting for charity. Money raised by this fun run goes toward supporting Sonoma's high school cross country teams affected by wildfire — feel good, look good, do good.
Not everything has to be about the holidays. The grizzly Parks and Recreation star comes to the Masonic to sing folk-tinged songs that take on social-media culture, body-hair etiquette and life as Hollywood's favorite lumberjack. If you're lucky, the award-winning actor/writer/husband of Megan Mullally might even offer up some wood-working tips.