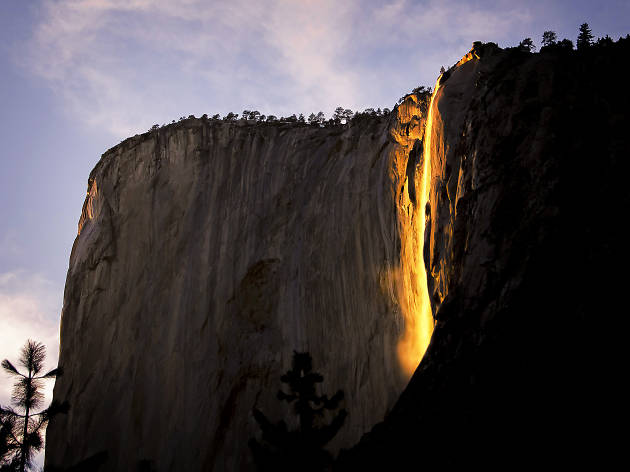 Yosemite's famous firefall will glow again this month
Posted: Friday February 15 2019, 7:44am
Every February, something magical happens in Yosemite. Horsetail Fall on the east side of El Capitan glows a fiery orange at sunset making the waterfall look like a glowing lava stream as it cascades down the mountain. The annual event, which lasts for just two weeks, is known to attract over 1,000 sightseers and photographers every year.
Last year, Yosemite instituted a reservation system in the attempt to quell traffic jams and increase security measures. That's gone this year, but if you want to see the firefall for yourself, you're going to have to prepare for a hike in the snow. Yosemite announced that the only available space to park will be Yosemite Falls Parking Area, at least a mile from firefall viewpoints.
Park officials are anticipating prime viewing season will occur next week and last through the Feb. 24. So pack up your snow shows, because this natural phenomenon is worth the trek.
Share the story