The 5 best affordable San Francisco apartments this January
At just $1,000 to $2,000 per person, these handpicked San Francisco apartments are actually worth the money
San Francisco is an amazing place to live, which, as we all know, makes apartment-hunting in the Bay tricky. You may even consider desperate measures to shift the rent/income ratio in your favor—something transplants quickly realize after moving here. Affordable San Francisco apartments are hard to come by, but they do exist. Whether you want to live in the Mission, the Richmond, or somewhere in between, check out our rotating selection of attractive, spacious digs ranging in price between $1,000 and $2,000 per person, per month, from real estate site Zumper's inventory. But do it quickly: These will be gone before you can say "security deposit."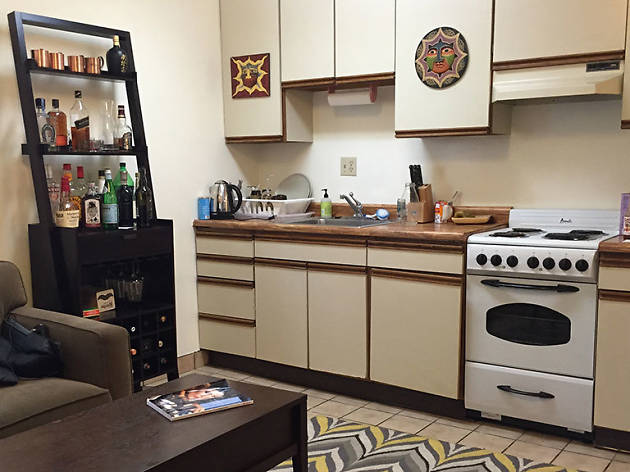 Beach St and Cervantes Blvd #A
One-bedroom in Marina, $2,000/month ($2,000 per person)
Compared to its neighbors in the preppy Marina district, this garden apartment in a three-unit building is downright cheap. The combined living room and kitchen looks a little snug—you certainly won't miss out on the conversation when hosting a dinner party—but in summer, the shared patio provides extra lounging (and barbecuing!) space. With Chestnut Street gems like Tacolicious within walking distance, you probably won't be cooking much anyway—and singles who shop at the nearby Dateway might not be covering the rent solo for long…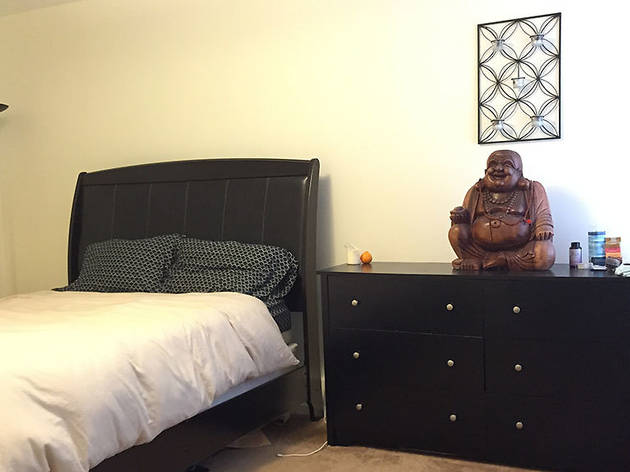 Beach St and Cervantes Blvd #A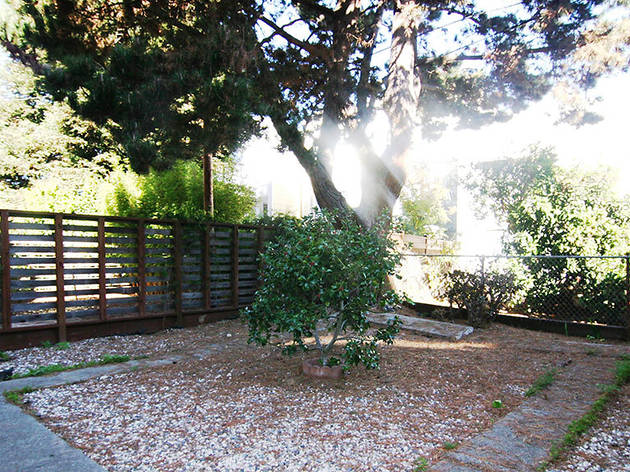 Beach St and Cervantes Blvd #A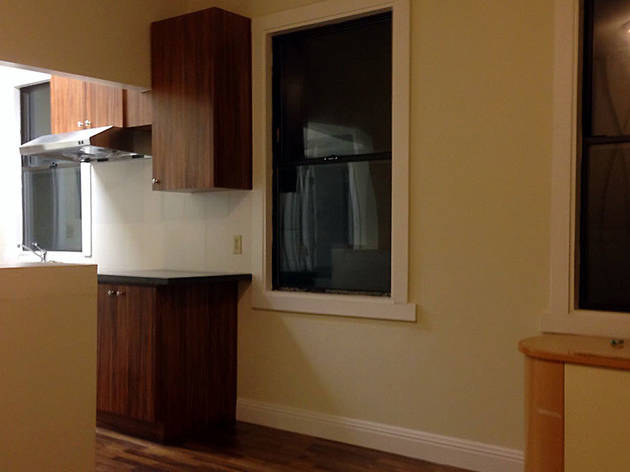 Two-bedroom in Richmond, $2,600/month ($1,300 per person)

It may be across town from just about everything, but we could consider trading convenience for an ocean view from three rooms. (Unfortunately, since the photos in the listing seem to have been taken at night, you'll have to take their word for it.) With the Golden Gate Park and Lands End trails on the doorstep, outdoorsy types (pretty much everyone in this city then) will be in their element. And since your friends will have to trek out to the beach to visit you, that office-cum-spare-bedroom will come in handy.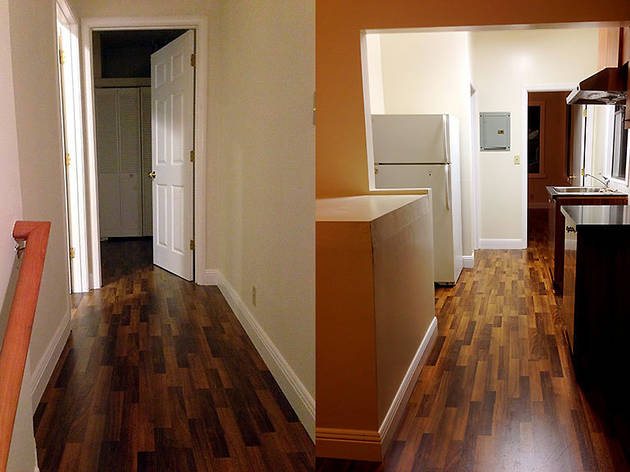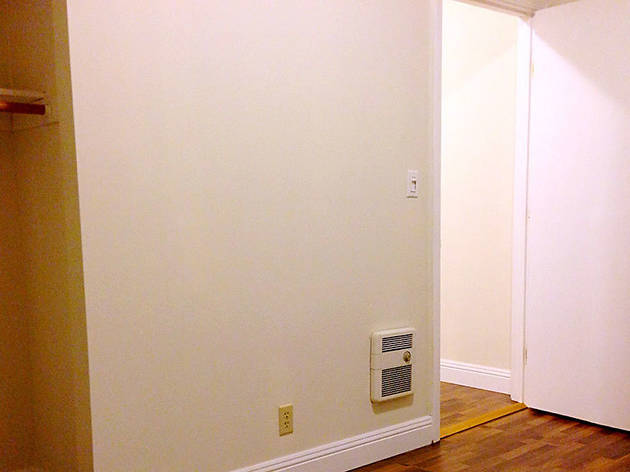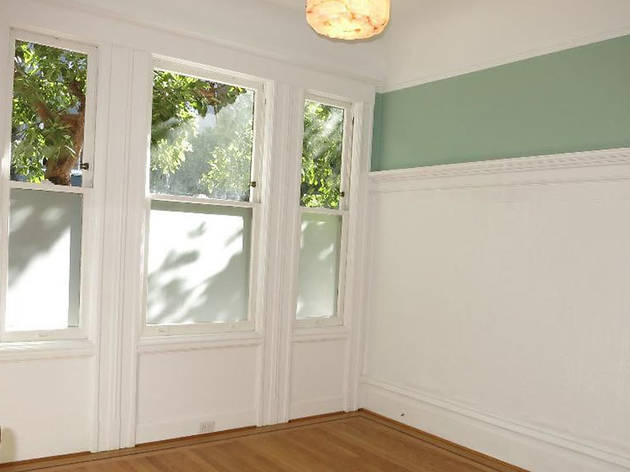 Scott St and Fell St, Alamo Square
Two-bedroom near Alamo Square, $3,375/month ($1,687.50 per person)

A block from the busy Divisadero corridor and hotspots like Nopa and Madrone, this light- and character-filled Edwardian is what people dream of when they move to San Francisco (well, that and the sourdough). But you may end up getting more SF "character" than you bargained for come May—it's smack-dab in the middle of Bay-to-Breakers party central.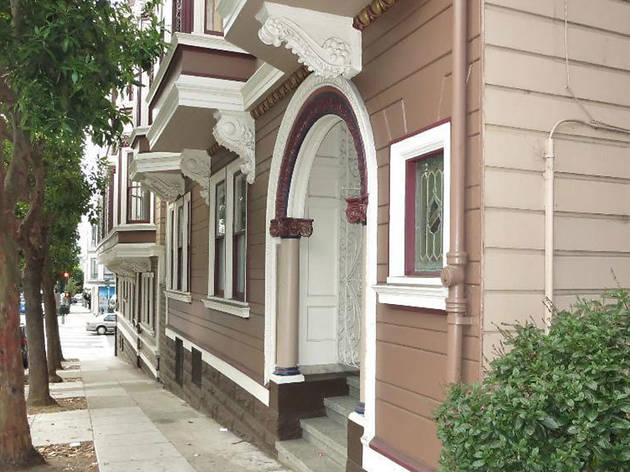 Scott St and Fell St, Alamo Square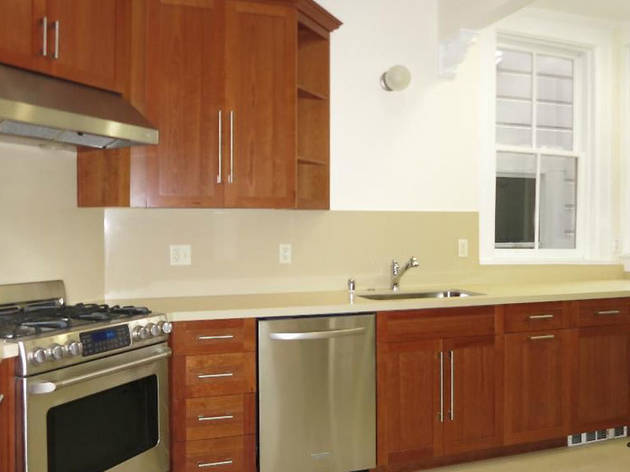 Scott St and Fell St, Alamo Square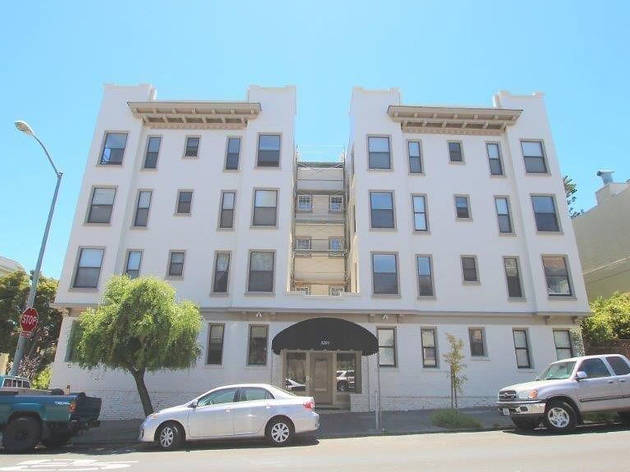 Two-bedroom in Pacific Heights, $3,750/month ($1,875 per person)
If you're going to live in Pacific Heights, you're going to need a walk-in closet. This apartment in a rather posh-looking building has two—but you'll have to negotiate with your roomie since the second one is in the hall. Not only will you have plenty of room to stash finds from Sacramento Street staples such as fashion mecca Susan, you can divert gym membership funds to your retail habit and get your daily cardio on the gorgeous Lyon Street Steps.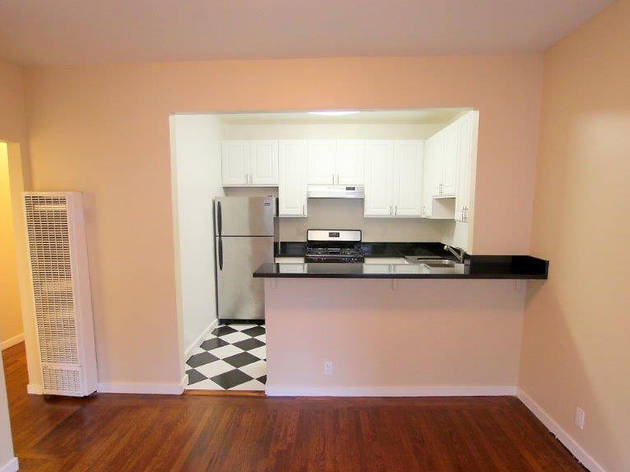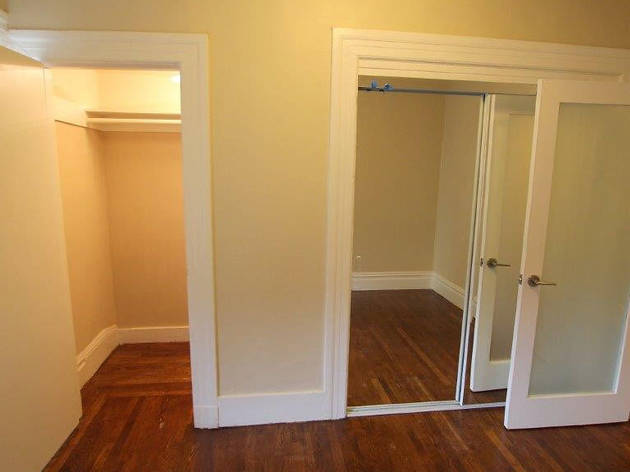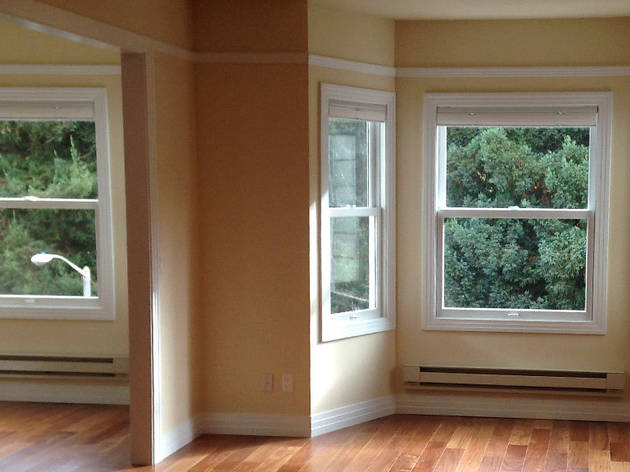 Three-bedroom in the Panhandle, $4,950 ($1,650 per person)
It may be close to Haight-Ashbury (and the address spookily references a certain decade) but there isn't a whiff of the hippie lifestyle in this top-floor pad. Pro-establishment amenities include a very chic stainless steel kitchen—where you can whip up meals with ingredients from the nearby Whole Foods—and in-unit laundry. In-unit laundry! For an extra $250, you can even have your own parking space. Unless you're a Getty, this is as luxurious as it gets.