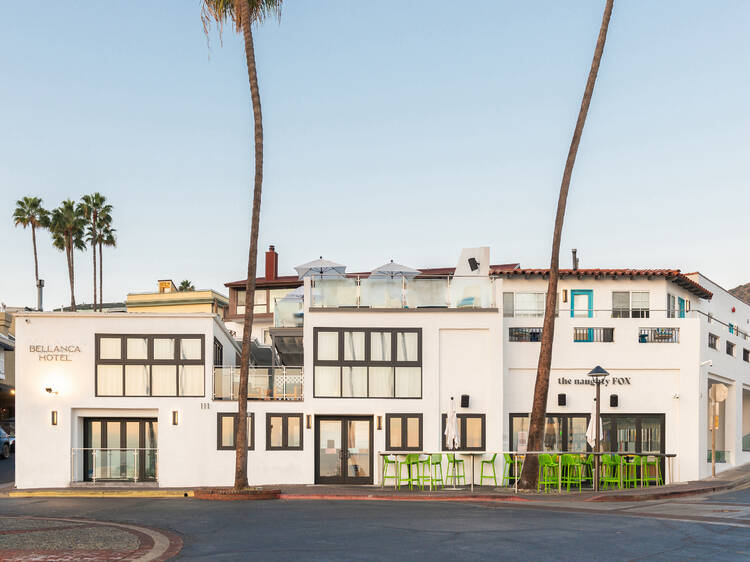 Courtesy of Bellanca Hotel
Formerly known as Portofino Hotel, the Bellanca Hotel offers free beach cruiser rentals to explore the island, but the biggest draw is their rooftop sundeck for some quiet time overlooking the Pacific—perfect for sunset cocktails, sunbathing, or reading. Many local places (restaurants included) will charge you for tap water, but Bellanca gives guests unlimited bottled water (free of charge) that comes in handy after a day at the beach. They offer standard rooms, spacious cabanas, and suites, some with ocean views and others overlooking their charming courtyard area. While there, visit the popular onsite restaurant The Naughty Fox (expect a line during lunchtime) overlooking Avalon Bay, where you'll find a mix of seafood and other classic dishes.
Mood? Family-friendly.
Location perks? Walking distance from Descanso Beach.
Budget range? Super cheap.