The 10 best things to do in Santa Fe
Explore the famous art and architecture of "the City Different" with this guide to the best things to do in Santa Fe.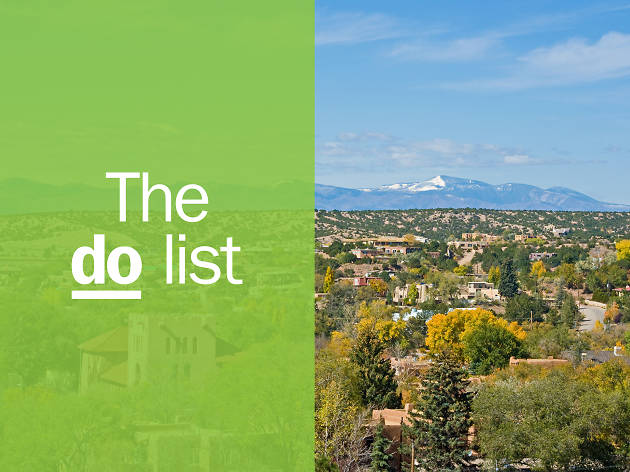 New Mexico's capital city is known for its stunning, ancient architecture, delicious restaurants and vibrant art scene. It's these three categories that inform the best things to do in Santa Fe. Whether you peruse the masters at the Georgia O'Keefe Museum, eat Christmas-style posole at a local restaurant, or visit an ancient momument, use our guide to check off all the best things to do in Santa Fe, New Mexico.
Done something on this list and loved it? Share it with the hashtag #TimeOutDoList and tag @TimeOutEverywhere.
Find out more about how Time Out selects the very best things to do all over the world.
Best things to do in Santa Fe
1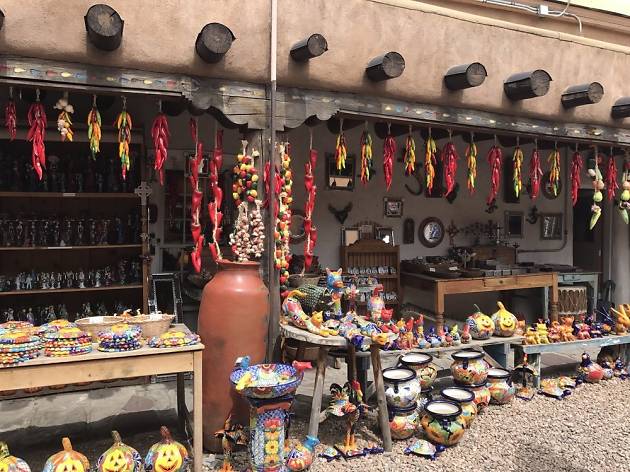 Photograph: Yelp/Lauren C.
For nearly 400 years, the Santa Fe Plaza has served as the beating heart of this charming city hosting Indian and Spanish markets and community gatherings. Peruse art galleries, stunning churches and local vendors.
2
Photograph: Courtesy Georgia O'Keeffe Museum
Dedicated to the life and works of legendary artist Georgia O'Keeffe, this quaint museum houses the largest permanent collection of O'Keeffe's work in the world. O'Keeffe lived in New Mexico for many years and you'll see many of state's landmarks and iconic buildings reflected in her artowrk.
3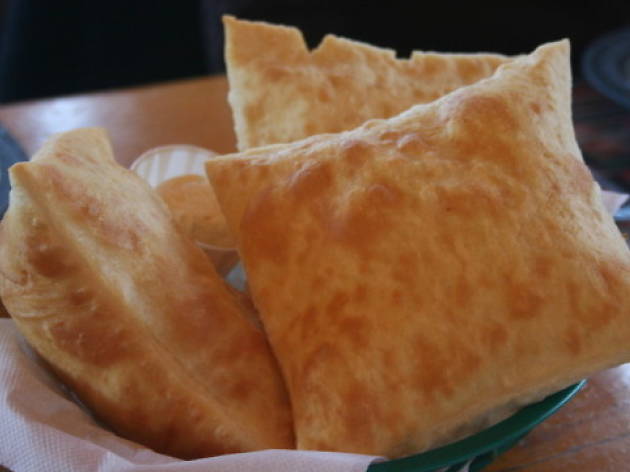 Photograph: Flickr/FJ40TROUTBUM
Eat posole and sopaipillas at Tia Sophia's
This landmark Santa Fe cafe features good-old-fashion northern New Mexico dishes like pollo adovada and sopaipillas at reasonable prices. Order the posole Christmas-style (a mix of red and green chili) and prepare to sweat.
4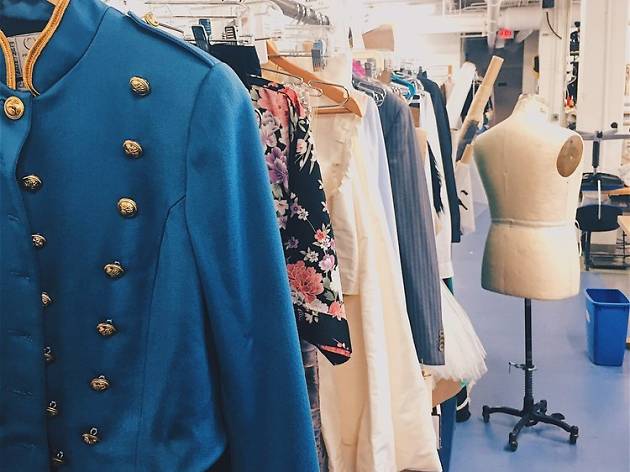 Photograph: Yelp/Lauren S.
You might not expect one of the country's best opera houses to be located in the Southwest, but the Santa Fe Opera House is renowned for introducing new operas including more than 40 American premieres and 15 world premieres. The building itself is a magnificent piece of modern architecture around an open air theater.
5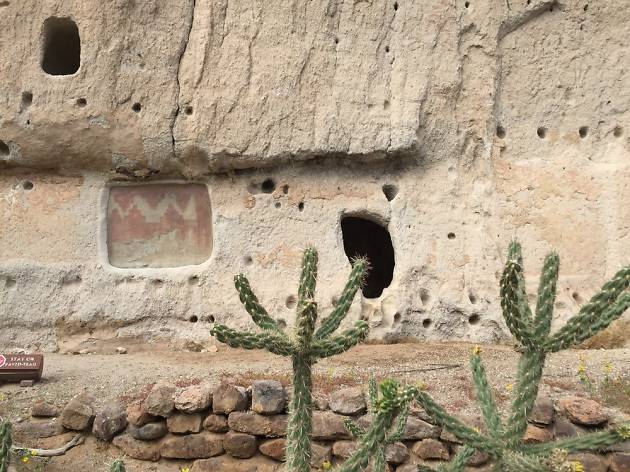 Photograph: Yelp/Afshin A
Bandelier National Monument
Bandelier National Monument includes over 33,000 acres of rugged, beautiful canyon and mesa country. The famous Petroglyphs include ancient dwellings carved into the soft rock cliffs as well as evidence of a human presence going back over 11,000 years.
6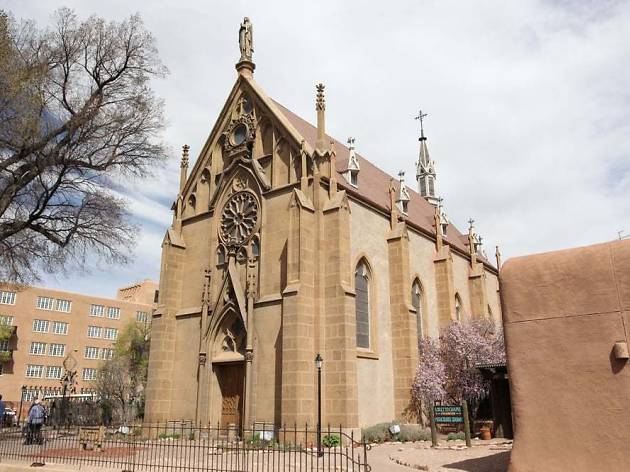 Photograph: Yelp/Yuko H.
Believers and non-believers alike can marvel at the architectural wonder that is the spiral staircase inside the Loretto Chapel. Completed in 1878, a mysterious carpenter built the staircase with two 360 degree turns, no visible means of support and without any nails.
7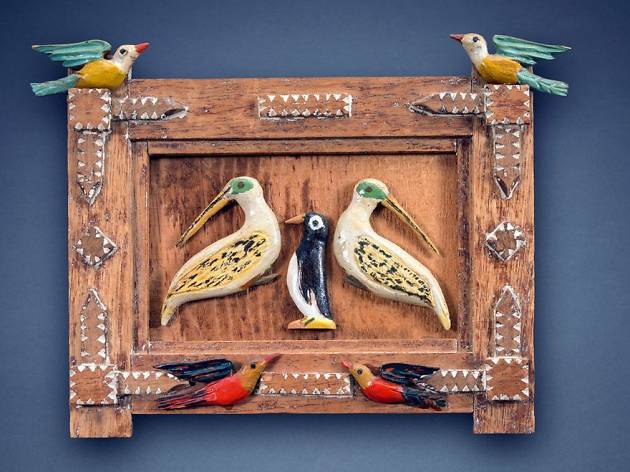 Photograph: Courtesy Museum of International Folk Art
Museum of International Folk Art
This world-class facility perched atop Santa Fe's museum hill has the largest collection of folk art in the world, including popular art, toys and textiles from more than 100 nations around the world.
8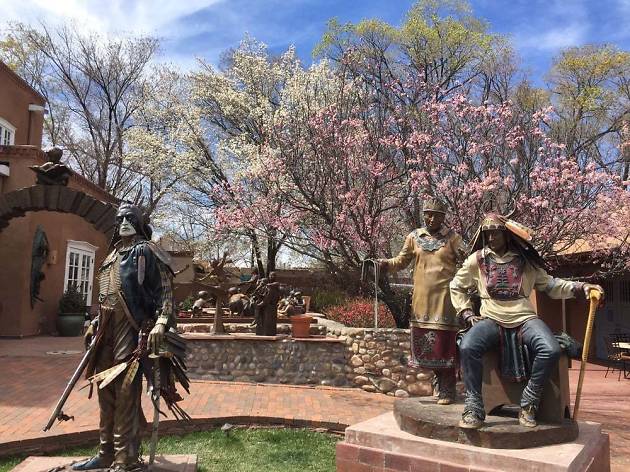 Photograph: Yelp/Yuko H.
The largest concentration of Santa Fe's legendary 200 art galleries is located down Canyon Road. Walk down the road for a charming, vibrant stroll thorugh old town Santa Fe.
9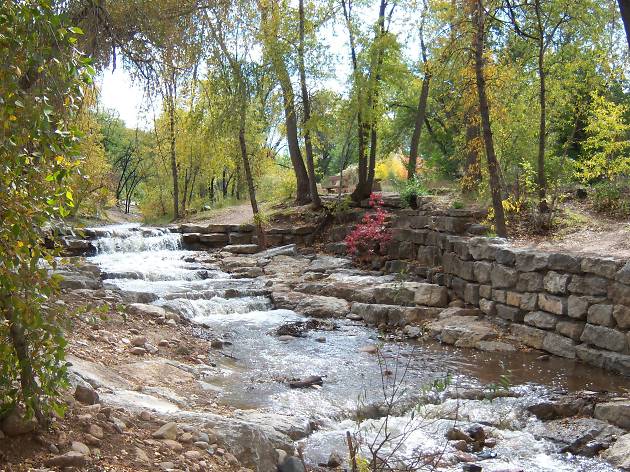 Photograph: Flickr/CityofSantaFe
Santa Fe River Park Trail
When the water runs, Santa Fe River Park is a supreme example of desert Southwest flora and fauna. When times are dry, the riverbed offers another fun trail to hike through the heart of Santa Fe.
10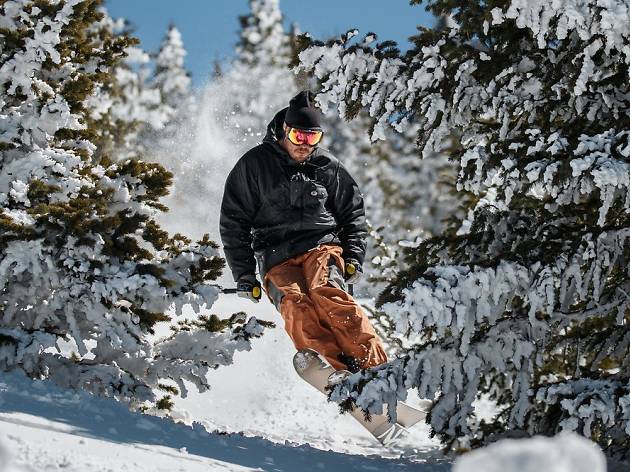 Photograph: Courtesy Ski Santa Fe
That's right, Santa Fe's intense elevation (it's the highest capital city in the nation) means it snows in the wintertime. Well-known for it's friendliness, hit the slopes at Ski Santa Fe before stopping for an unforgettable unch on top of lift 4.
Hungry for the best eats in Santa Fe?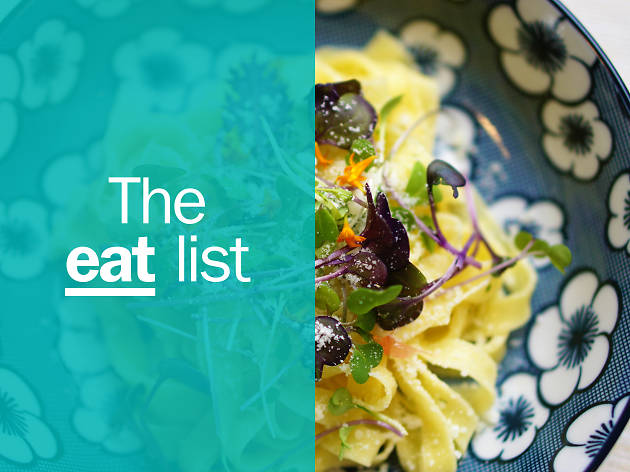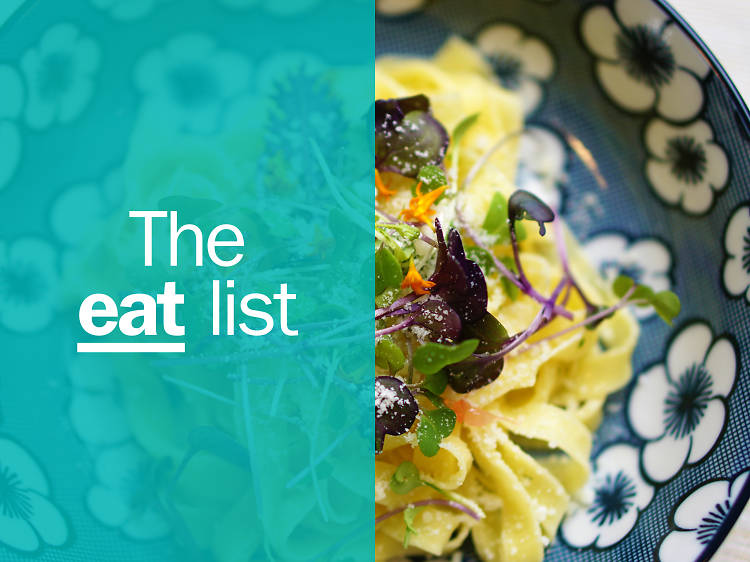 An artist haven made famous by Georgia O'Keeffe, Santa Fe is also known for its traditional New Mexican food, a unique mash-up of hearty ranchero fare, Mexican cuisine and Native American dishes. The dining scene may be small, but locally sourced ingredients and local farmers make the best restaurants in Santa Fe truly delicious.