The 13 best Seattle events
To understand the origins of the city's liberal vibe, you'll want to attend the best Seattle events throughout the year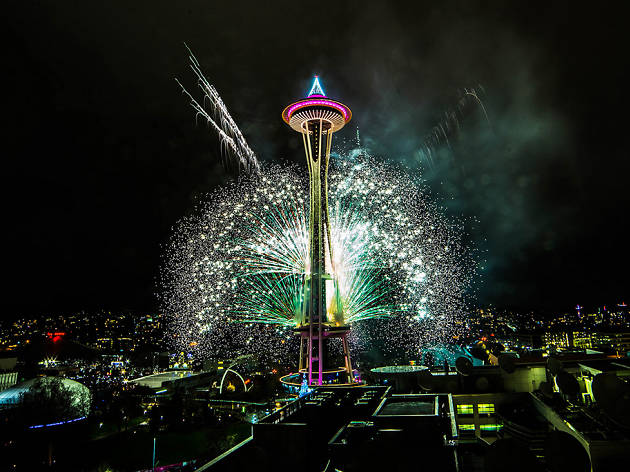 Ask someone from out of town what Seattle is about and you'll likely hear about the city's liberal politics (weed is legal here!), Kurt Cobain's life (he lived and died here) and all about the many important companies headquartered here, including Starbucks, Microsoft and Amazon.
What you probably won't hear about is the underlying culture that gave rise to these various Seattle symbols, a culture of non-conformity and appreciation for nature that fostered a local sense of value in the arts (here are the best museums in town), history and, of course, the city's food and restaurant scene (naturally aided by the gorgeously fertile land that is the Pacific Northwest).
This dedication to the essence of the city is apparent in both the permanent attractions peppered throughout various areas and the best Seattle events that celebrate the local culture year after year.
Whether a foodie, a music lover or a cinephile, these yearly festivals and happenings will make you never want to leave town.
Best Seattle events
1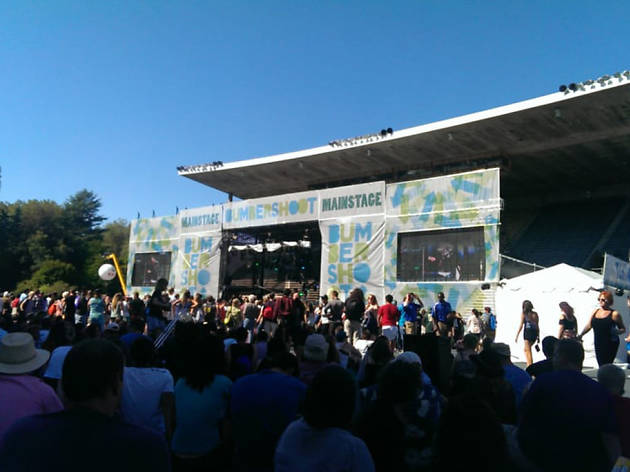 Photograph: Courtesy Yelp/Ken L.
Since 1971, this Labor Day weekend, three-day festival has been Seattleites' last summer hurrah. Taking place beneath the Space Needle and aptly named Bumbershoot (an old colloquial term for an umbrella), it is one of the largest annual international music and arts festivals in North America. Featuring an eclectic music scene (Bob Dylan, Weezer and J. Cole each graced the stage at one point), the festival also showcases other forms of art, including comedy and film.
2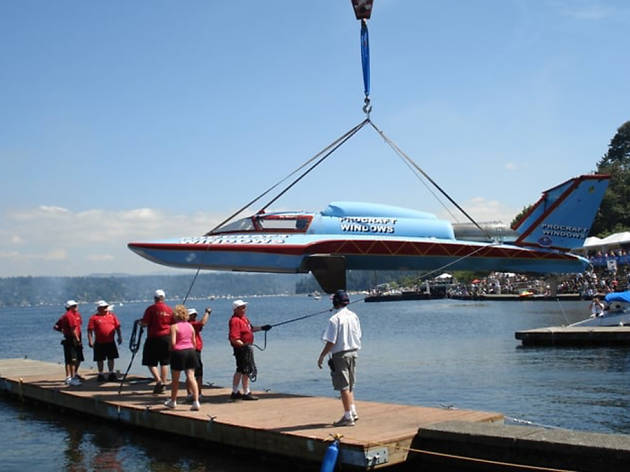 Photograph: Courtesy Yelp/Alison V.
A city surrounded by both salt and fresh water, Seattle is an ideal place to spend the summer. Since 1950, Seafair has celebrated just that when hosting about eight weeks of events from June through August. The 75 happenings include the Torchlight Parade and the popular Seafair Weekend Festival, during which everyone with a boat takes to the water to watch the Blue Angels, hydroplane races and the sunset turning Mt. Rainier red.
3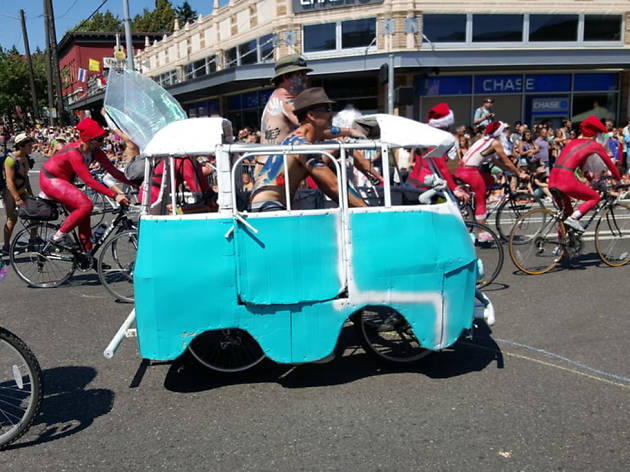 Photograph: Courtesy Yelp/Willy M.
More of a local favorite, the Fremont Solstice Parade takes place on the longest day of the year in the most artsy neighborhood in Seattle. Anyone can participate in this people-powered (no motors!), inclusive and creative parade. No written messages are allowed, which breeds expression in all sorts of unique forms: be prepared for naked, painted bodies of all shapes and sizes to take over the street.
4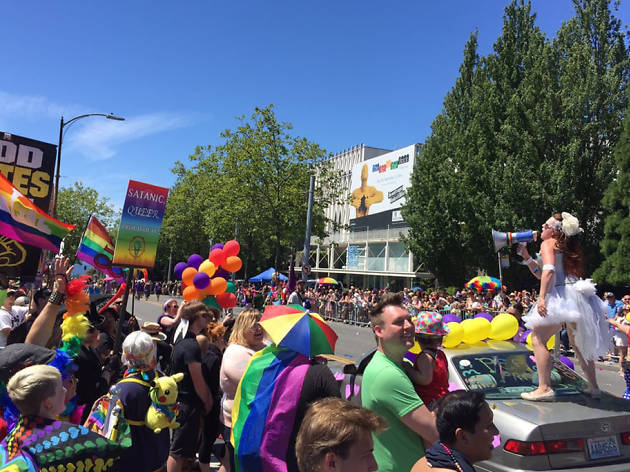 Photograph: Courtesy Yelp/Brandon A.
Every year in June, PrideFest steals the show in Seattle for an entire weekend. Though the producers have changed, the show continues on with the Pride Parade, 40 years strong, right in the middle of it. Events are held throughout the city all weekend, especially in the Capitol Hill neighborhood, the epicenter of local LGBTQ life.
5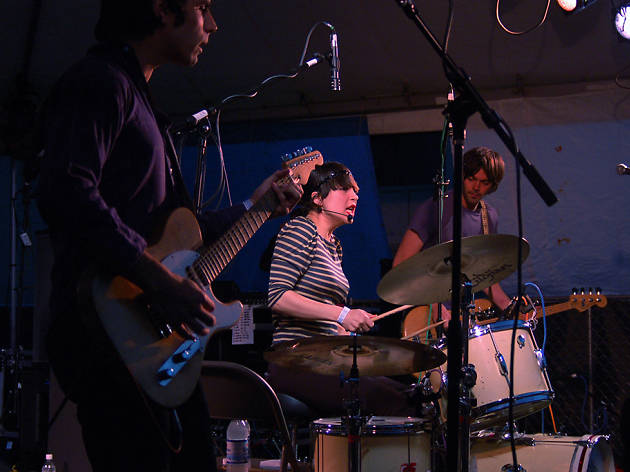 Photograph: Courtesy flickr/cc/pnw_mb
Capitol Hill hosts a few notable parties throughout the year, including the always-fun block party. The three-day music festival, running annually since 1997, takes place during one of the most beautiful months in Seattle: July. Starring big names and featuring local talent across six stages, the block party empties the rest of the city for a weekend.
6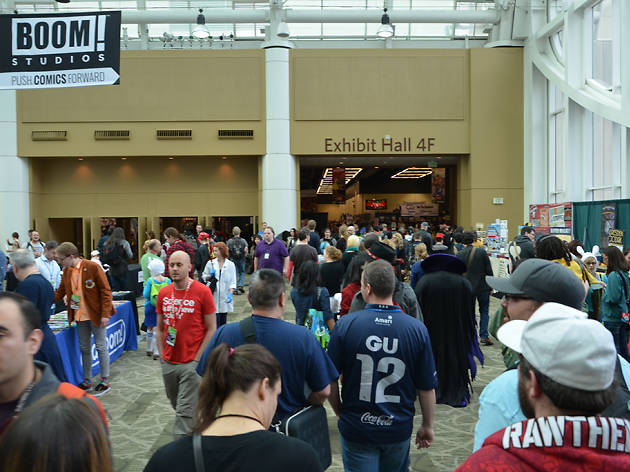 Photograph: Courtesy flickr/cc/Studio5Graphics
Ever seen someone in a full Wookiee get-up? Giving Halloween a run for its money, Emerald City Comic Con floods Seattle with costume-laden adults. Unless you are attending the event, avoid downtown during this weekend in March: 2018 saw 95,000 fans. Word to the wise? Try to be in town for this one.
7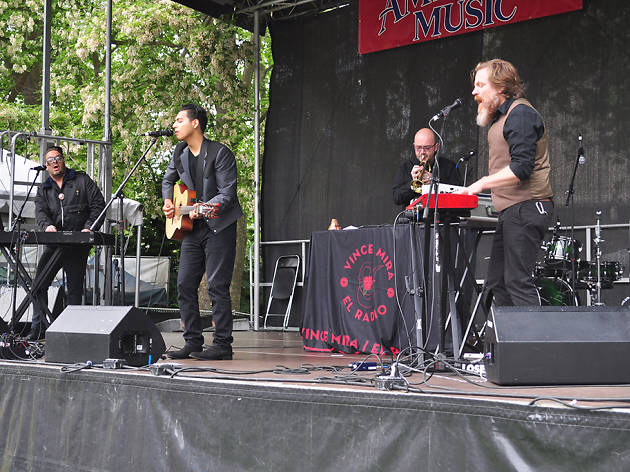 Photograph: Courtesy flickr/cc/Joe Mabel
Taking place annually at the Seattle Center over Memorial Day weekend for over 40 years, Northwest Folklife celebrates the traditions of every group in the region. Artists apply to participate with anything from hand-crafted items to music to cuisine. It's sort of like the smaller (expect only a couple hundred thousand participants), free, local (every performer hails from the region), more hippy version of Bumbershoot.
8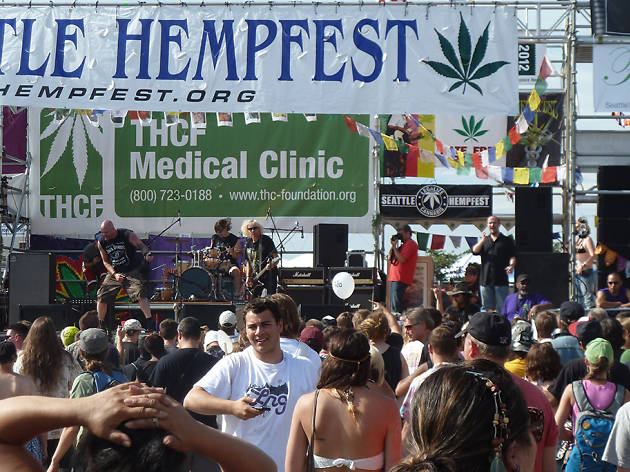 Photograph: Courtesy flickr/cc/Chas Redmond
Yes, cannabis is legal in Washington, but Hempfest was around long before that was the case. In fact, this started as a "protestival," an annual policy reform event that is now almost in its 30th year. Since it first started, the focus has changed from legalizing weed to conducting business post-legalization (among other things). Of course, the event includes music and lots of samples.
9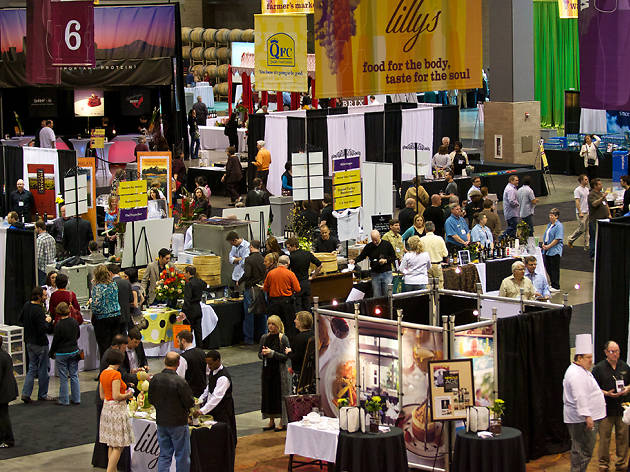 Photograph: Courtesy flickr/cc/Eric Hwang
For a little pick-me-up towards the end of winter, engage your senses at the "nation's largest single-region wine and food event" in March. Delighting Seattleites' culinary curiosity for more than two decades, Taste Washington bring together over 230 wineries and 65 restaurants for four days of food and wine. To give you an idea of the event's magnitude, consider that the Grand Tasting takes place at CenturyLink Field—which is where the Seahawks play.
10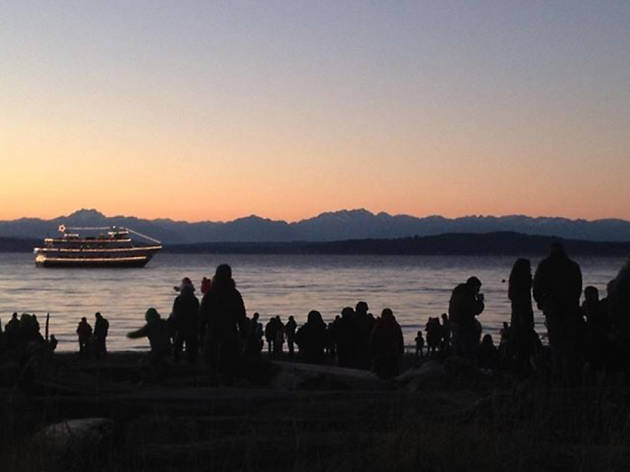 Photograph: Courtesy Yelp/Richie D.
Since 1949, Seattle has brightened its 10-hours-of-sunlight-per-day-winters with boats covered in hundreds of Christmas lights. The Parade of Boats is one of several events throughout December and it comes with a whole lot of boats that are decked out (#BoatHumor) in lights. The Grand Finale's lead boat, named The Spirit of Seattle, sails around the city to about 65 various waterfront communities. Seattleites can join on Follow Boats or gather onshore to admire the lights and the choirs performing on board.
11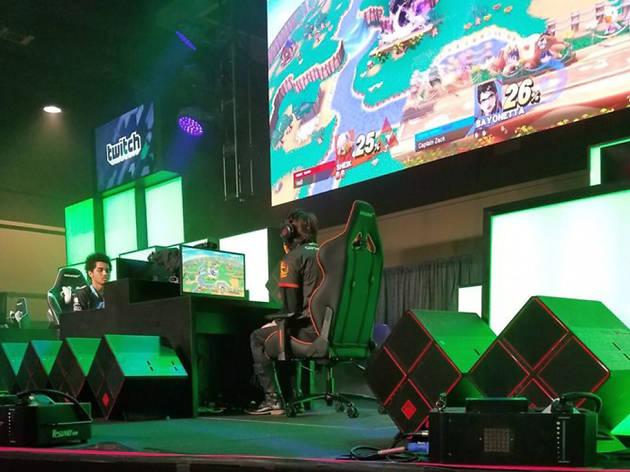 Photograph: Courtesy Yelp/Ron G.
The Penny Arcade Expo (PAX) is the gaming conference series—like Comic Con for video games. There are several PAX events throughout the year across the nation (Boston, San Antonio, Philadelphia) and one in Australia. Where did the affair first start? A suburb of Seattle. Today, PAX has grown into a four-day event in downtown Seattle over Labor Day Weekend that always sells out.
12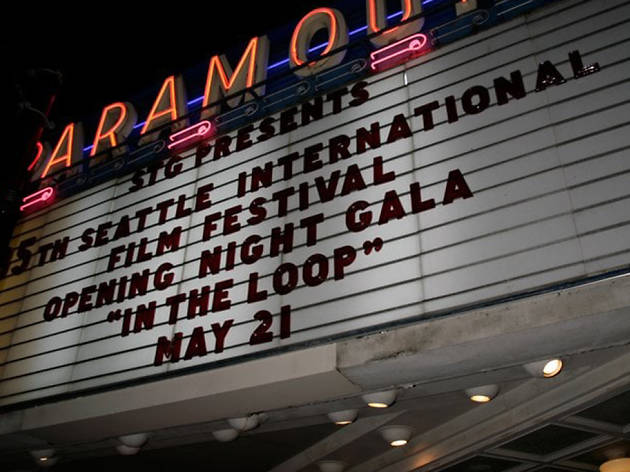 Photograph: Courtesy Yelp/Henrik B.
Seattle International Film Festival
Seattle International Film Festival (SIFF), the largest film festival in the country, will run for the 45th year in 2019. The 25-day event brings the audience features, short films and documentaries from over 85 countries—70% of which play exclusively at SIFF. If you miss the festival, at least catch a movie at the SIFF cinema next time you're in town.
13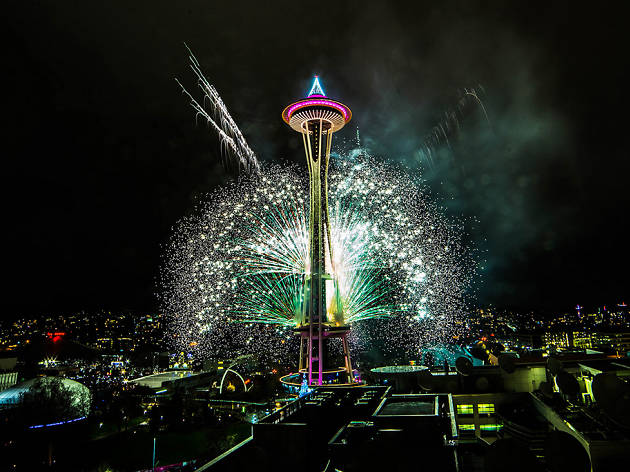 Photograph: Courtesy flickr/cc/Yin Zhou
New Year's Eve Space Needle Fireworks
Though every city celebrates the coming of the New Year with fireworks, no other city shoots them off of the Space Needle. Because the 56-year-old attraction is located a hop north of downtown's skyscrapers, there's hardly anything to block the view. There is a celebration in the Space Needle's restaurant as well, but don't attend if you want to be able to see the fireworks.
In town with the little ones?
The world-famous Pike Place Market (and the local food scene it inspires), sprawling and well-maintained parks, exciting technology companies and the raucous live music scene all contribute to the character of the Emerald City—and make it an ideal place to raise kids.