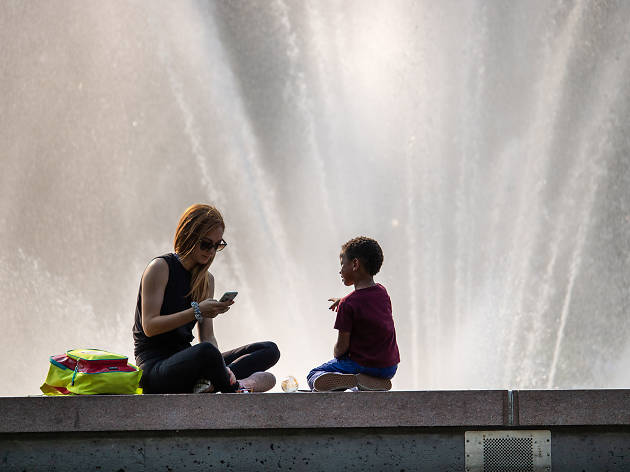 The 11 best things to do with kids in Seattle
Explore Seward Park and the Theo Chocolate Factory when tackling our list of best things to do with kids in Seattle
The same attributes that make Seattle so appealing to adults cater to the small set as well: the world-famous Pike Place Market (and the local food scene it inspires), sprawling and well-maintained parks, exciting technology companies and the raucous live music scene all contribute to the character of the Emerald City—and make it an ideal place to raise kids. Exploring the town with the little ones in tow will actually lead you to some of the coolest spots around. Grab your snacks and bags: it's time to run through our list of best things to do with kids in Seattle.
Best things to do with kids in Seattle
Seattle's most renowned attraction ranks high on the list of things to do with children. Why? There's a bronze pig to climb on (her name is Rachel), fish flying through the air and a giant shoe museum. The little ones can even add their own contribution to the gum wall before eating their way from the brand new Market Front's Indi Chocolate to the ice cream shop at Shug's Soda Fountain.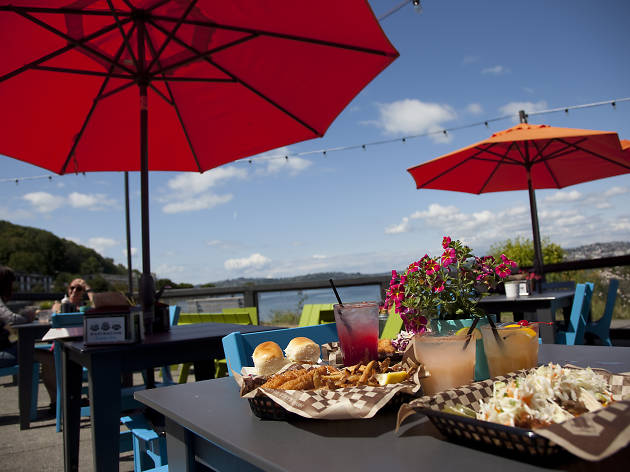 Photograph: Courtesy Marination Ma Kai
No trip to the city is complete without a trip to sea and the easiest, cheapest way to do that is to hop on the water taxi from the southern edge of downtown for a 10-minute journey across Elliott Bay. On the other side, dock in front of Marination Ma Kai and grab a taco and some shaved ice. Go for a stroll down the beach or build a sandcastle while admiring the panoramic view of the city before heading back home.
For parents who haven't yet given in to listening to the Baby Shark song full time but really wish the kids could appreciate some "grown up" music: this group of bands brings independent rock music to little ears. The movement is spearheaded, in part, by Caspar Babypants, the stage name of former Presidents of the United States of America lead singer Chris Ballew. From October to February, the bands rotate and play a Saturday morning show at the family-friendly hour of 10:30am at the Mount Baker Club. Spring and summer shows vary locations.
From Microsoft to Amazon, computer technology has played a big role in Seattle's history. This museum, started by Microsoft co-founder Paul Allen, lets kids play with the technology that was created and has empowered those exact companies. Home to computers from the '60s and the newest micro-products and virtual reality sets on the market, this is the largest collection of usable computers in the world. Throughout interactive exhibits, kids can make digital art, play with augmented reality, see how robots can do chores and learn to code.
In the last few years, chef Edouardo Jordan has won just about every award and honor the industry can bestow—from best new restaurant to best chef in the area. Often, getting a hot table in town necessitates getting a babysitter, but Jordan has a young son and knows better: the service here is kid-friendly and the children's menu offers upscale, enticing options like roasted vegetables with yogurt, and pasta with berbere meatballs.
The Fun Forest—the now-defunct local amusement park—no longer brings kids to Seattle Center, but this exciting park, designed by local artists, replaced it. The park, built around the themes of sound and motion, includes a labyrinth, a wide variety of music instruments and listening stations. It also features a 30-foot climbing tower and 50-foot tube slide—with a secondary play structure for smaller children.
Every little Charlie Bucket (or Augustus Gloop) wants to take a tour of the chocolate factory, and this bean-to-bar producer happily obliges with one-hour tours that teach visitors all about how chocolate is made while showing them around the facilities and (of course) feeding them some samples. While the tour is recommended for ages six and up, smaller ones can partake in the Kids Chocolate Story Time, which offers a 45-minute picture-book version of the tour.
A surprising majority of Seattle's seemingly infinite number of great breweries are kid-friendly, but what that actually means is that children are permitted on premise and can indulge in a few free pretzels. Optimism, built in an old auto showroom, takes it to a whole other level: expect a kid section with a closed-off playspace, so that adults can focus on the serious job of tasting the local IPAs while the little ones are entertained. Fizzy water is always on tap and a food truck is usually parked in the back.
This long-running company produces some of the best shows for kids in the country. At it since 1975, the clan performs in theatres that are specifically designed for young audiences. Many of the plays adapt favorite children's books, including Mrs. Piggle-Wiggle, Go, Dog. Go!, The Very Hungry Caterpillar and the Diary of Anne Frank. Quiet rooms are available for families with younger children as well.
South Seattle's gem of a park—with sandy beaches, forest hiking trails and a playground—also houses an Audubon Center, which has programs for kids of all ages. Of course, families can go on nature walks on the well-marked trails whenever, but on Wednesdays and Saturdays, the Center offers Toddler Tales and Trails: guided walks under a mile. Older kids can go on the monthly treks and occasional owl prowls for evening entertainment.
Pioneer Square, once the vibrant center of early Seattle, has drifted in and out of child-friendliness through the years, but the latest revitalization has turned Occidental Square into a gathering place that is home to kid-friendly outdoor games like bocce, foosball, giant chess and ping pong. Brightly colored chairs make a fine place for an impromptu al fresco snack from Grand Central Bakery or the day's food truck on premise.
Worked up an appetite?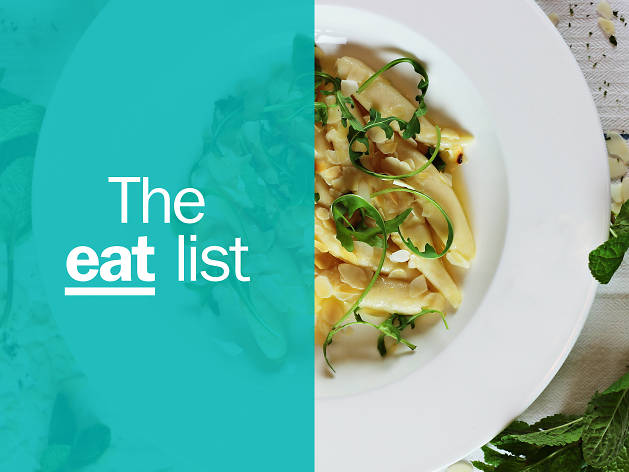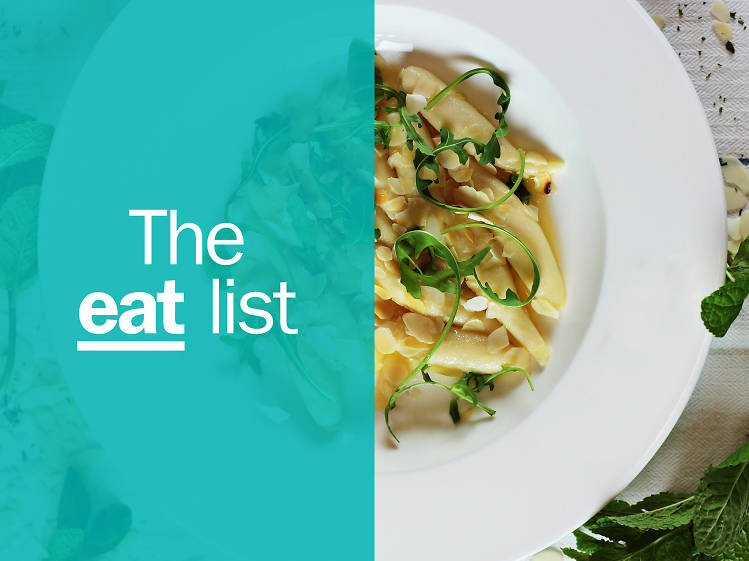 From local favorites to tourist destinations that are actually good, these eateries range in cuisine, decor and presentation.