ORLAN TechnoBody Retrospective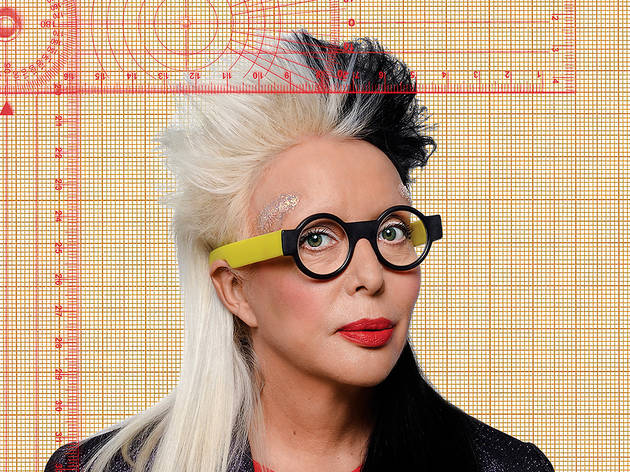 1/3
FANTHOMME Hubert
Portrait de l'artiste ORLAN, qui s'est fait implanter deux petites prothèses au-dessus des sourcils. Elle porte ses fameuses lunettes. Septembre 2009
2/3
3/3
A 50-year collection depicting Orlan's use of her own body as her main medium.
A WOMAN DRESSED like Lady Gaga and wearing bright red lipstick enjoys a few grapes in a surgical room. As she lies down, the doctor preps for surgery. Blood oozes out of her lips as they are continuously pierced with syringes and slowly begin to swell. A disturbing video, this is one of Orlan's signature pieces about reinvention. Originally named Mireille Suzanne Francette, she was reborn as "Orlan" and later she adopted the title "Saint" in reference to her performance-surgery series, The Reincarnation of Saint-Orlan.

From 1990 to 1993, Orlan underwent nine rounds of plastic surgery. Why did she use her one and only body as a medium to create such undeniably powerful works of art? As both the observer and the observed, Orlan wanted to question and challenge society's view of women by reinventing her body time and again. Some of her performances include chin surgery to imitate Boticelli's Venus and forehead surgery to mimic Leonardo's Mona Lisa.

As additional surgery became impossible to perform, Orlan turned to technology to guide her pursuit. As visitors to this exhibition will discover, her pieces also became more audience-interactive. A muscle-detecting device allows the viewer to operate a figure with exposed circulatory and nervous systems within her video game-themed work. In another piece, Orlan breakdances in her own take on the concept of augmented reality.
From video to other digital technology, Orlan truly embodies the sensual meaning of liberty through the diverse emotions felt while experiencing her art. This feminist artist—whose alias is an acronym for omnipresence, resistance, liberty, arlequin and new technology—is breaking new ground.
Rating Breakdown
5 star:

0

4 star:

1

3 star:

0

2 star:

0

1 star:

0
How insulting that you use the phrase 'A WOMAN DRESSED like Lady Gaga' for somebody who has been making art since long before Lady Gaga was born, and whose lawyers have tried to sue Lady Gaga for copyright infringement. Perhaps, your ignorant opening will add to their case as evidence prima facie.