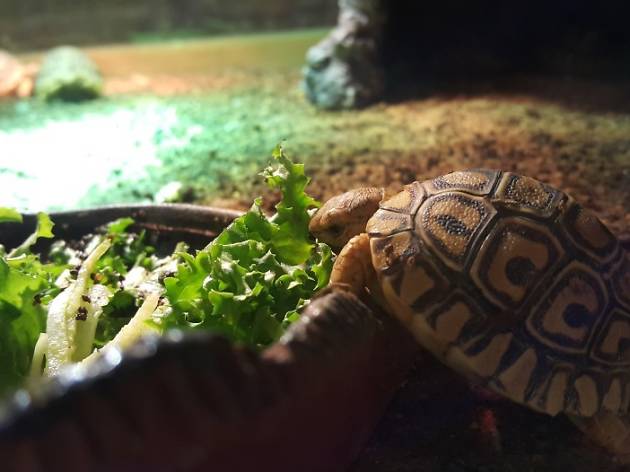 1/5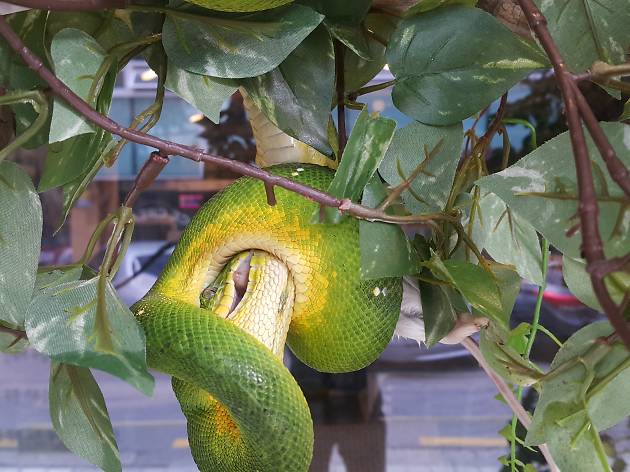 2/5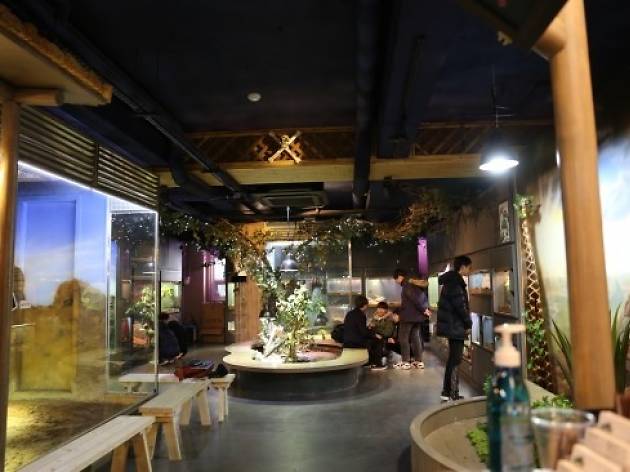 3/5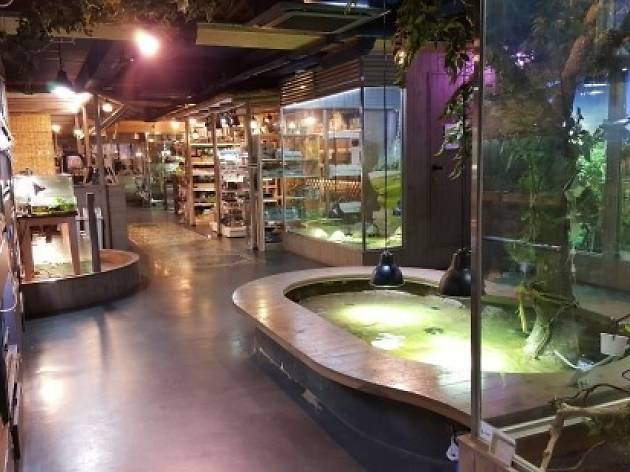 4/5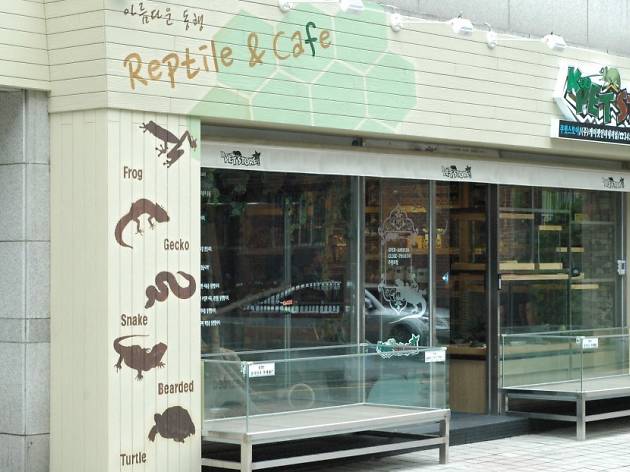 5/5
Although many are still unfamiliar with the thought of having a reptilian pet, Koopet in Gangnam is a popular destination for people to see and adopt reptiles. The store offers adoption services of many different species including iguanas, chameleons, frogs, snakes and lizards, along with all the necessary equipment and amenities to keep your pet safe and healthy. That being said, it's a pet store not a pet café, meaning it's not a place for you to go and play with these reptiles. Nevertheless, even if you aren't looking to adopt a new reptilian family member, there are plenty of reasons to give this place a visit. First, you can look at these rare animals much closer than at any zoo around town. Although feeding and handling 'experiences' for a small price were previously offered, the owner stopped doing this after realizing the stress the reptiles had to endure each time. There are, however, weekend 'experience' programs, which are catered only to children. For the children who are only familiar with fuzzy cats and dogs, these reptiles will offer something new to experience and learn.
For those of you who are allergic to dogs or cats but have always wanted a companion animal to call your own, a reptile could be a great option. If you do choose to adopt a reptile from Koopet, you can check out their online store (we still recommend take a short trip to the store itself). You can receive detailed information from the professionals at the store and make sure the pet you are adopting will adapt well to a new environment. There is also a small café inside the store, but you aren't required to buy anything — having a nice look around without a charge is fine and always welcomed here.
Venue name:
Koopet
Contact:
Address:
9, Bongeunsa-ro 84-gil,
Gangnam-gu,
Seoul


Opening hours:
11:30-21:00, Off every Mondays
Price:
Starging from 10,000 won to 10,000,000 won.