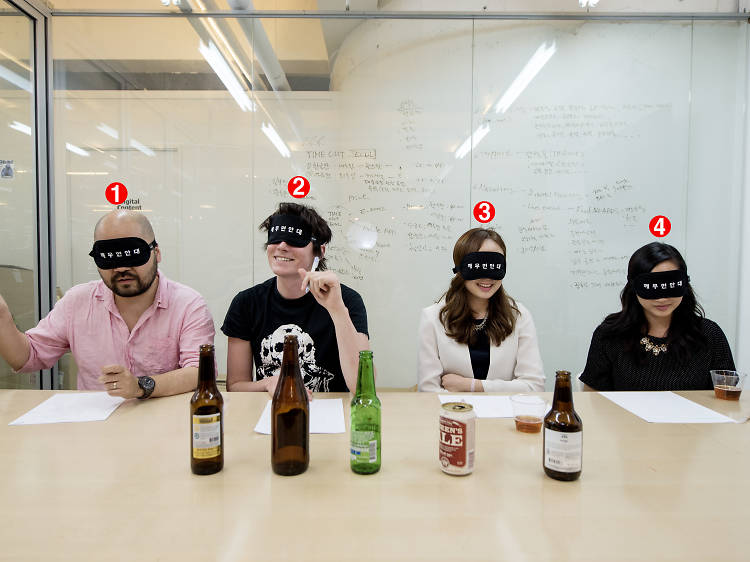 How much could you tell about a beer without looking at the label? Think you have refined tastes to distinguish between domestic, imported and craft beers? We took four average beer drinkers and put them to the challenge.

Kwon O-hyun: I drink maybe 10 liter of beer a week? Too many to count, really. I'm not necessarily an expert, but I think I know well enough.
Iain Whyte: Weekdays, I'll drink whenever there's band practice or something. On weekends, I'll have 2, 3 beers an hour. Stay up for 10, 11 hours. You do the math.
Han Hee-jin: Just a Hoegaarden or two at home, four times a week maybe. I like a lot of the imported beers and I think I'm quite average in beer knowledge.
Jennifer Rogers: I'm with Hee-jin. I'll have a beer about four times a week. My favorites are the Great White or Asahi. I might not know much, but I enjoy it.