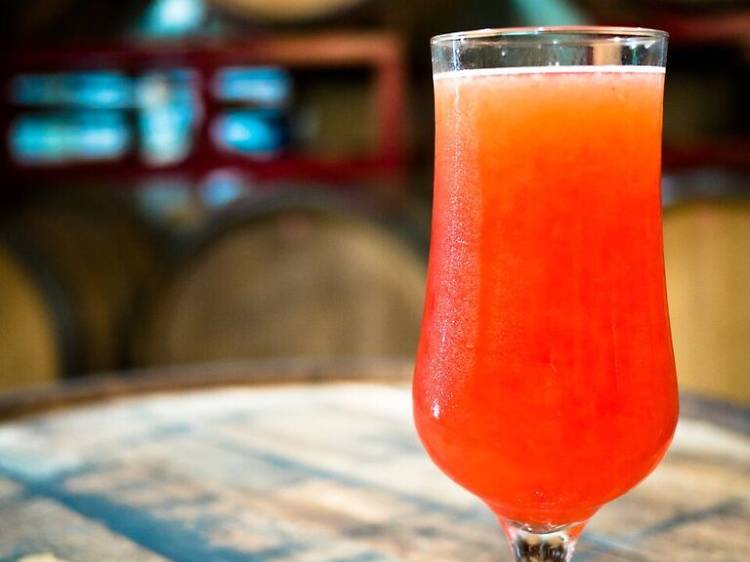 The Hand and Apple
The Hand and Apple
The Hand and Apple, the sister company of well-known The Hand and Malt Brewing Company founded in 2013 by Bryan Do, launched Korea's first all-natural apple cider company just a few days ago.
While they've been known for their high quality and consistently superior craft beers thus far, they're stepping up the game here in Korea by introducing the country's first and premier craft cider company in partnership with Phillip Kelm, owner of Gitch Gumee Ciderworks in Michigan, USA
Using the best apples, The Hand and Apple handcrafts all its ciders in small batches to deliver the freshest ciders from Namyangju to the rest of the country. These will be first available in participating restaurants and bars through a draft system then in stores across the country in craft can form.
There are four different types of cider to suit different preferences. The Hard Apple Cider's closest to those apple juice boxes you might have grown up with when you were younger while the Pecan Cinnamon Apple Cider's bitter and strong taste shrieks of grown-ups only. The Hopped Apple Cider takes on a tropical approach to apple cider and the Raspberry Apple Cider could be considered the sweetest, juiciest medium of them all.
The two foundational ciders with more varieties added on a seasonal basis:
The Hand and Apple, Hard Apple Cider (6.5ABV): This semi-tart cider uses all natural, gluten free apples to bring out an apple aroma, with a slightly sweet up front taste and off dry finish.
The Hand and Apple, Raspberry Apple Cider (6.5ABV): Based on the foundational Hard Apple Cider, this drink is visually stunning with its reddish/pink hues. We use all natural raspberries to give it a less tart but semi-sweet and medium dry finish.